The Top 1940s Hollywood Beauties –
Bearing in mind that the color barrier had yet to be broken, the look of the typical 1940s woman on screen was of course 'white'. While we have picked our favorites here and not in order of preference or beauty, you will probably feel there were many that should have been included. Names like Joan Fontaine, Jean Crain, Maureen O'Hara, Lena Horne, Ann Sothern, Jane Russell and many many others come to mind, but these are just a pick of some favorites.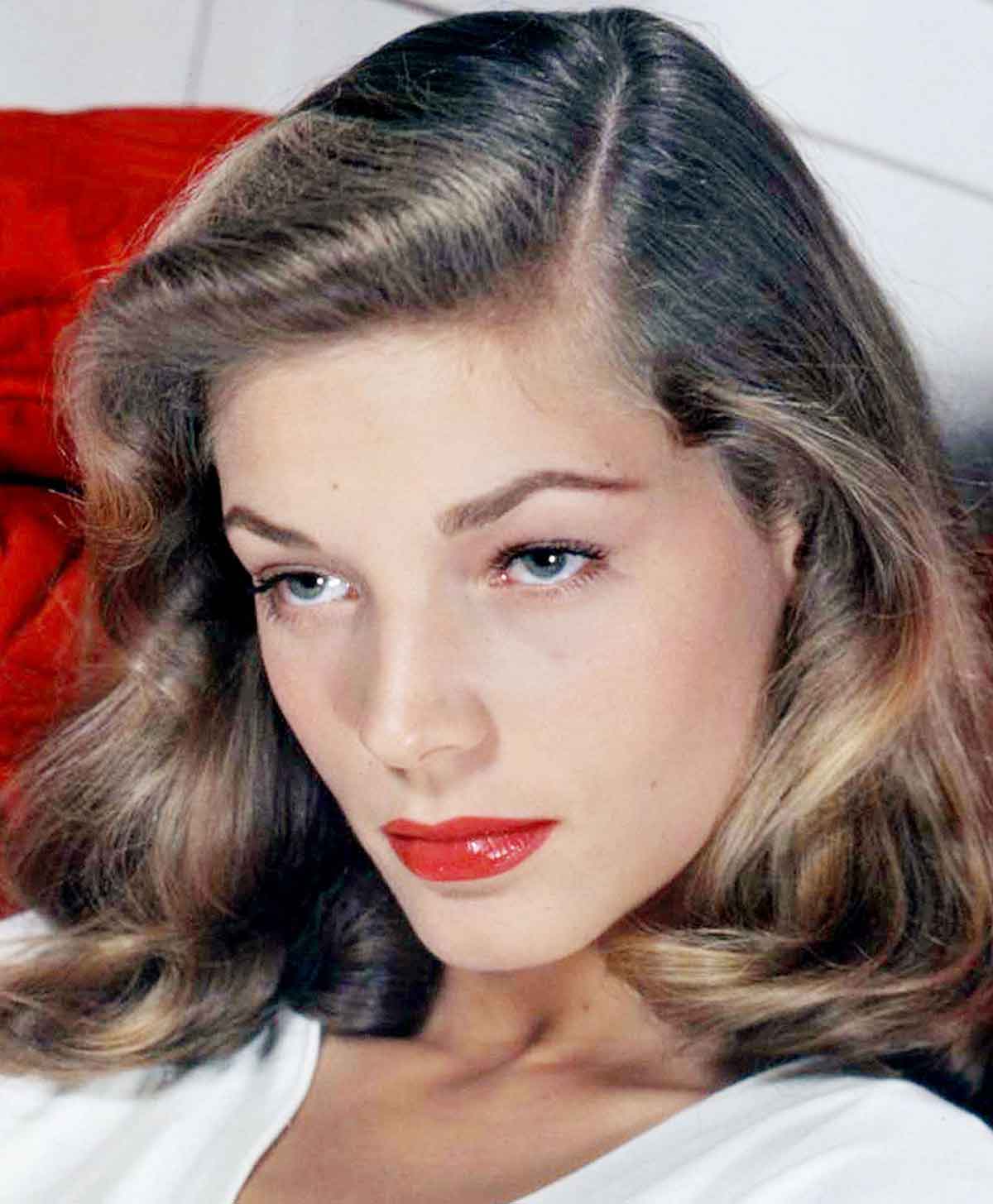 Considered by many now to be the most iconic of all 1940s actresses, 'Betty' Bacall is also one of the most beautiful, and in old age she was just as striking. From her first appearance in John Hustons To Have And Have Not, alongside future husband Humphrey Bogart, she has cast a spell over the movies ever since. The Bacall look has been copied over and over again by many stars, most recently on the red carpet by Cate Blanchett. In 2014 Bobbi Brown unveiled a new beauty range, Scotch on the Rocks, inspired by Lauren Bacall. She will continue to inspire women long into the future.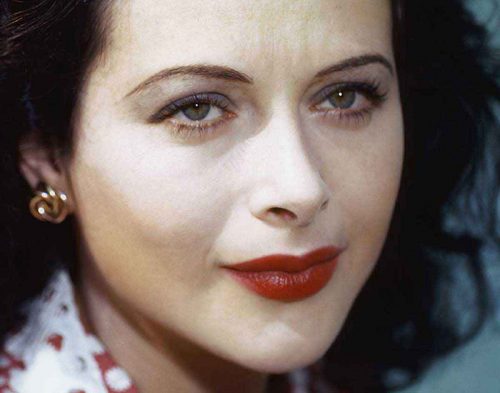 Lamarr's most famous role as Delilah in 1949's Samson & Delilah was commemorated in 2015 by a Google Doodle for Hedy Lamarr. One of the most glamorous of Hollywoods women, she was also an inventor of note. She developed the first effervescent tablet amongst other things, but it was her collaboration with George Antheil, during the war, that really changed the world. Their method of frequency hopping for radio waves to prevent radio controlled torpedoes from being jammed by the enemy, has led on directly to what we know as WiFi. No ordinary dame this one !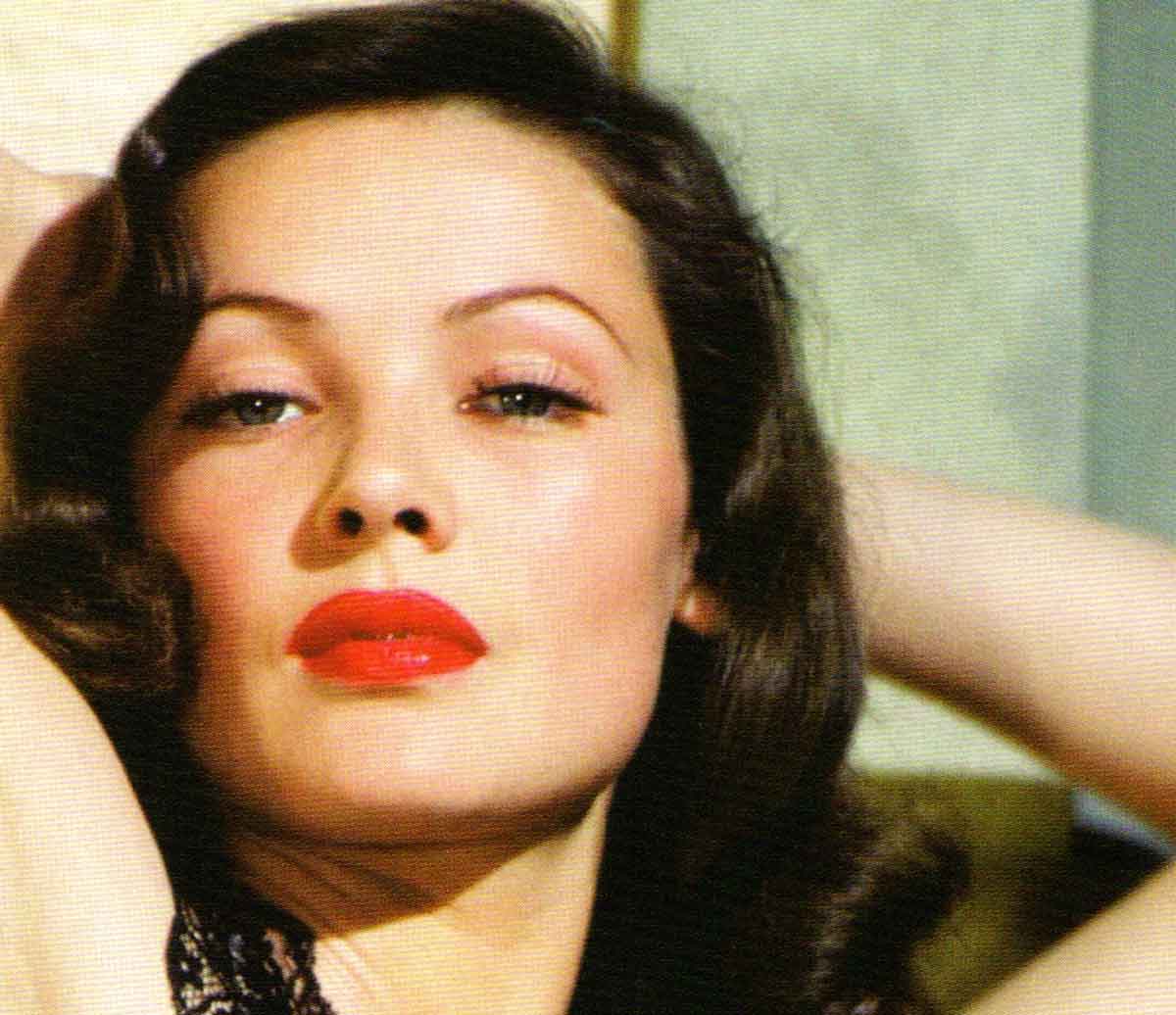 As the 1940s recedes ever further into the past of the last century, the face of New Yorker Gene Tierney has beguiled us more and more. She had an extraordinary look that typifies the image of the 1940s woman. Her luminous green eyes still captivate in 1945s technicolor noir classic Leave her to Heaven. The troubled actress who suffered from bi-polar disorder left no stone un-turned in her 1979 autobiography Self-Portrait.

Thrust back into the limelight in the 1990's classic The Shawshank Redemption ( that famous poster), Rita's beauty is still something that makes you breathless. Her tumbling auburn locks and flawless complexion caught many an eye in her most remembered role as Gilda alongside Glenn Ford. Max Factors Tru-Color lipsticks were a sell out thanks to their collaboration with Rita. In her last days she said that the great love of her life had always been Orson Welles, with whom she had a daughter.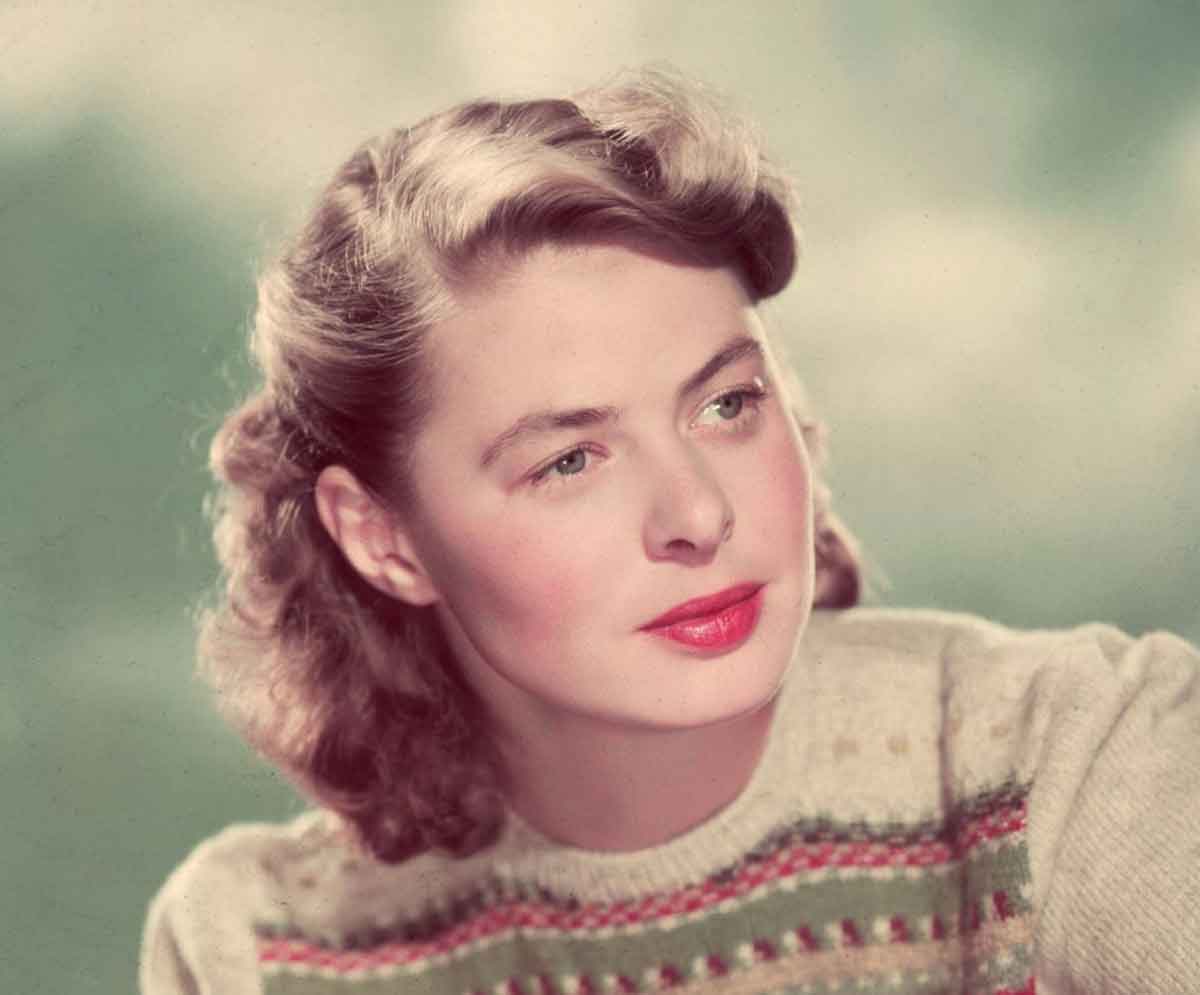 "You must remember this, a kiss is just a kiss" Time and time again, we return to the dangerous exciting war torn Casablanca and bask in this woman's beauty. One of the great Hollywood legends, Ingrid Bergman.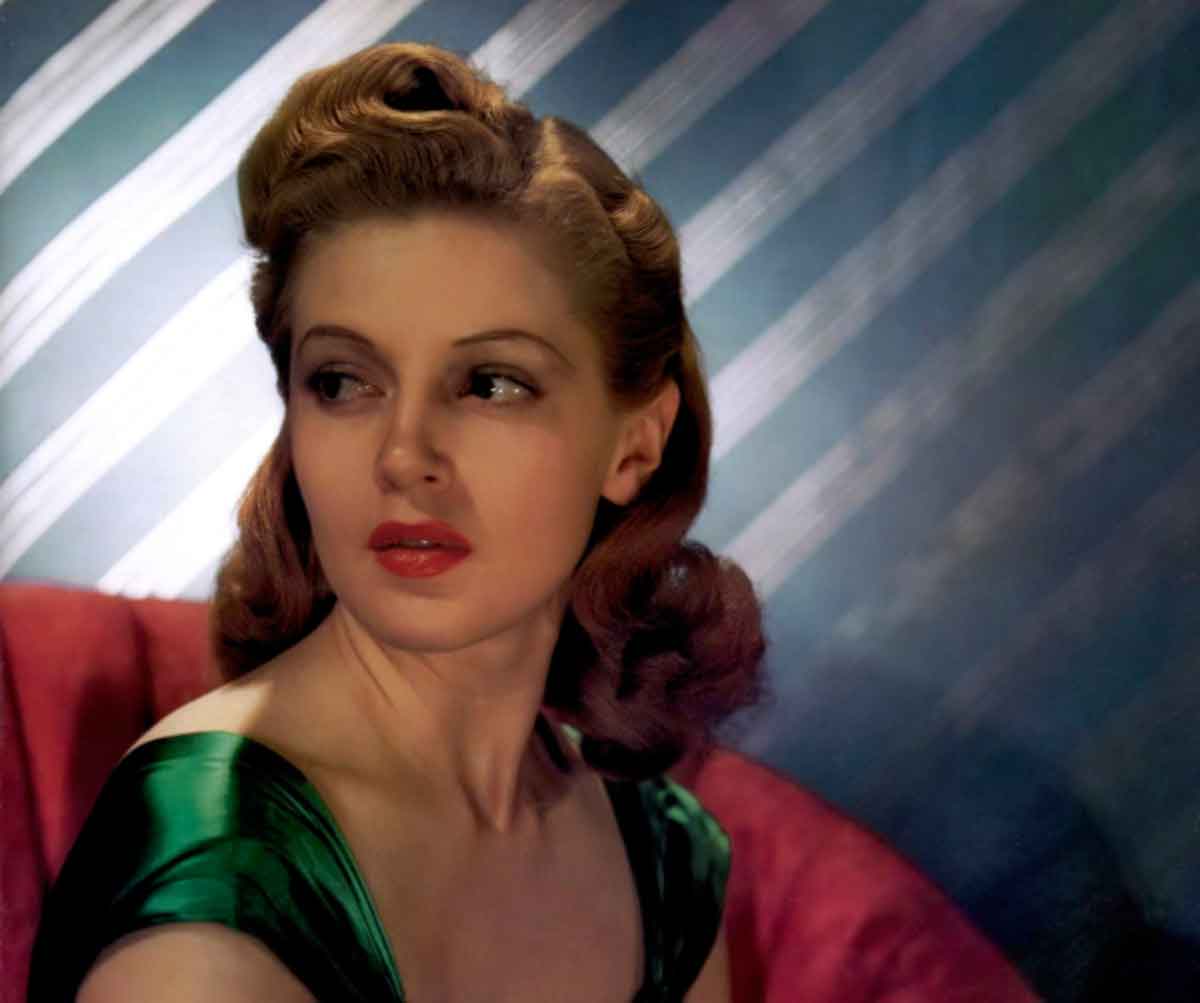 A popular pin up girl during WW11,Turners memorable roles spanned the decades from The Postman always rings Twice (1946) to Peyton Place (1957).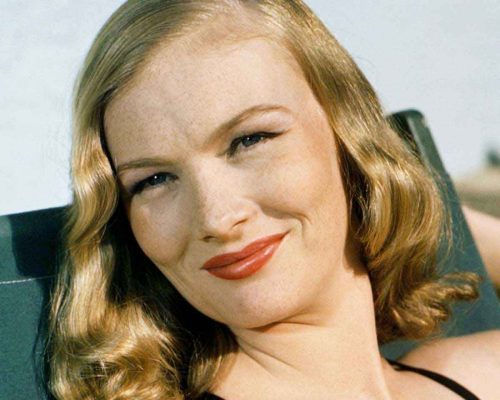 Another poster girl during the war, Veronica Lake first came to the limelight in 1942 with Sullivan's Travels and I Married a Witch. A pioneering female aviator, she flew solo between Los Angeles and New York.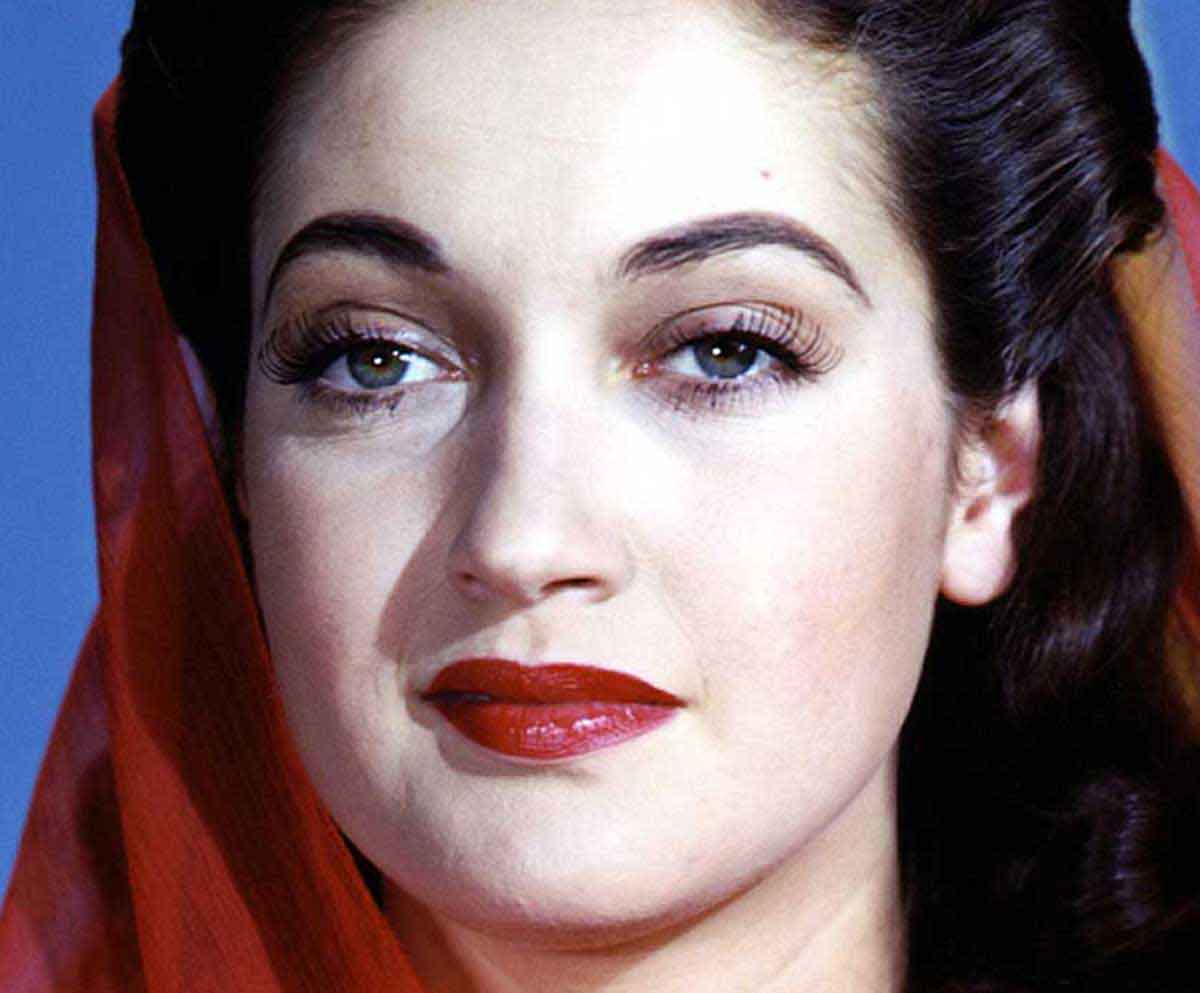 When Dorothy Lamour wandered out of a mirage singing "Moonlight becomes you!" to the water starved Bing Crosby and Bob Hope in Road to Morocco, cinema going audiences were smitten. A real beauty and a great comic actress was Dottie.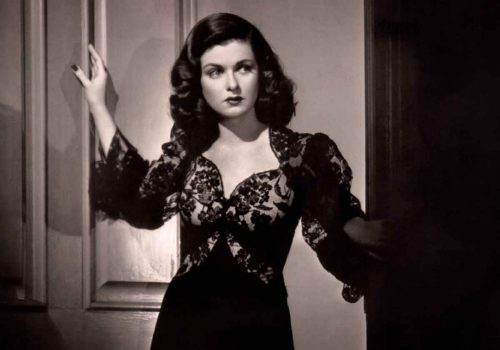 This winsome beauty from New Jersey began her career as a blonde ( her natural colour). But in the 1938 comedy Trade Winds, when as part of the plot, she turned brunette. This sudden change turned her into a glamorous, seductive femme fatale and her career blossomed. My favourite Joan Bennett role was as the mysterious Alice Reed in the Woman in the Window (1944)
10.Ava Gardner

Though better remembered for her roles in the 1950's, Ava Gardner first came to prominence with a small but memorable part in John Huston's The Killers in 1946. She was the darling of the media, and her striking beauty was seen on magazine covers for over a decade.
That's all !
©Glamourdaze.com 
Read the Concise Illustrated History of 1940s Fashion – 1940 to 1949