It's 1926 and Hollywood's Photoplay looks at the current crop of 1920s hairstyles, in particular the bob hairstyles which have turned heads, as well as the new rage from Paris – side whiskers!
Bob haircuts are ruled by shear beauty. The scissors menace the last few hairs of the Edwardians.
Famous Bob Hairstyles of 1926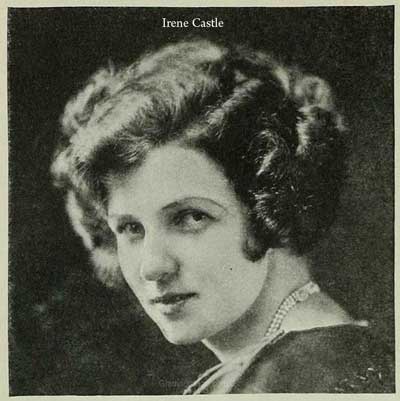 Irene Castle started it – at least in the US. Her feet made her famous. Came the "Castle Bob" and fame arose to her head.
Enter "Passion" Enter Pola Negri, also a new and provocative and pleasing bob. And a new idol!
Then then Blanche Sweets blonde frizzy bob brought many damsels to the irons.
Advent of the Gloria Shingle [ Gloria Swanson] sent flappers to the bobber shops to have their hair "manhandled"
The Uncurled Bob was introduced by Colleen Moore. It was made for the film "Flaming Youth". The Dutch boy haircut was made famous originally by Mary Thurman.
Side whiskers are the newest peril from Paris. watch for the bald-headed rage!
Came Aileen Pringle and the "Pringle Shingle". Came cars, came "beau-catchers". came fame to Aileen!
Followed by the Beverly Bob presented by Marion Davies. Hair shorter than short. More daring than Dad's!
The crowning glory goes the way of other crowns. How could you, Billie Dove?
Virginia Valli's bob is one of the newest revenges on the Seven Sunderland Sisters.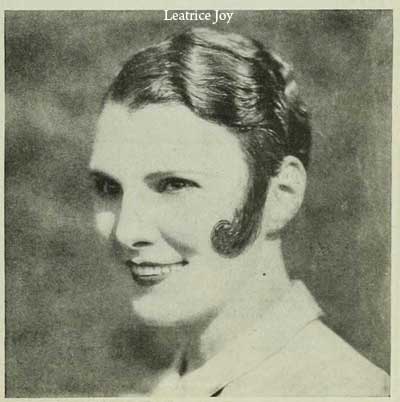 Paris orders hair on the cheeks. Look what side-whiskers would do to Leatrice Joy!
You can check out the 12 Classic Bobbed Hairstyles Chart. Distributed by The American Hairdresser for women to show to their barbers.
Read all our 1920's hairstyles posts.
That's all !
©Glamour Daze