Bobbed hair has come to stay forever and ever. Any and every attempt to stop the 1920's short bob haircut by women has failed completely.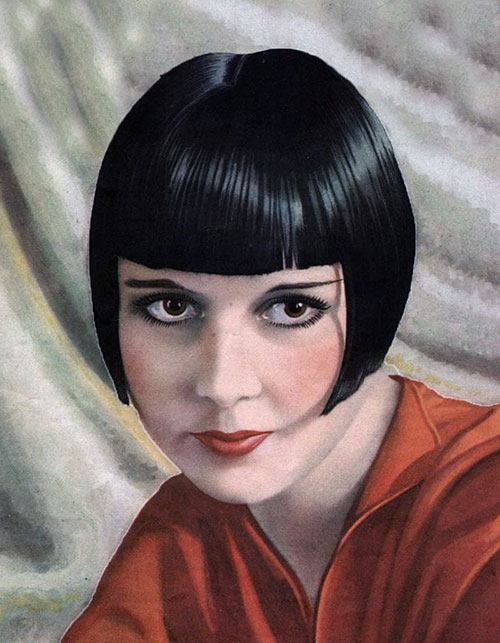 Hollywood's screen stars have done so much to make the 1920's bobbed hairstyles so fashionable. Two thirds of today's screen stars have short hair. It didn't happen overnight. First there was the Irene Castle Bob. Then Mary Thurman paved the way for bobbed hair as far back as 1921 with her Dutch boy cut. Various chignon's were the preferred choice for long hair.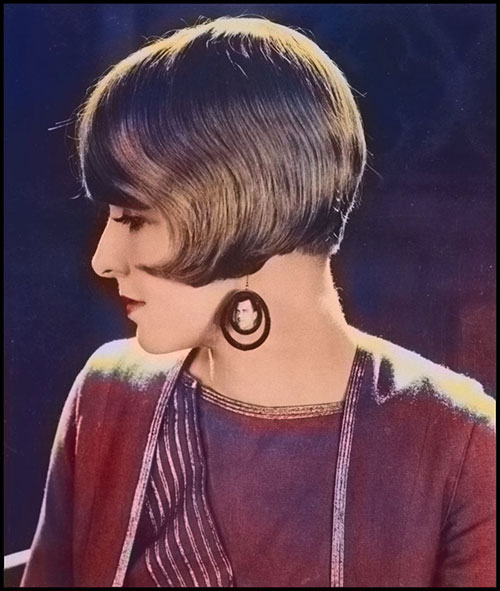 Bobbed Hair 1926 AI Restored Film
Hollywood 1920's Short Bob Hairstyles
Ten Hollywood actresses and the bobbed hair styles they are famous for.
There is no longer any quarrel between women about the 1920's bob. It is simply a question of being alluring. Bobbing your hair no longer takes on breathless moments of trembling and forebodings. Those are things of the past for the 1920's flapper hairstyle.
Today the only debate is over what kind of short bob hairstyle you decide is best for your face shape. In Hollywood, women are thoroughly agreed that bobbed hair belongs to them by right, that it will continue for all time, and is a matter only of personal preference, just as deciding what style dress is your type.
Women no longer dress to please men, but themselves. That is the attitude of today's vivacious flapper. Women love the smooth line of their heads with short hair. They gain such freedom and comfort. The new Cloche hat styles fit snugly over these bob hairstyles and give women a sense of security, as well as style.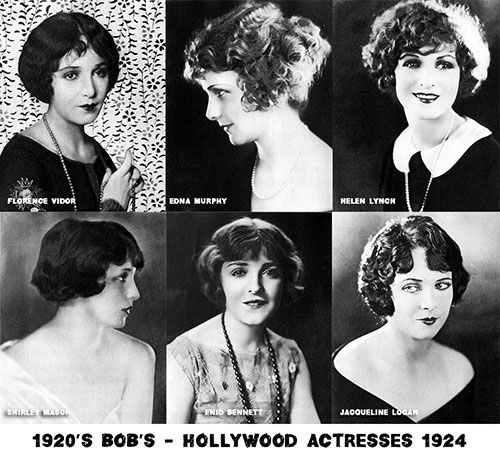 1920's Hairstyles – Short Bob vs Long Hair
The greatest advantage of short hairstyles is the comfort. If men had to go around every day with great wads of heavy hair pinned by piercing hairpins to the base of their brains, they would not be so quick to condemn the new bobbed hair look.
When men sacrificed their long flowing curls and beards in the distant past to the close-cropped and smooth-shaven look of today, no one accused them of being less masculine.
Bobbed hair is extremely feminine say the flappers.Long or short hair has nothing to do with femininity. It cannot be confused in any way with mannish hair, because bobbed hair, however boyish, is arranged in the most alluring and feminine way possible.
The Cost of Short Bob Flapper hairstyles
It's not all roses. The cost of upkeep of bobbed hair can be quite formidable. The belief that short hair cuts cuts down the time of hair-dressing is also a myth. A woman spends twice as long now getting her marcel waves, and cutting than she did with longer hair.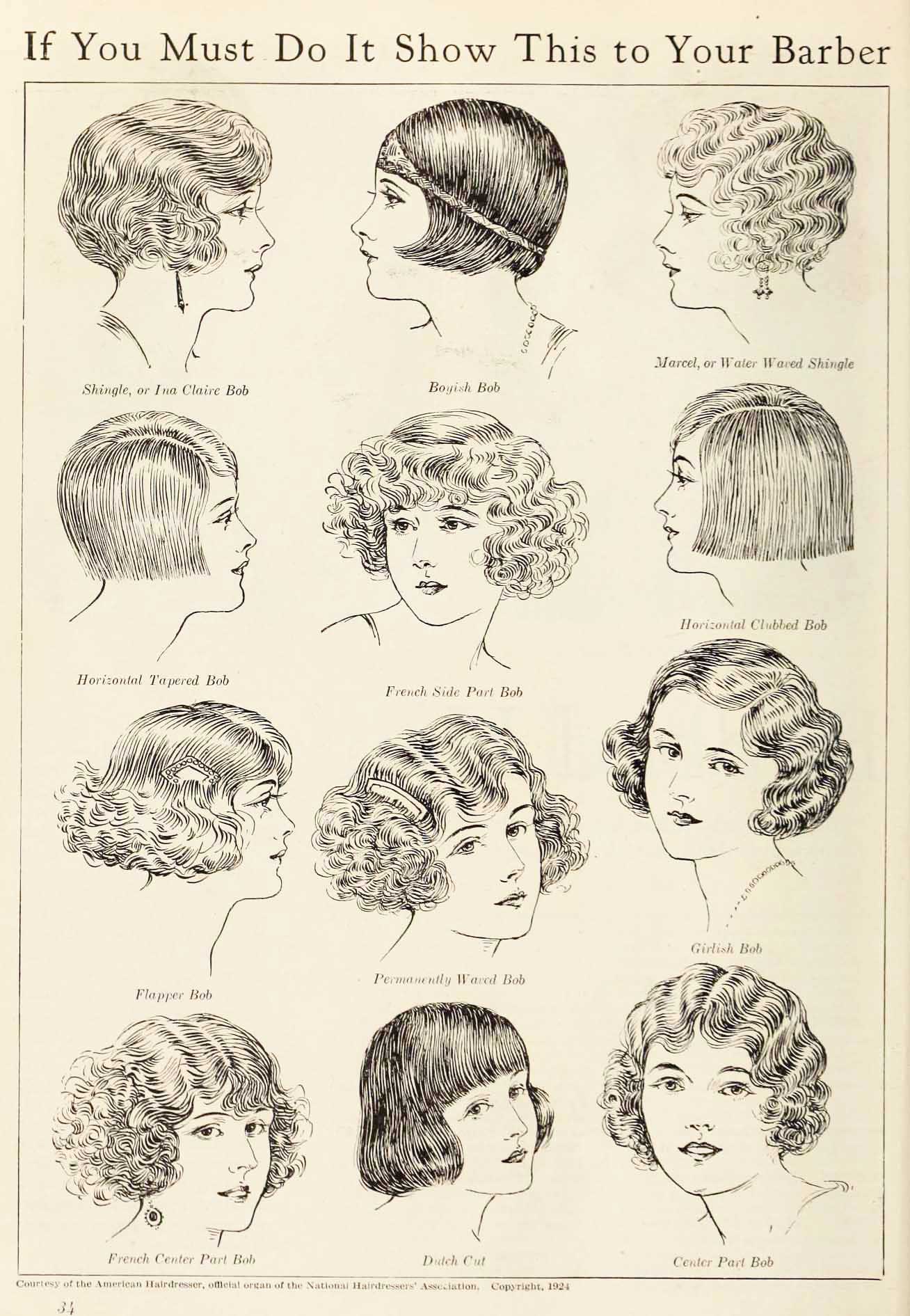 The American Hairdresser magazine published this bobbed haircut guide in 1924. Featuring 9 bobbed hair styles, it ominously declared – "if you must do it, then show this to your barber !"
Boyish Bob
Marcel, or Water Waved Shingle
Flapper Bob
Permanently Waved Bob
Girlish Bob
French Bob – Center Part
Dutch Boy Haircut
Center Part Bob
Once the domain of men, local barber shops are now literally swimming in women, demanding bob haircuts.It is quite a boom for the hairdressing trade.
Read all our 1920's hairstyles posts.
That's all !
© Glamour Daze