Time travel back to 1960s Paris, the City of Light in 1962. Wander along the banks of the Seine and sidewalk cafes. Browse among the bouquinistes, monuments and famous districts including Les Halles, Place de la Concorde and Montmartre. And of course take a trip up to the Eiffel Tower restaurant.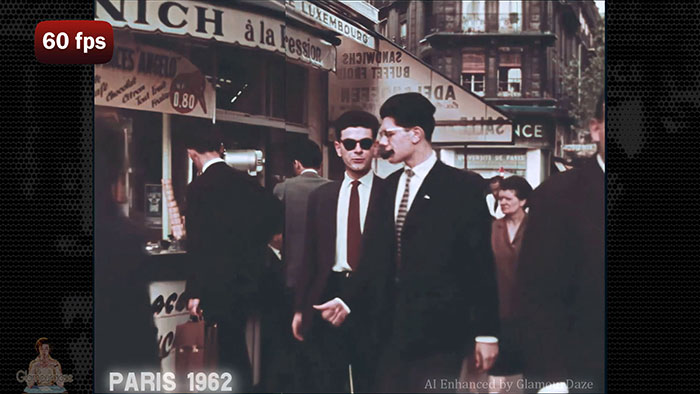 Paris 1962 – A ShortAI Enhanced Holiday
London wasn't the only swinging sixties city when it came to style. The Nouvelle Vague movement with its prêt-à-porter trench coats and moody looks, helped make Paris the city of chic once more.
Beehives and Beatniks were the fashion fad of the early 1960s.
Paco Rabanne, Pierre Cardin and André Courrèges all competed with London's Mary Quant and Vidal Sassoon.
AI enhanced and restored film.
Source footage: Aujourd'hui nous visitons Paris.
International Film Bureau; Indiana University. Audio-Visual Center.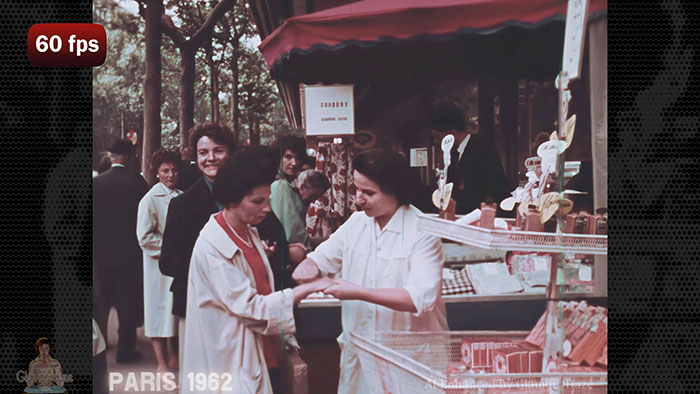 That's all ! © Glamourdaze