1930's Style Report by Carolyn Wicks –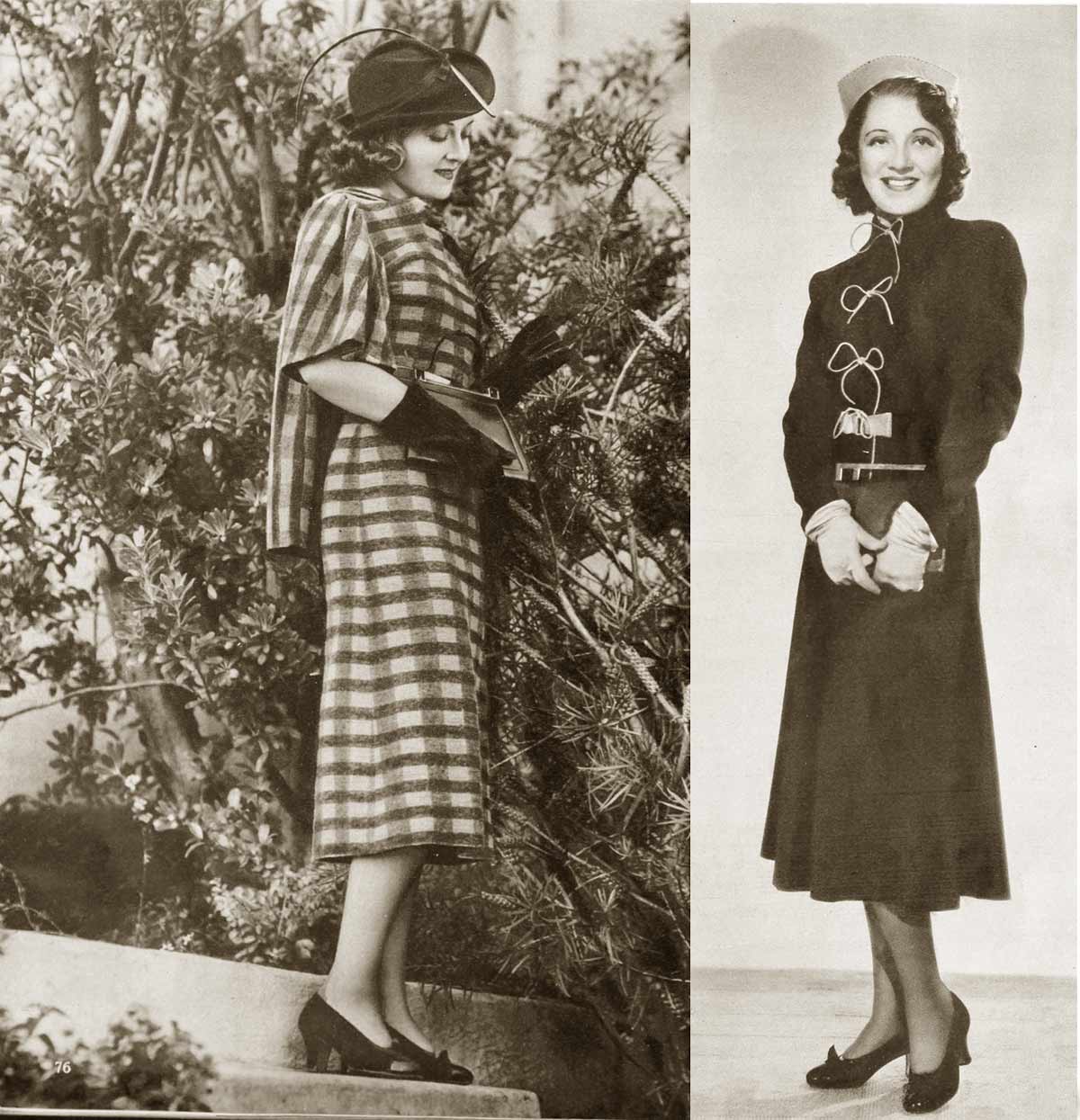 Just look at lovely June Clayworth who offers us some interesting new styles from her Autumn wardrobe. From the left, this checked knit dress has yellow and green predominating. To the right, the leather bows on this black wool dress are very new. A leather hat matches the trimming.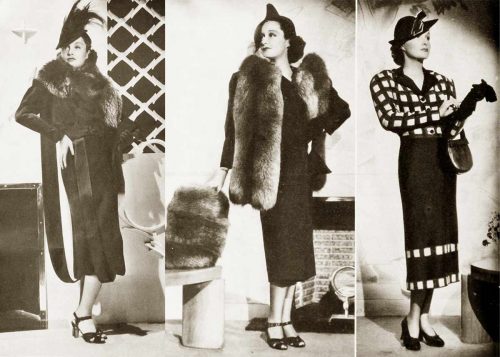 Gail Patrick in a smart array this Fall season. Left, a black crepe daytime dress with narrow panels and silver foxes for a scarf. Next, a blue fox leads the race for fur trimming for fall. The one-piece frock and loose-backed jacket are of black wool. For town and country, the third fall costume is suitable. The accessories match the navy blue of the woven wool skirt. The jacket and bands on the skirt are of navy, white and grey plaid.
June Clayworth again in three stunning fall costumes for those chilly days ahead. From the left, a two-piece wool dress has a black skirt and green coat. A black-and-green felt hat, and black accessories complete the outfit. Next, a collarless neckline of the beige and wool dress with a raised design, is of particular interest. Worn with brown accessories. To the right, black and beige wool combine to fashion the two-piece dress, trimmed with a black suede belt.
That's all !
Text©Glamourdaze 2015