What dresses to step out in for January 1941 –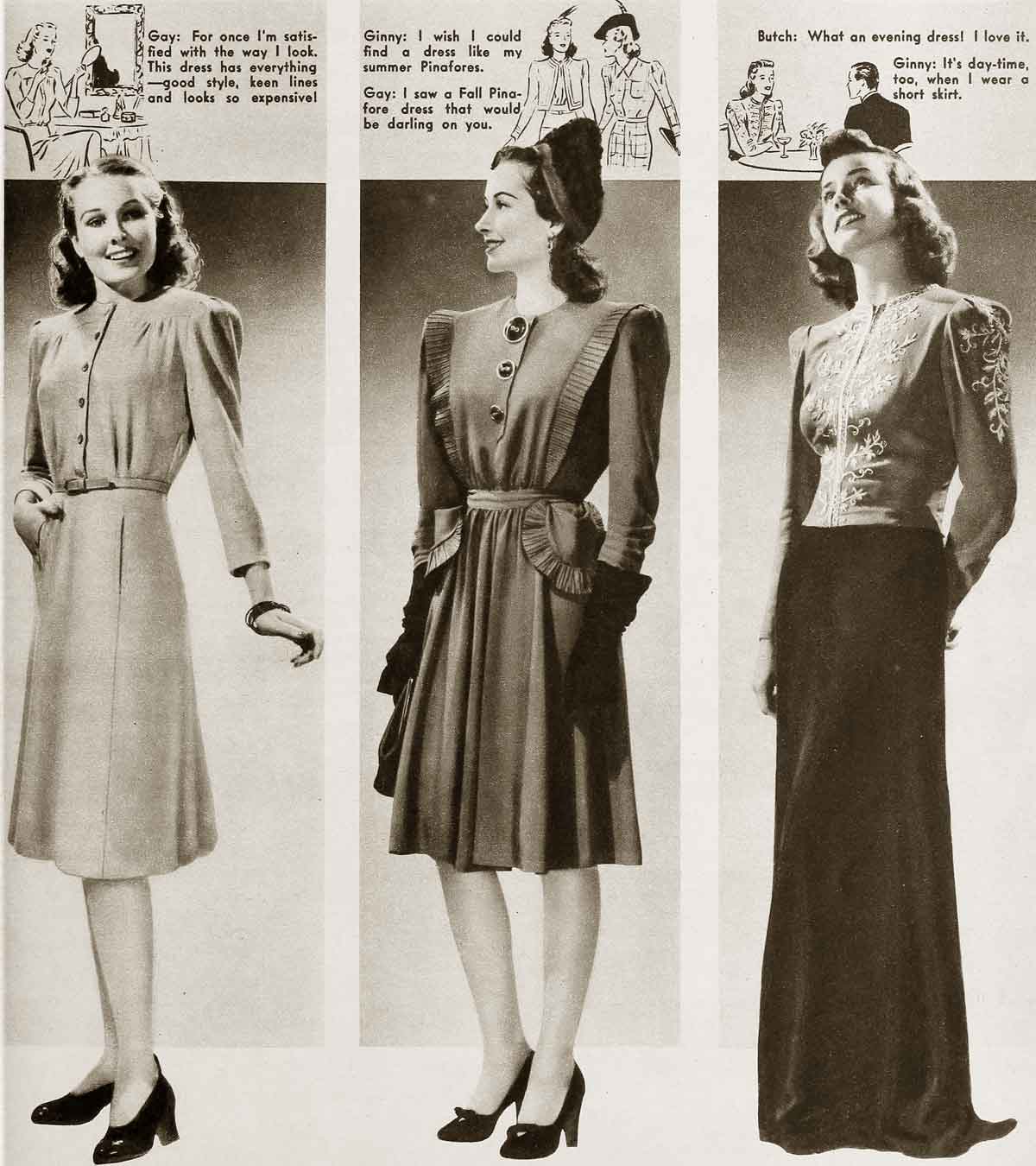 1940's Fashion Report.
Three lovely outfits to start with.
Like an expensive English classic with its impeccable tailoring, soft wool and cashmere jersey, rib-boned cardigan front. A natural for year round wear.
P stands for pinafore dress, pleated ruffs n pockets a-plenty. In other wards – perfection. Delicious shades of crepe, contrasting graduated buttons.
1940's Winter Fashion – Furs and Rumpus coats
Three more lovely outfits to warm your cockles in the winter days ahead.
Short and sweet! The fur jacket you've always craved and thought you couldn't afford, at a believe it or not price of $38. Skunk dyed or sable-dyed Opossum.
Rise and shine at the office in this suede rayon jersey – with self buttons and buttonholes all over the place! Heavenly colors too!
Who's looks as sweet as sugar!? Your rumpus coat frolics with your rain or shine. Water-repellent cotton gabardine, red collar and hood lining, zipper pocket. Ducky !
Our next two outfits capture American youth. All eyes are on Spring in the 1941 classic hats and frocks. You won't get along with out these lovely dresses.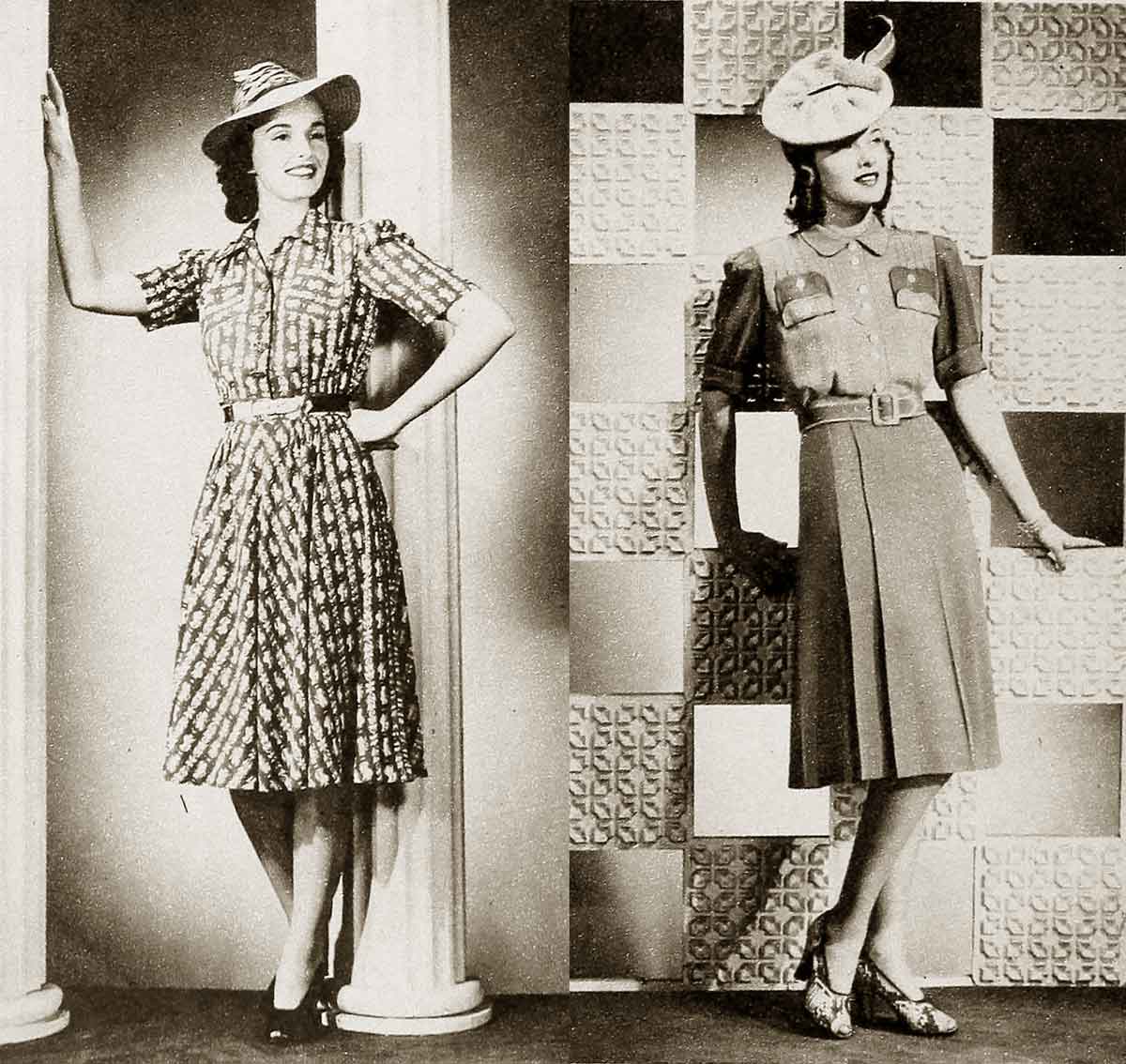 A McKettrick classic with skirted front fullness in Wedgwood blue and white in stripe effect. Pert patent leather pumps to finish from Kitty Kelly.
Tonic touch for midwinter; two tones are better than one. Grey for the blouse and belt trimming; dusty rose for the side pleated, top stitched skirt and sleeves. Stitched straw beret to complete the effect.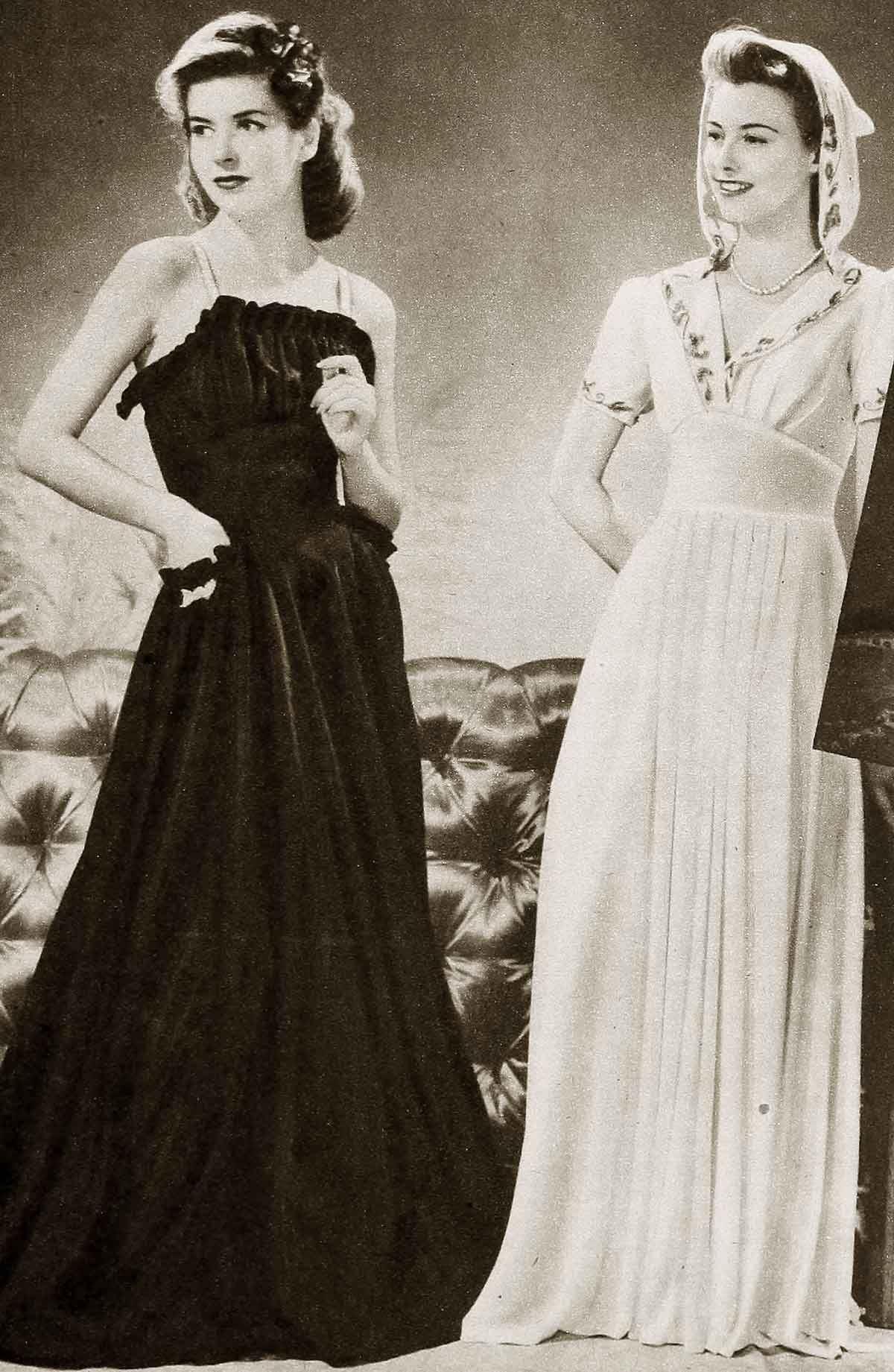 Finally, for the evening function, two dazzling 1940's evening dresses. Hoods are definitely in this season.To the left a charming formal taffeta with pin-point waist. Rhinestones sparkle flirtatiously on straps and pockets. To the right, white angel goes glamorously to dinner in rayon jersey … multi colored sequins stud the halo hood.
That's all !
©Glamourdaze.com
Modern Screen 1941