Follow Hollywood's lead to Simple Coiffures –
Now see the lavishly illustrated concise history of 1940s fashion !!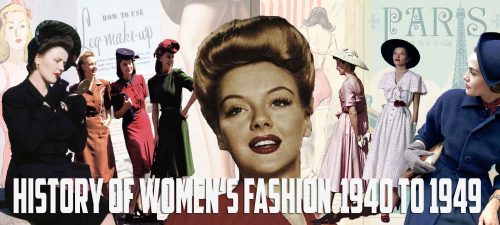 Are you getting bored seeing the same old face peer back at you from the mirror day after day?
Then why not change it and give it a bright new expression with an up to date hair-do?
Because every minute is precious these days hair styles are becoming more streamlined. The newest coifs tend toward shorter locks and subtle shaping to make hair easier and quicker to manage.
Hats and hairstyles have teamed up so you don't have to re-do your hair for every hat you wear. The smartest coiffures contrive to conform with and flatter bonnets and, returning the courtesy hats – from the generous off-the-face versions to pillbox hats that jut forward – are shallow and small crowned to sit lightly on the head and give full play to your chosen hairstyle.
You can be your own hairstylist this winter if you select one of the simple, up to the minute coiffures illustrated above.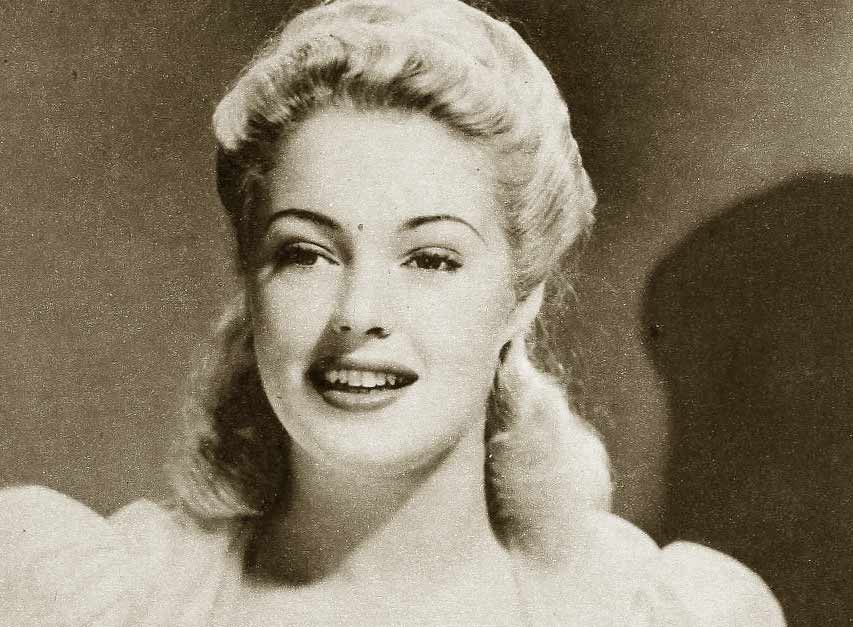 Greer Garson and Mary Beth Hughes like the pompadour in its modified version which isn't too high or difficult to keep in place. You can achieve this clean swept wave with a few pin curls or curlers.
Eleanor Powell's gleaming coif illustrates the side pomp version which is so flattering to girls with well-moulded features. You can set these rolls to hold firmly by pinning two rows of pin curls to a side, winding each row in a different direction. When the curls are combed out, they interlock and hold better.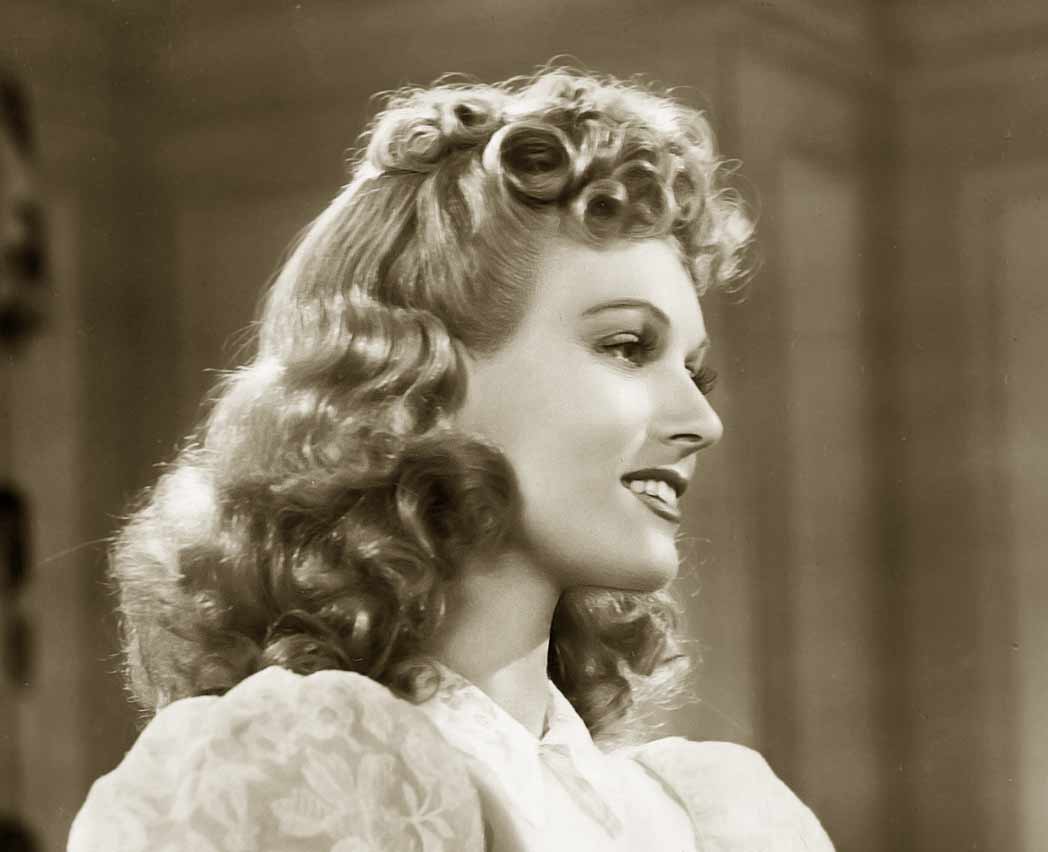 You can give a long bob an up-swept look by bringing up the side strands and folding them flatly against the temple, as done by Anna Neagle. Your back hair can drift into soft end curls or it may be brushed into satiny smoothness with the ends turned under as Mary Beth Hughes wears hers.
Now available direct to your device – vintage 1940s hairstyle tutorials plus a bonus 1940s make-up guidebook !!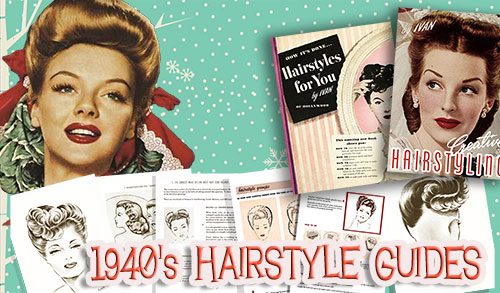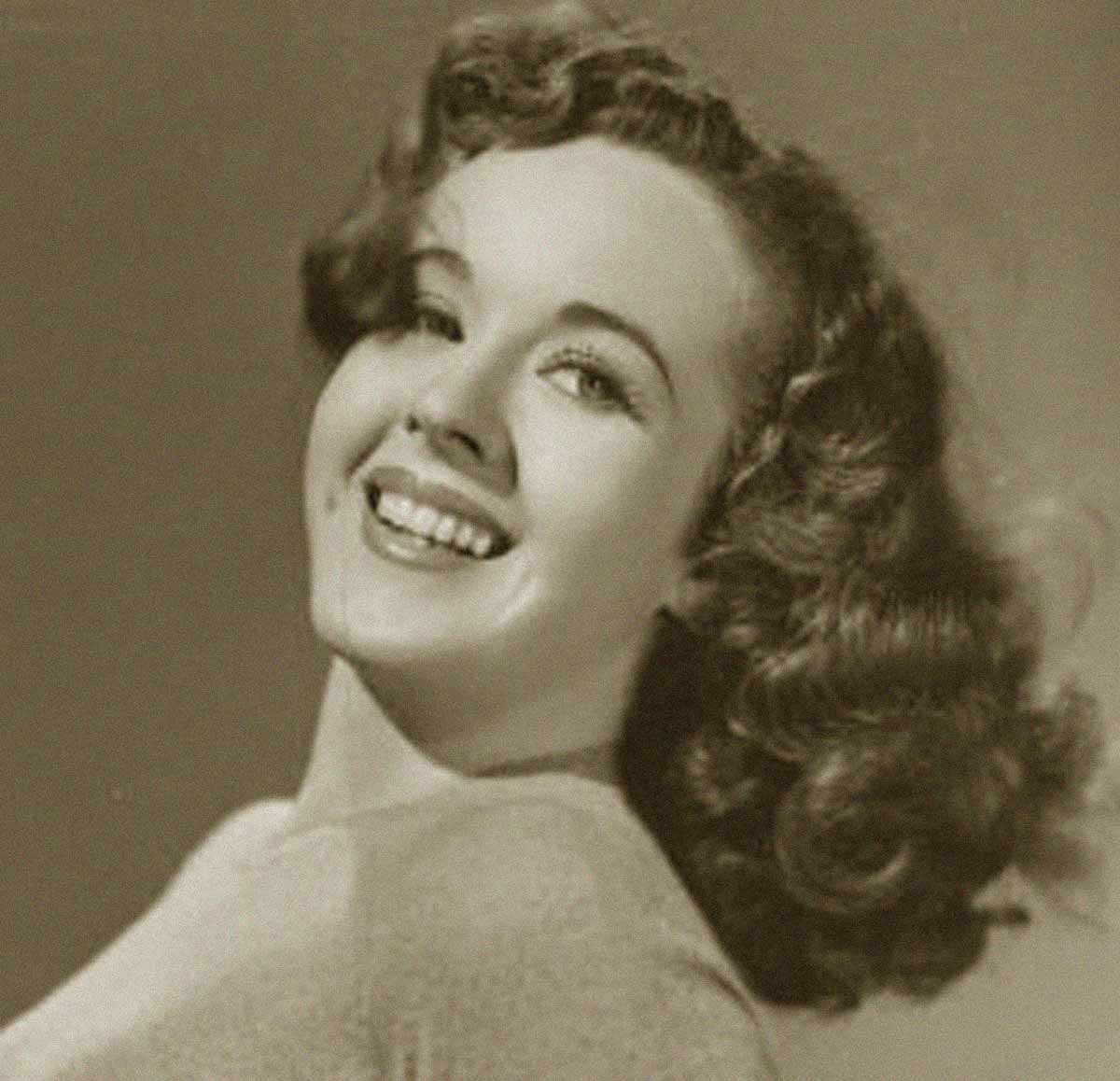 Peggy Moran shows how attractive casual locks look when caught back with a barrette o tied up with a ribbon. At night, tuck fresh flowers in your clasp.
The younger stars love bangs because they are so versatile. For evening Laraine Day wears long, wavy bangs, beginning high on her head and caught and tied with a demure ribbon bow. Her hair is brushed high in back and molded into soft curls. Many stars prefer large, puffed-under bangs that amount to a reverse pompadour, but you'll also see lots of straight, severe bangs, feather bangs like Greer Garson's, bangs massed in ringlets and many other variations.
Then there are the close cropped hair styles that are casual and easy to manage and enchantingly feminine with their flattering ringlets and waves. Carole Landis wears a sleek, flattering coiffure of this type for evening.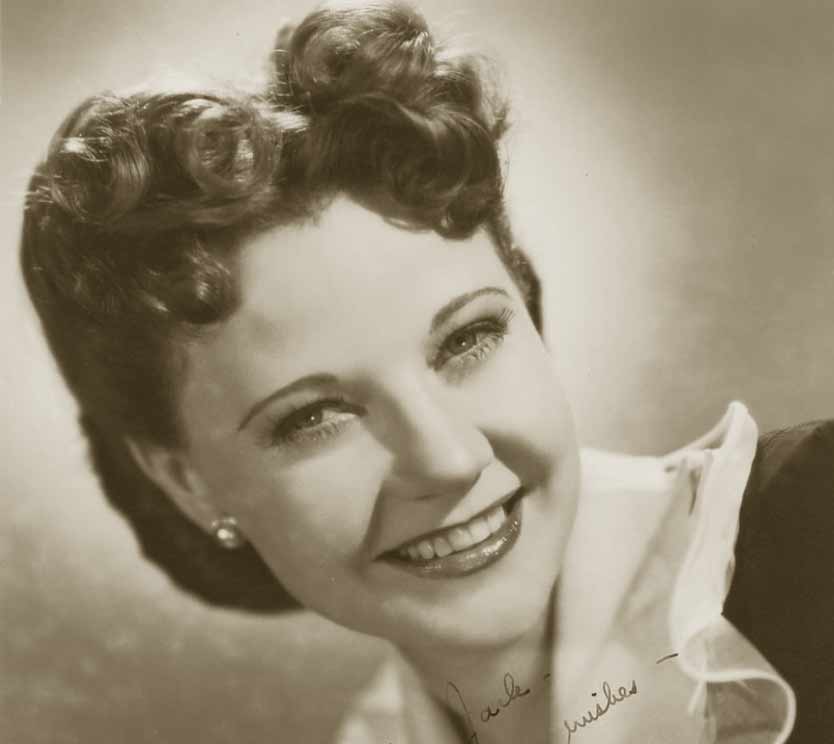 Una Merkel favors a slightly longer variation with ringlet top curls and a smooth roll behind her ears.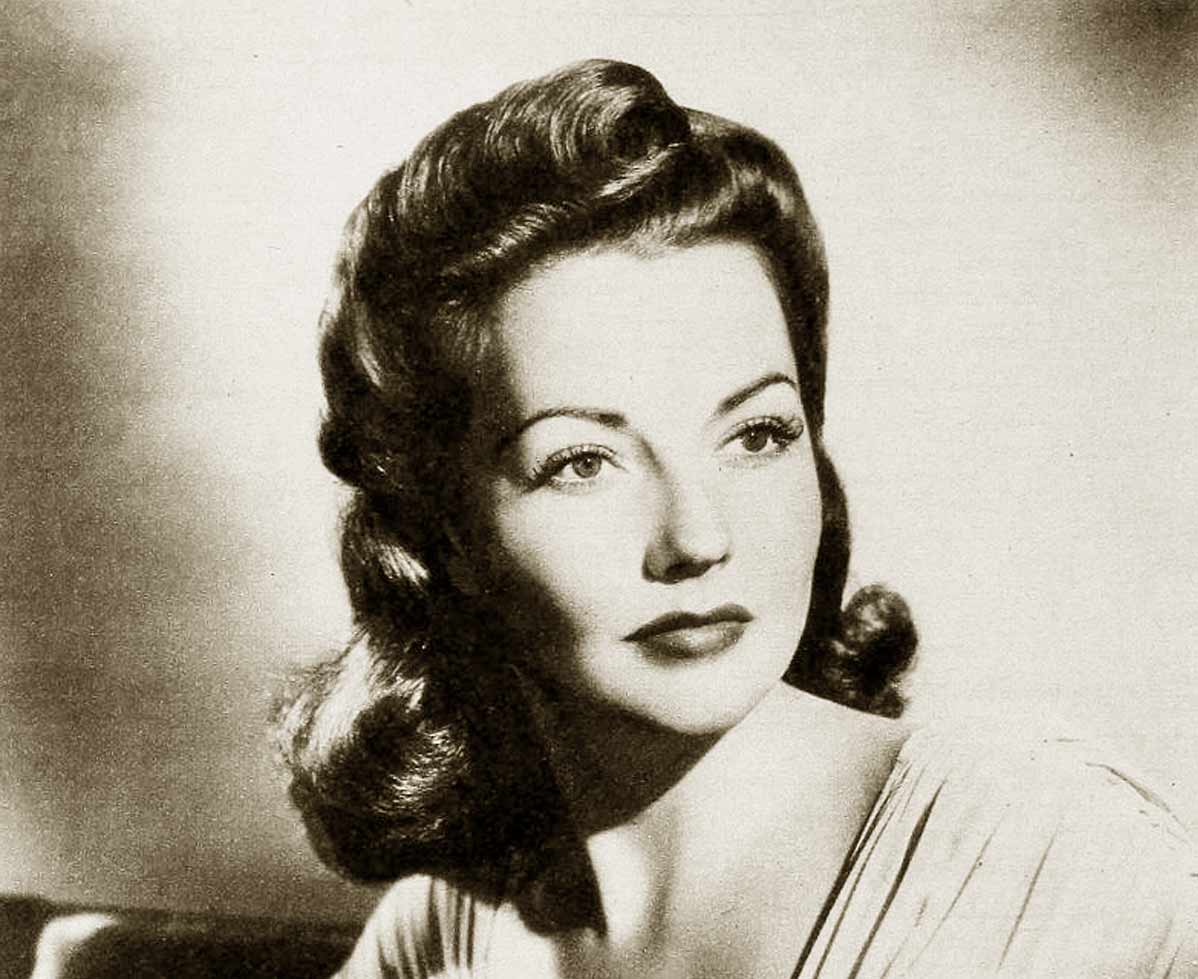 Smart coifs for girls with longish hair or hair that's growing out has always been a problem. Lynn Bari's flattering halo arrangement can be achieved if you have very long hair or a false braid to exactly match your own locks.
Another brand-new style for evening is to bring the hair up into a high coiled bun tied with a ribbon or accented with an ornament or flowers. Your front hair should be thinned and shaped so the coif can be softened with top-notch curls, puffy bangs or a pompadour.
So girls, why not sit down and experiment with Hollywood's hairdos, trying all the new rolls, curls and twists that make modern hairstyles so lovely?
To finish, here are the basic rules.
1. Oval face – keep coiffure simple. Bring hair off temples and brows and emphasise your oval contours.
2.Round face – add to its length by building your hair full and soft above the ears with curls and waves.
3. Square face – keep your hair soft and full at the sides to soften the jawline. Loose fluffy waves help.
4. Thin face – get a more oval contour with a side part and by fluffing your hair at the sides.
5.Long face – steer clear of big up-dos ( even though they are popular now). Go instead for bangs and look both different and attractive.
6.High forehead – keep your hair smooth at top, bringing the hair in slightly at the temples.
7. Diamond face – keep your hair fullness both above and below the ears, dressing the hair close to the cheeks.
That's all !
©Glamourdaze 2016
Modern Screen 1941