Lush new 1930s drama gets off to a good start –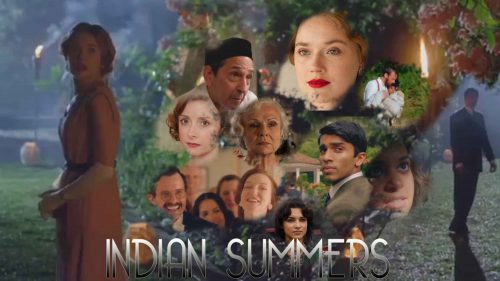 As a committed fan of Downton Abbey, its soap like plot, endearing characters and of course the costumes, Glamourdaze waited with interest for Channel 4's new tv drama starring Julie Walters and Roshan Seth begins in the dying days of the British Raj in colonial India of 1932. And it was worth the wait.
I'm hooked after one episode !
What we get is altogether different to Downton Abbey.
It's raunchier to begin with – but then that's  probably the heat!
Not since the seminal Jewel in the Crown of the 1980s has there been a drama of this kind on television and it was overdue.
The series begins in the Summer season of 1932, when the entire British ruling elite would annually move en-masse ( to cool off ) to the foothills of the Himalaya's – to a sort of Little England called Shimla, the Himalayan hill station 7,000ft above sea level, complete with pretty hedgerows !
The story centers round two families – the Whelans and the Dalals, the head of which is played by veteran Indian actor Roshan Seth who played Pandit Nehru in the multi oscar winning film Ghandi and also starred in that David Lean epic fim of E.M Forster's, A Passage to India. His appearance is a welcome return to the screen.
We are introduced to the beautiful and very fashionably dressed Alice Whelan, played by the gorgeous Jemima West ( who reminds me in so many ways of Jessica Brown Findley's Lady Sybil from Downton Abbey )
Alice has arrived back in India with her child to live with her brother Ralph Whelan – Private Secretary to the Viceroy of India.
Ruling the roost over all is Cynthia Coffin – the madam of the Royal Simla Club, played boisterously by Julie Walters – who looks very at home in her grey marcel waved hairstyle. Cynthia opens the Season with a lavish party and dinner at her club.
American heiress Madeleine Mathers played by Olivia Grant provides the raunchier element to episode 1 and while her low cleavage dress seemed a little too liberal for the conservative 1930's, her character is instantly likeable, as is that of her invalid brother Eugene Mathers, played by Edward Hogg.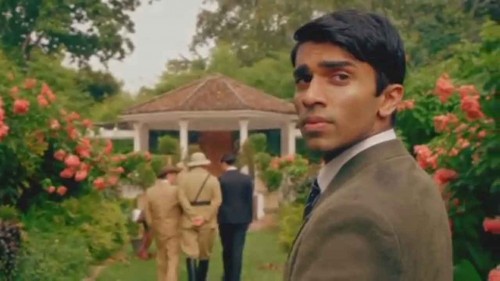 Unlike Jewel in the Crown – there is the slight sense that this tv drama is full of modern day folks who have jumped on a time machine back to the 1930s – but only slight !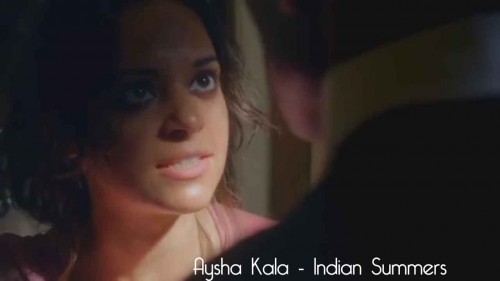 However this may well be its ultimate success as it is very easy to be sympathetic to the characters such as Nikesh Patel who plays young Aafrin Dalal – an idealistic Indian clerk, who has a feisty revolutionary sister Sooni – played by Shameless star Ayesha Kala. These two characters are perhaps the most interesting of the story and will provide a welcome balance to the E.M Forster version of India.
Other notables are Sarah Raworth (Fiona Glascott) is in a lonely marriage to missionary Dougie and has decided rather creepily that " she and Alice will be best friends!" But I like her and feel sorry for her too, as she's somewhat of an outcast, not quite part of the elite !

To add to the steaminess – Dougie's assistant Leena Prasad (Amber Rose Revah) who is of mixed race has strong feelings for her boss! She is a very striking actress .
Ian McLeod played by Alexander Cobb is also an interesting and likeable Scottish heir to a failing tea estate.
The historic background of the 1930s makes for a good drama, we know what we're in for – Indian independence ! Now that we have real believable characters populating this era, I think Indian Summers is the next big costume drama !
The Fashion Era of Indian Summers
And finally – those 1930s costumes ! I have often wrote that the 1930s is my favourite decade – and I guess its suckers like this one who is most apt to fall for sumptuous 1930s costume dramas. The local Indian fashions are needless to say mouth watering and have been created by local Asian tailors. Jemima West who plays Alice adores her wardrobe, "My clothes in the show are amazing. Every stitch was created by costume designer Nic Ede and his team, from beautiful fabrics sourced in Malaysia."
Nic Ede, who cut his professional teeth as wardrobe master in Ghandi has a little anecdote too. "Some of the shoes used in Indian Summers were made by a man whose father taught Jimmy Choo about shoemaking!"
Ede explains how brings the fashions and characters of Indian Summers to life . " Alice has the air of an English rose and Cynthia has settled in 1920s clothes that she feels most comfortable in. Ralph is dressed in black and cream, as he appears to have very few shades of grey. Madeleine, as an American, is the only woman you see in trousers. Sarah has no money so her clothes are straight from catalogues – poor Sarah !"
Seriously – Indian Summers – so far – is pretty darned good !
Related articles across the web