by film Actress Betty Blythe – 1926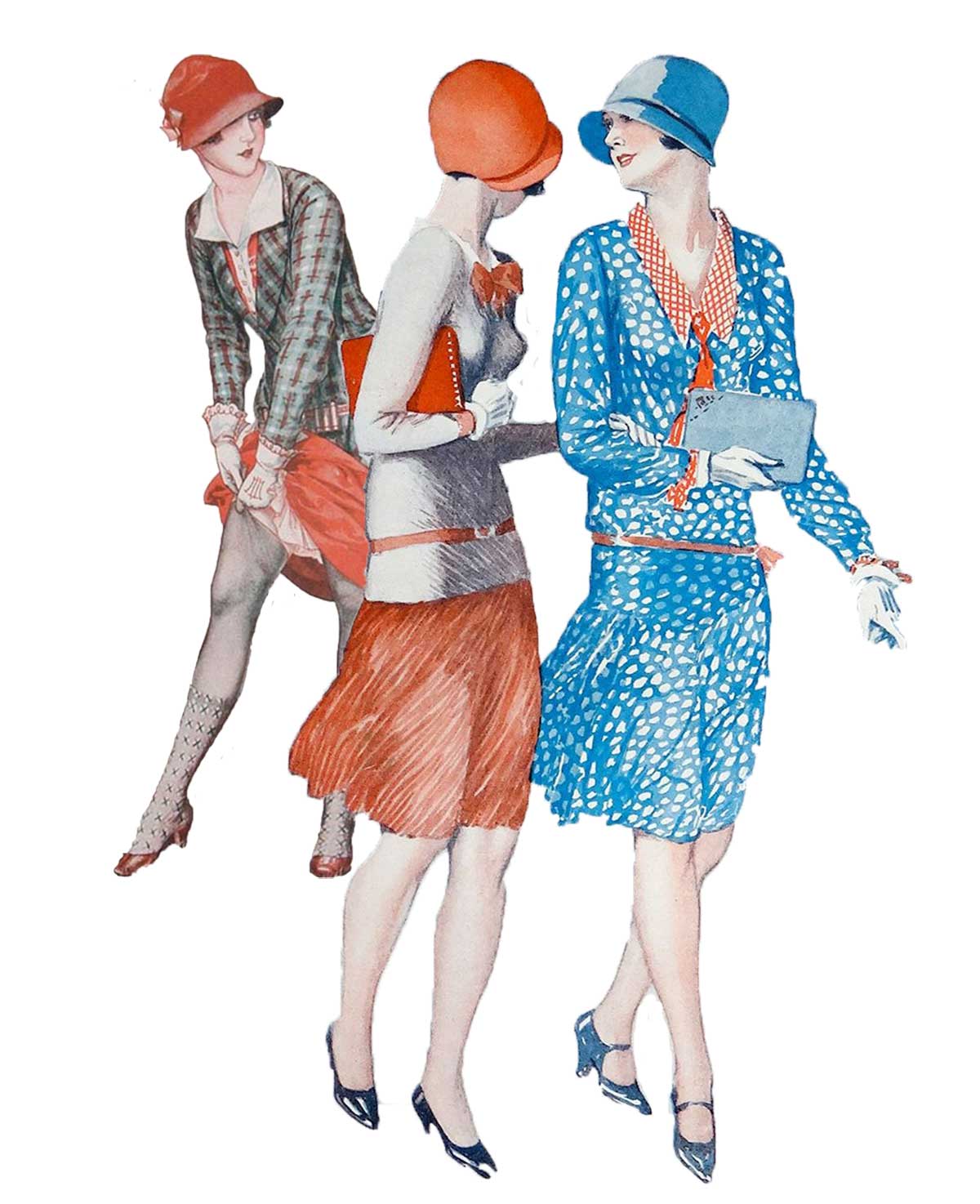 A feisty 1920s Flapper takes a critical look at herself and the emancipation of women's attire.
Though Miss Betty Blythe claims to wear daring dresses herself, she feels she cannot shut her eyes to some facts. She does however make a strong case in favour of a woman's right to wear what she wants in order to feel like a woman.
Most of the frocks worn by girls and women today are a terrible temptation, not only to men but to themselves and their friends.
They reveal as much as they possibly dare reveal.They inflame the senses, rouse the passions, and the rest follows as the night the day !!
We see the consequences – or the results of the consequences – all around us. We read of them in the papers …broken lives, deluded women,
a nameless child …and perhaps the river out of sheer desperation !
It cannot all be traceable to immodesty in dress, yet who can estimate accurately the full toll of that urgent lure that a display of long
silken legs, the glitter of bare white shoulders, the gentle curves of a close fitting dress, the touch of the hand on the bare back in a crowded
ballroom – who can tell what toll this takes of the morality of women and men?
You will smile no doubt to see me preach on the immodesty of modern dress, I who wear the minimum requisite for keeping within the law.
Yet is it not better that it should come from me than some musty old vicar, who, you will say, is behind the times and prejudiced because
of his sanctified cloth? I cannot shut my eyes to the facts.
They are there. You will see them too, if you choose. Modern dress is doing some harm ! It is playing havoc with our lives. But for all that I do not see what can be done to check it. Women want to be beautiful. Women want to be alluring. Women feel that modern dress helps them to achieve this – and they will fight to the last frill !
I personally like showing my legs. I love wearing frocks that are daringly cut in front. I adore wearing silk stockings with the latest shoes. I love displaying the white expanse of my back. And there are thousands, nay millions more like me. You will never get us back to the dowdy, frumpish things of the Edwardian's. You might as well try and drive the sun back on its course.
No – we will go on wearing our immodest clothes long into the distant future. But for heavens sake, let us be honest and admit
that we love it, and a 1920s frock is a source of temptation, not only to ourselves but to men.
Who knows how far we will take in future decades I wonder ? Will our underthings become outerwear ? Will our skirts reach our thighs ?
Perhaps not – no woman wants to stop being elegant, and to return to the caves is no future for us.
But we are indeed asking for trouble – and as often as not we get it – though admittedly – we get trouble from men no matter what we wear.
So why not feel gorgeous and look elegant. Just like our mothers and grandmothers and the women of all time, our one aim is to
be attractive. The dresses of yesterday permitted this without immodesty. but we have outgrown that era. We have outgrown those charms.
1920s fashion is less stern and rigid in its ruling than before. Gone are the s-bend corsets of only ten or fifteen years past, when women
contorted themselves and their bodies into unnatural and frankly unfeminine shapes.

We now get the most out of our bodies. Whereas once, though all strove , only a few succeeded in appearing attractive; now almost every woman  is beautiful. Modern dress permits her to display so many of her natural charms, that she can score with beauty that was once concealed. We women only look at the beauty side of it. Remember that. There is many a modest heart beats under an immodest dress. Do not judge a woman by her dress. It is only when masculine eyes flash upon our clothes that they become immodest.
I for one – will wear what I choose – and men can put up or shut up !

That's all !
©Glamourdaze 2017