The feminine knee is returned to prim seclusion by Paris –
The liveliest argument has raged since February over this years major style change, which returns via Paris decree, a woman's knee to beneath her skirt. There are naturally many who are not pleased about the dipping hemlines 1947, while there are other young women who have embraced the new romantic style with gusto. But today's argument concerns skirts: should they be long or short?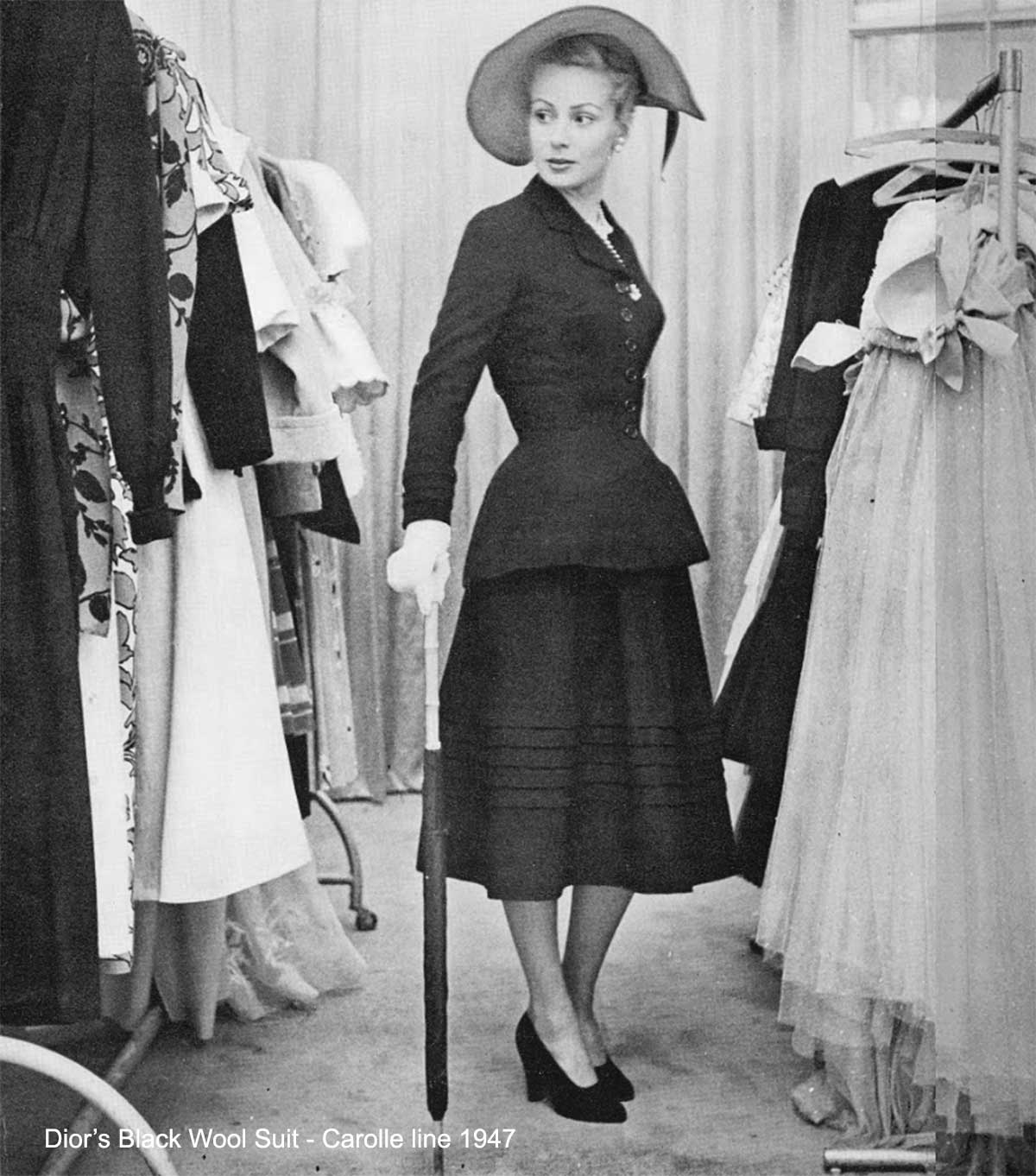 After the new decree, first heralded a drop in skirt hems last winter, ladies of fashion resignedly wrote off their existing wardrobe as obsolete and began shopping for replacements. Since then however, many women have repudiated the edict on grounds that the so-called "new length" is awkward, impractical and, especially, unattractive.
In addition,wardrobe replacement is outrageously expensive because of today's high clothing prices.For the last 30 years, every time women's skirts have been long there has been a depression. This has been referred comically as the hemline index.
When skirts were at their skimpiest in the 1920s, times were booming. When skirts were at their longest in the 1930s, America was in the midst of a depression.The four actresses above were fashion plates of their era, Louise Drew, Joan Crawford, Claudette Colbert and Kay Francis.
In Washington, Ruth Roberts says of long skirts, "Definitely no! If you have good legs, why hide them?"
Housewife Mrs Carpenter from Alexandra,VA, accepts the new length, "I like new things and like to be smart and in vogue!"
That's all !
©Glamourdaze 2017
Images ©Time Life