Pathe news focus on 1920s shoe style –
1920s Shoe Fashions on Film, courtesy of Pathe Films. Once upon a time, fashion shows were more or less dress hows. In 1929, a 1920s shoes eye view to beauty is important enough to require a special show of its own as we are treated to three pairs of legs parading the latest style.
A 1920s shoes eye view of beauty.
Styles to suit the sole of every soul.
That's all !
Text ©Glamourdaze 2016
Pick up the perfect pair of 1920s flapper style shoes from Etsy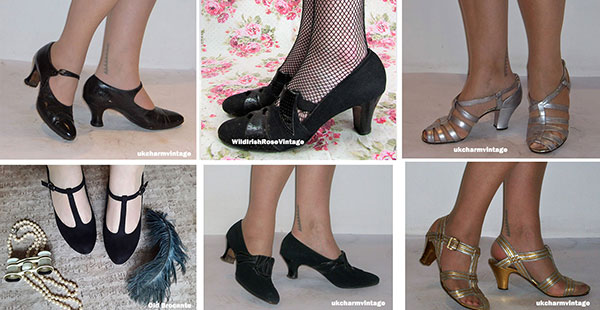 Read the Top 1920's Fashion trends.
Watch the original Pathe newsreel – Shoe Shows 1929
That's all ! © Glamour Daze