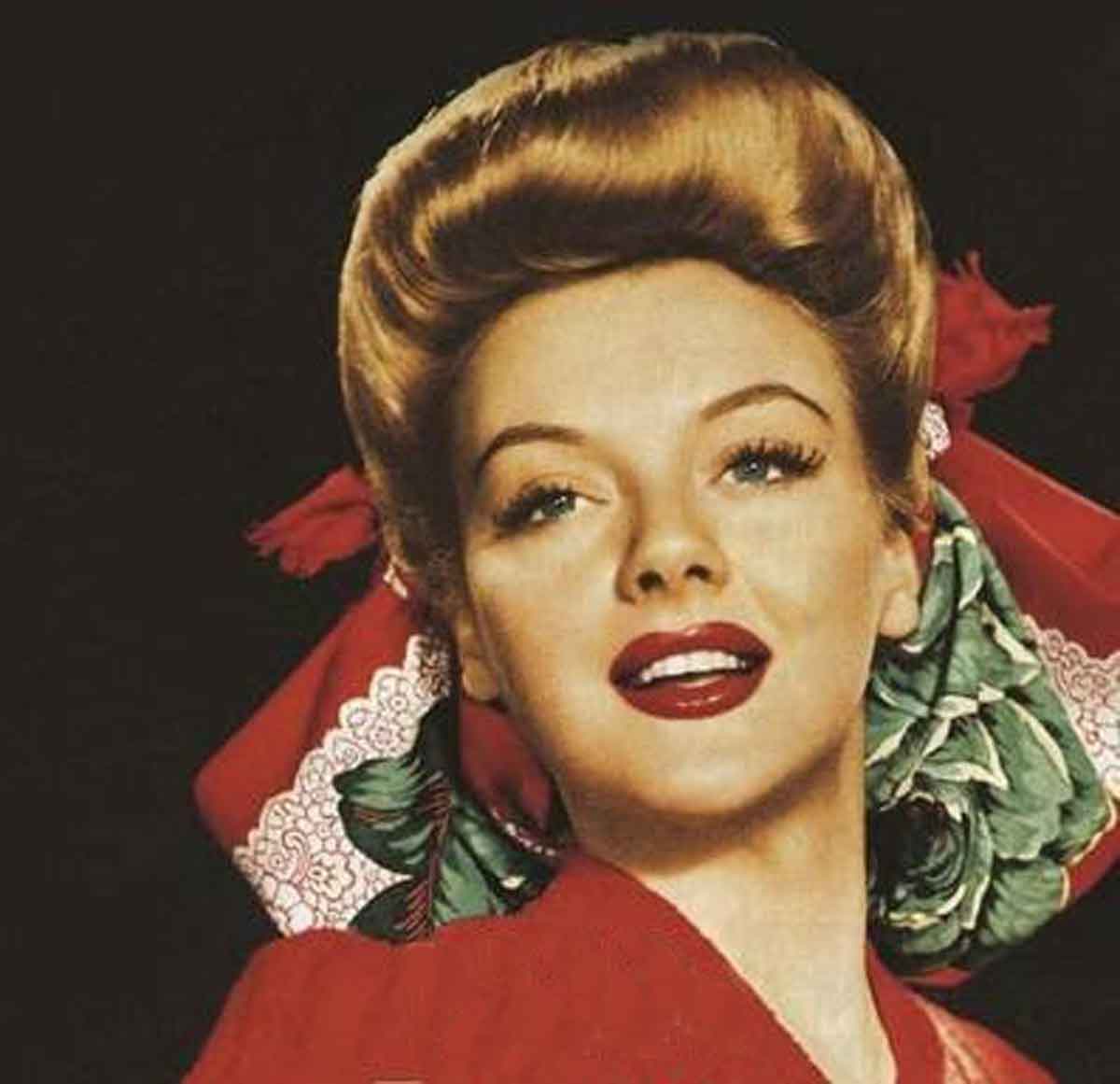 The Pompadour was named after the secretary and mistress of the French king Louis XV in the mid 18th century, a certain Jeanne Antoinette Poisson, the Marquise de Pompadour. It was very much the domain of high society and was often worn in wig form by both men and women until it fell out of favour, along with a few heads, after the French revolution.
The hairstyle was up-swept and wrapped over anything from a wire frame to a simpler hair rat to give a voluminous sculptured look.
It came back in vogue in the early Edwardian era, only to disappear again until the early war years of the 1940s.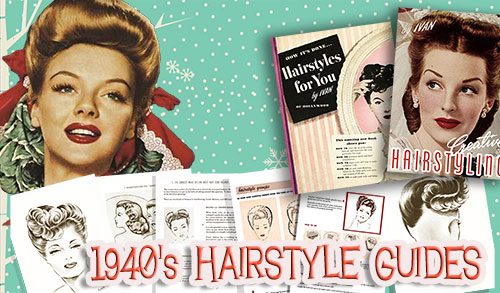 Now available to download direct to your device – Vintage 1940s Hairstyle Tutorials plus a bonus make-up guide book !!
In the USA, when actress Veronica Lake tied up her hair in a demonstration film for female factory workers, she soon had the whole nation eagerly reaching for the pins to affect up swept hairdos.
Pin curls with loose waves were the basis for oodles of rolled hairstyles.Women began saving the hair that collected in their hair brush, stuffing it into a stocking to create the Gibson Girl style hair rat.
The basic pompadour was created by gathering the front section of the hair, back combing a little for volume. Then twisting it backwards to touch the crown of the head and pushing it forward to get that classic pompadour bang or swirl. This was fixed over the rat with bobby pins. The same could be affected to each side of the head either rolled forward or backwards. A great example of a basic pomp is created here by Glamourdaze's Tia Semer. The full tutorial will feature in an up and coming make-up and hairstyle tutorial book called Vintage Beauty.
That's all !
©Glamourdaze 2016
See the lavishly illustrated concise history of 1940s womens fashion dress and style now !!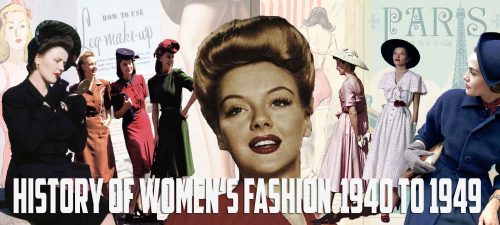 Read our post 1940s hairstyle – copy the top hairdos of 1941