Create a 1940's Hairstyle in 60 Seconds. Tia Semer of Glamour Daze shows you another neat 1940s hairstyle trick. How to do a hair roll in 60 seconds.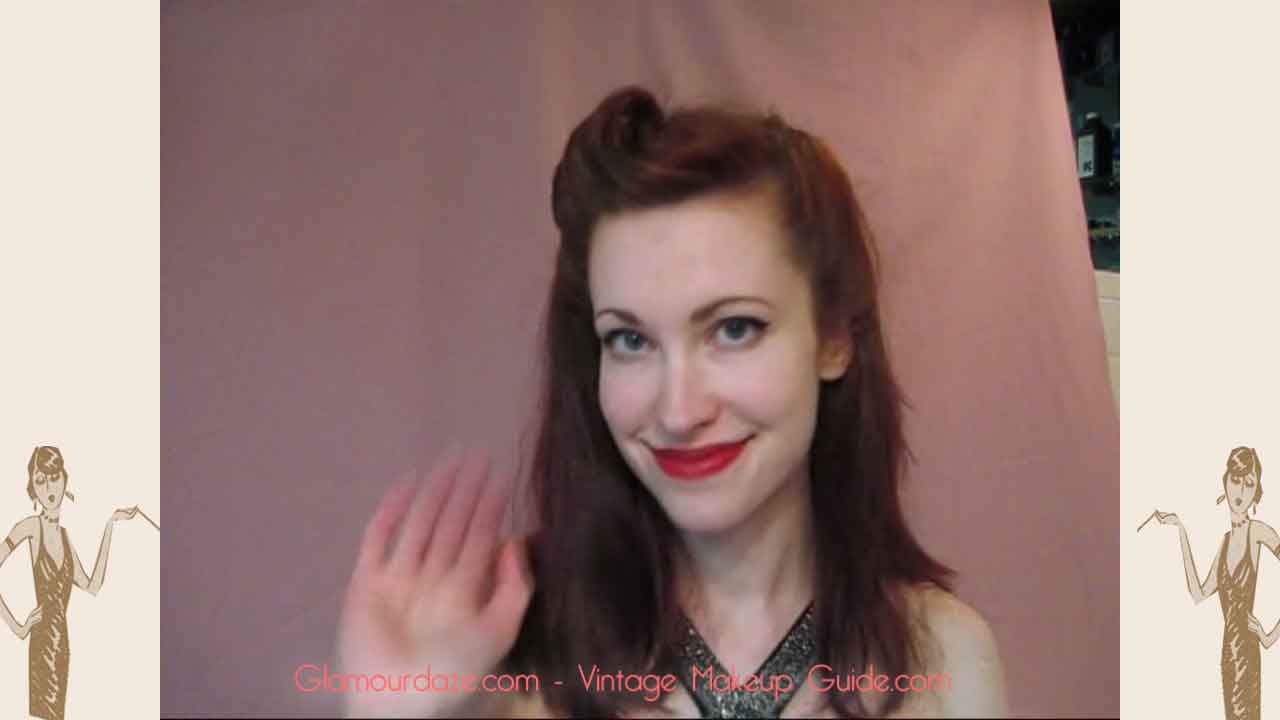 You can watch the How to do a Hair Roll in 60 seconds video.
12 Steps to a 1940's Hair Roll
That's all !
©Glamourdaze
Vintage 1940's hairstyle Tutorials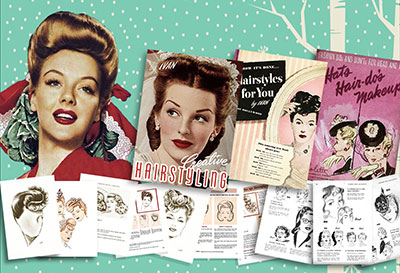 You can learn so much more on the art of 1940's hair-styling. We offer authentic vintage 1940's hairstyle tutorials – direct to your device. Learn the art of pin curls, vintage waves, victory rolls, bangs, the 1940's up-do, 1940's up-do with bands and so much more.