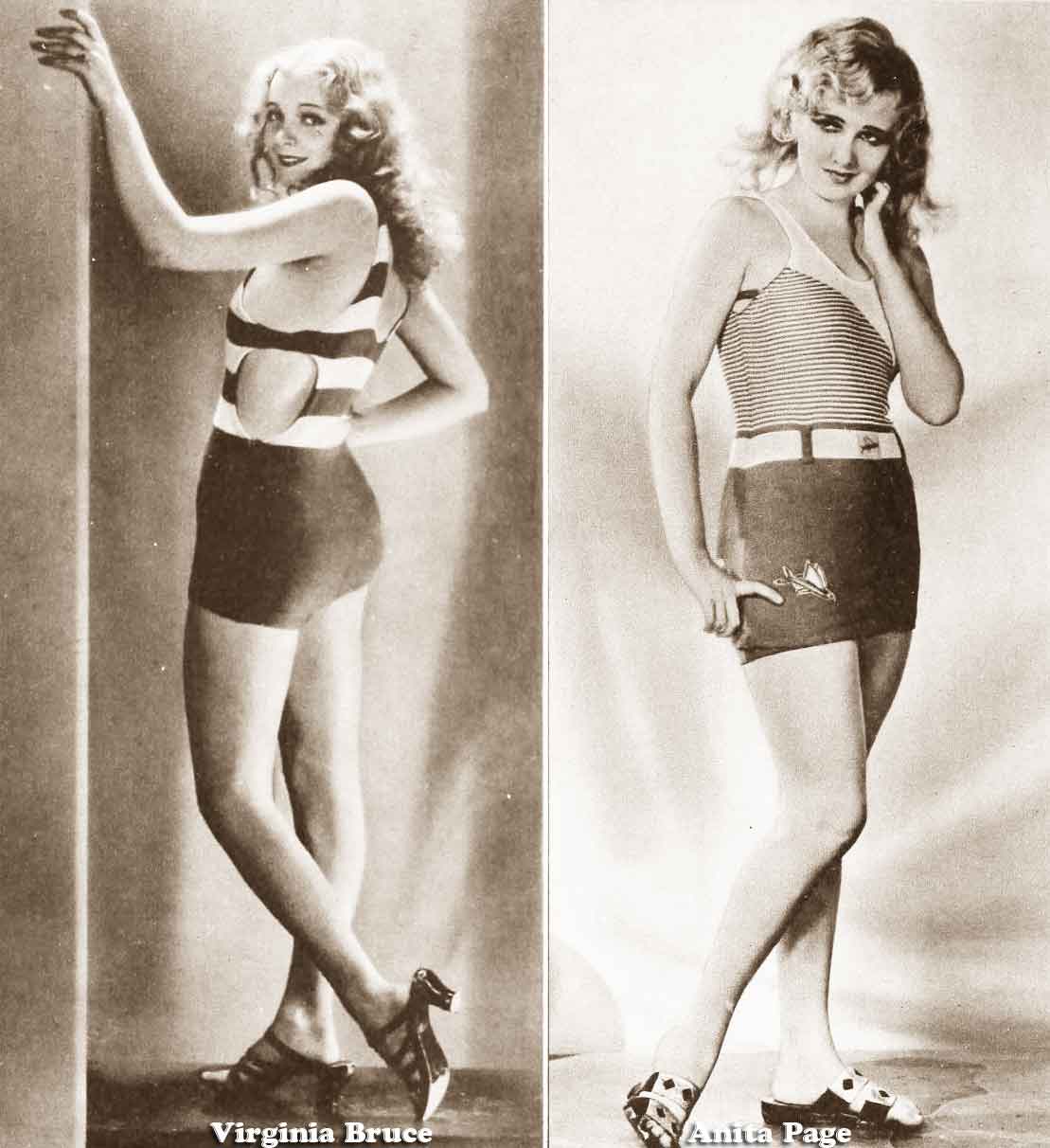 The newest in backless and sideless bathing suits demonstrated by Hollywood's loveliest ladies. Above left Virginia Bruce wears a suit of red and white – the perfect eye catcher for the California sun.
Stripes will be worn with plain trunks as also indicated by the new bathing suit of Anita Page on the right. The delicate stripes are of red, it should be noted.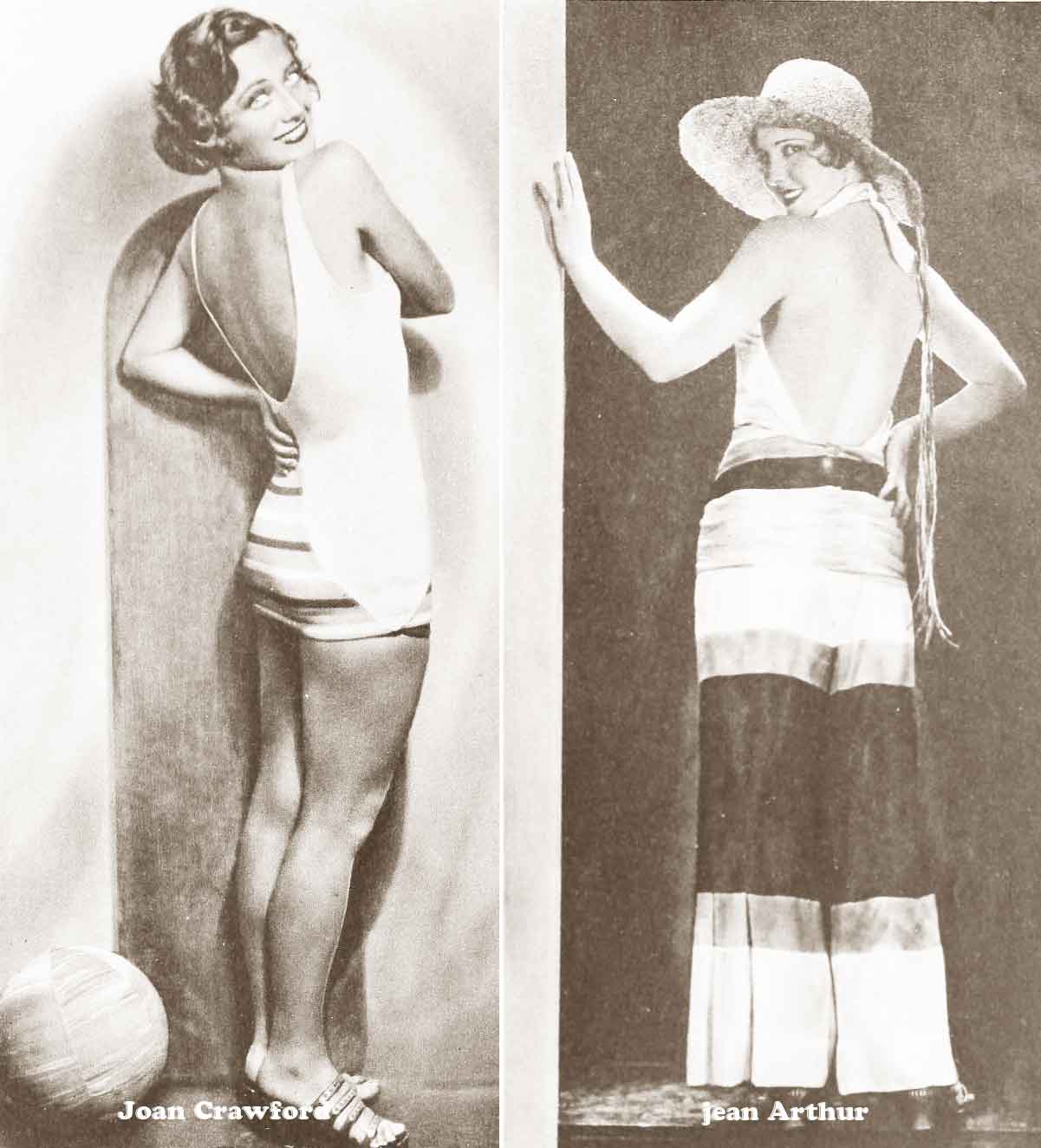 Joan Crawford, above left, in her new Catalina suit designed to secure the proper amount of sun tan required by the new décolletage neckline of afternoon and evening Summer attire. The evening frocks of 1930, in fact, demand a complete back tan. this bathing suit meets that demand.
Above, Jean Arthur in her new sun and sand pyjamas. These come in egg shell, beige and brown satin. The blouse is backless. the trousers are pleated and widely girdled as are all the smart pyjama costumes this summer. The beige hat in rough straw is trimmed with many hued cords of yarn.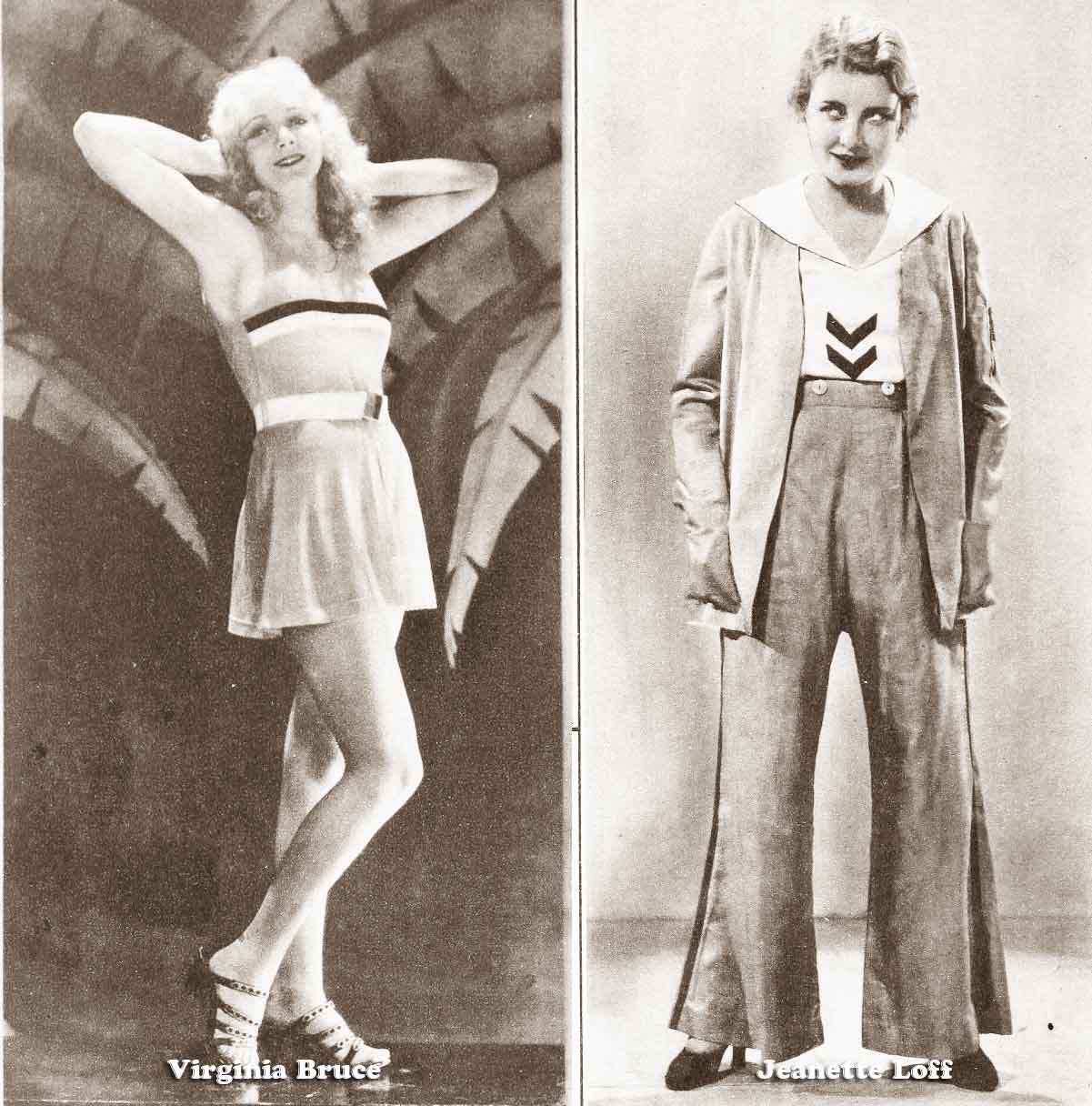 Bathing suits with cute little skirts will be the thing this season too! Above left Virginia Bruce again, shows a knit costume in yellow jersey that is belted at the waist line and boasts a circular skirt of flattering cut !
To the right, Jeanette Loff poses in the prettiest of beach pyjamas made of navy blue silk pongee with white silk pongee blouse, trimmed with red chevrons. the broad bottomed trousers have a real salty flavor and distinguish all beach pyjamas that are to be seen this year from the Deauville to Malibu beaches.
That's all!
Text©Glamourdaze 2015.
Imagery – New Movie – 1930
Shop for stunning vintage style swimsuits.
Related articles across the web