A fashion history timeline of 1930s millinery – as worn by Hollywood actresses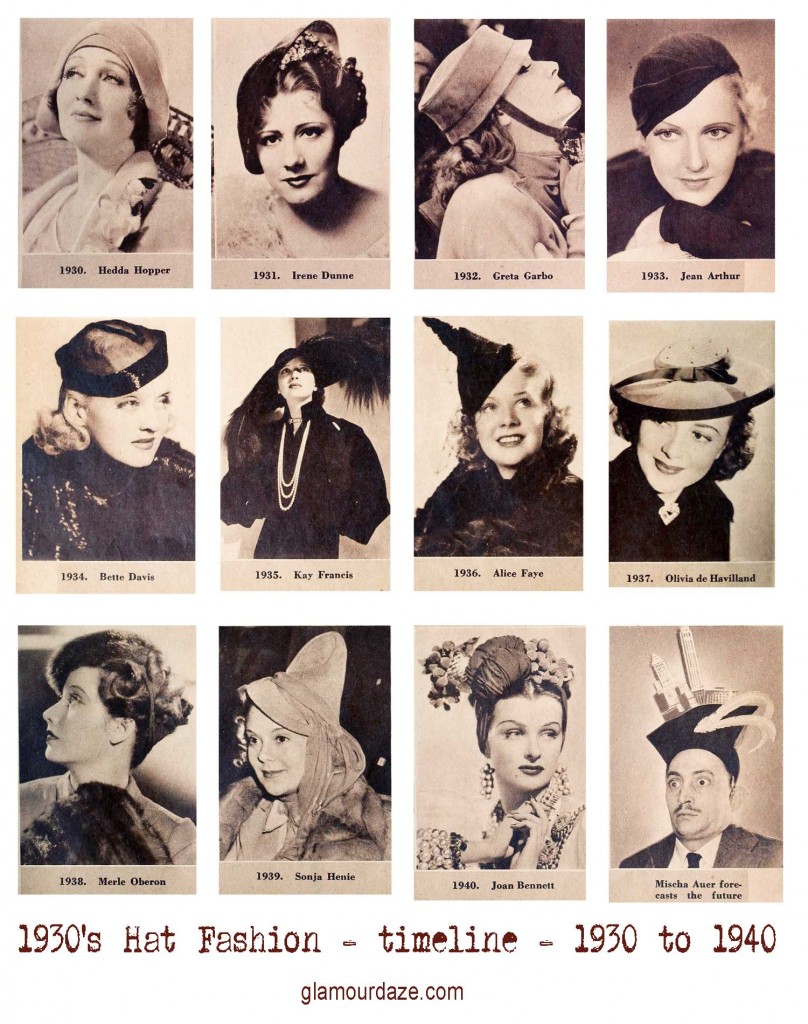 Surrealism – was the order of the day when it came to 1930s millinery. The most celebrated being designer Elsa  Schiaparelli's velvet 'shoe hat', an inverted design of a high-heeled court shoe. It was in no small way influenced  by artists such as Salvador Dali, who was a good friend. The hat was seen by some as a bit fetishistic, and as if  to bolster this opinion, Schiaparelli matched the hat with a black suit which featured rather suggestive appliquéd  lips around the pockets.
As can be seen from these photographs, once the cloche hat was consigned to history – the French beret had a  brief fling with Madame Fashion, only to be pushed aside for all manner of hat designs.
By the mid 1930s, with a the return of fuller permed hairstyles, women took to pinning hats – as had their predecessors in the Edwardian era.
Another iconic hat of the late 1930s, which few women had the nerve to consider wearing was the Tutti frutti or "Fruit Hat" popularized by Carmen Miranda.
Actresses featured here wearing 1930s hat styles are – Hedda Hopper, Irene Dunne, Greta Garbo, Jean Arthur, Bette Davis, Kay Francis, Alice Faye, Olivia De Havilland, Merle Oberon, Sonja Henie and Joan Bennett.
Not forgetting Russian born actor – Mischa Auer – just for a laugh!