A peek inside a top London beauty school. A group of young women learn how to model. From Girls Girls Girls (Baim Collection).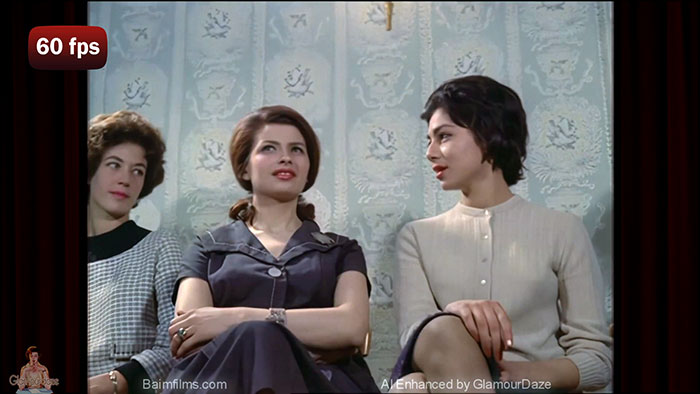 The beauty school models include future actress Tania Mallet who played bond girl Tilly Masterson in Goldfinger (1964). Here she portrays a novice. Filmed at the famous Lucie Clayton Charm Academy by Michael Winner.
Watch How to be a Model in 1960 – Vintage Tutorial
The girls learn how to stand correctly for the perfect model pose. How to walk in heels and how to elegantly sit in to an automobile!
Harold Baim Colour Film Collection
With thanks to Richard Jeffs and the Baim Film Collection.
Published by GlamourDaze by kind permission of the Harold Baim Film Collection
Visit:baimfilms.com
Excerpt from Girls Girls Girls 1961
Produced by Harold Baim.
Directed by Michael Winner.
Narrator: Jack Jackson.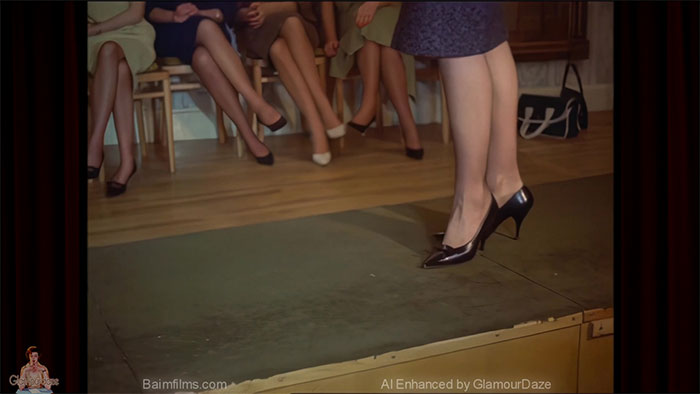 AI Enhancement by GlamourDaze.com
You can access the archive at baimfilms.com.
Harold Baim made over 100 glorious technicolor colour film shorts – mainly for cinema release. The archive is a colourful window in to the 1950s and swinging sixties.
For license information of HD transfers of the original 35mm prints and other requests, visit Baimfilms.com.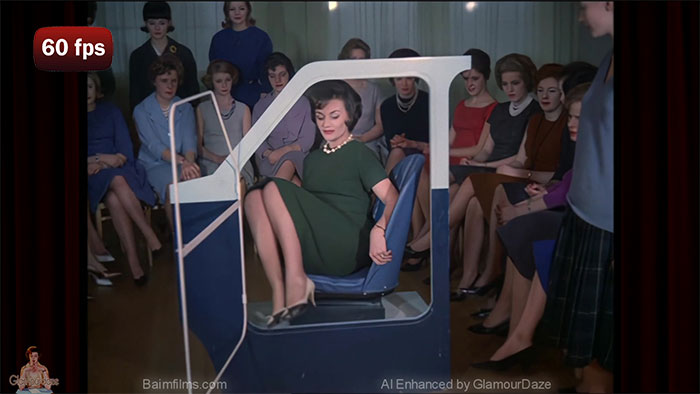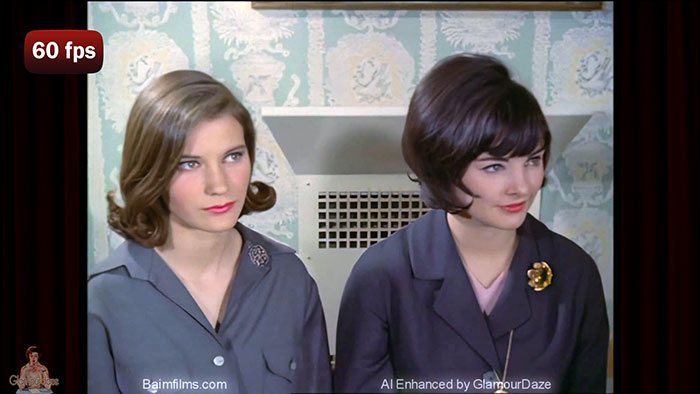 That's all ! © Glamourdaze