Mouth watering color photographs from Sweden –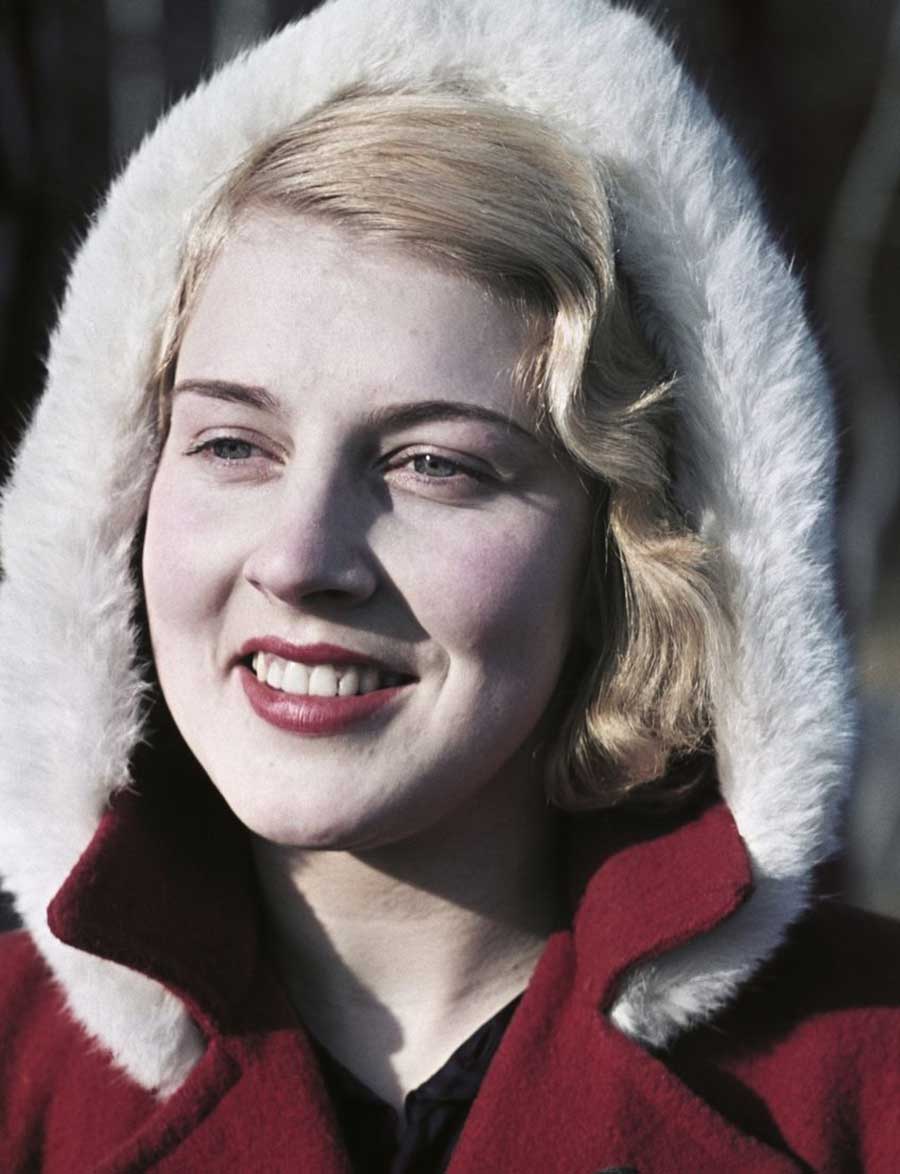 Glamourdaze always gets a little excited when a new excavation emerges of pictorial gems to add to the photo archive of women's fashion history, and if those photographs are in color .. well then it's Christmas come early !
Most of the color slides were taken during World War Two. Sweden was neutral during the war, and whilst building up a sizable military defense, managed to remain in the good books of both Germany and the Western Allies.
Gunnar Lundh was a Swedish photographer who studied in Berlin and in the late 1930's became an early enthusiast of Kodak Kodachrome color processing. His images were published most often to accompany articles of daily lives of Swedish people during the 1930s and the 1940s. He left over 300,000 images to the Nordic Museum  who have uploaded the whole lot. Thank you Nordic Museum. Here we look at some stunning slides depicting women's fashion of the early 1940s.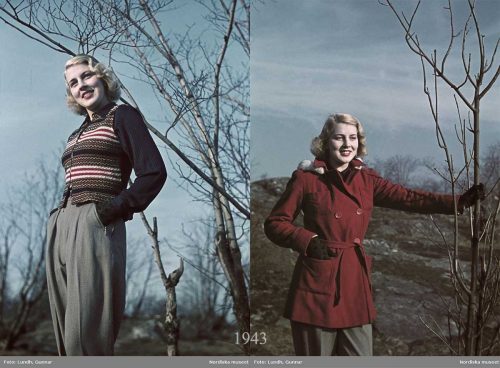 That's all !
©Glamourdaze 2017
All Images date 1940 to 1944 courtesy of of Nordiska Museet