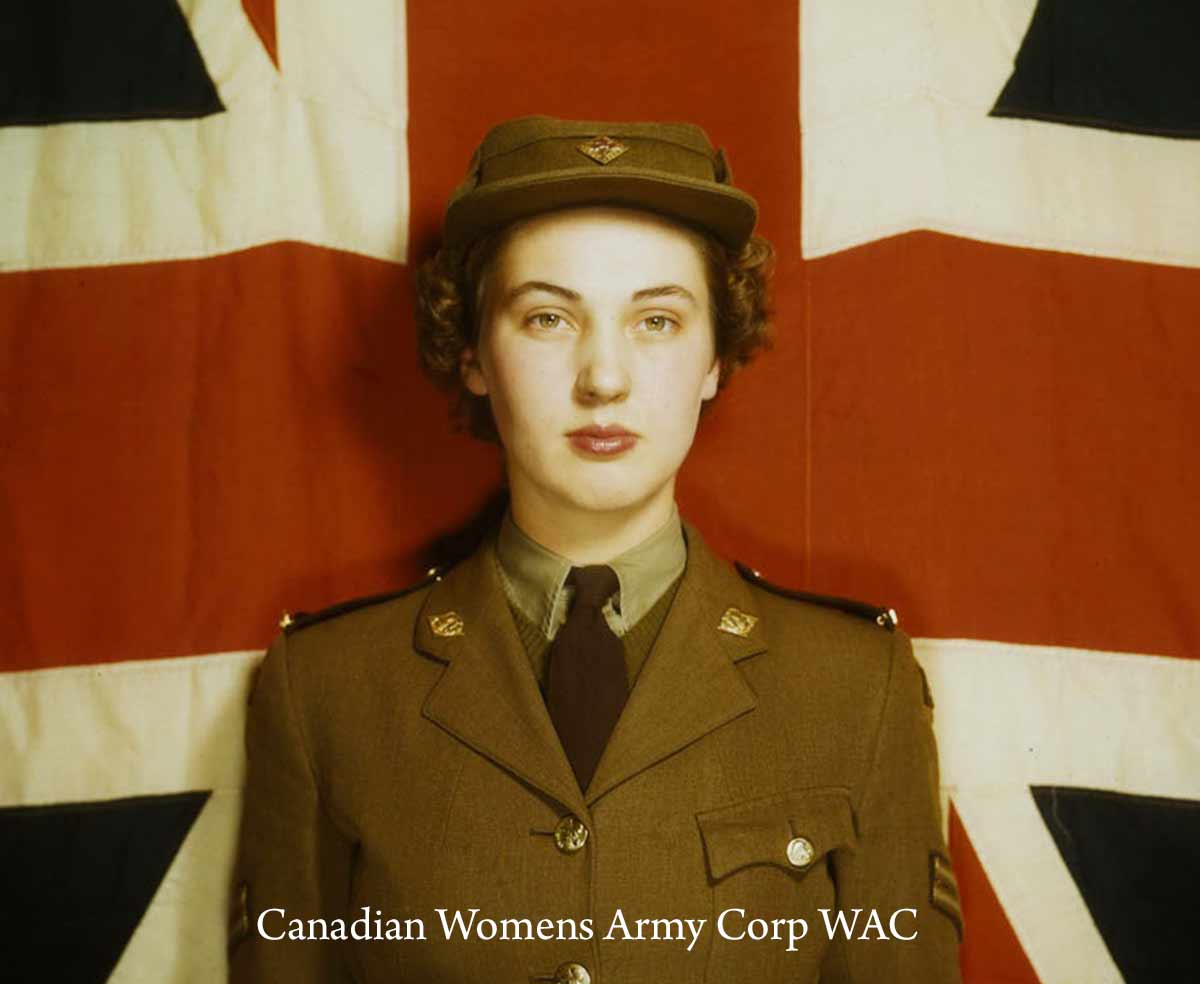 Essential to the war effort, British, Australian, Canadian and American women were conscripted. Each had their own distinctive uniform and stirring recruitment posters from the era reflect the massive drive that was going on.
The uniforms of all the various women's auxiliary units were in keeping with their male counterparts in colors and design.
In Britain, the service uniforms of The Women's Auxiliary Air force (WAAF) and The Air Transport Authority (ATA) were near identical dark blue in color, worn with black stockings. The ATA tunic buttons fastened on the female side whilst the WAAF tunic buttons fastened on the male side. Both wore RAF style caps. Coats were double breasted and masculine for both, with the ATA coats buttoned again on the female side. The Wren uniform comprised a double-breasted jacket and skirt, with shirt and tie, for all ranks.
Download British 1940s Wartime Women Guides.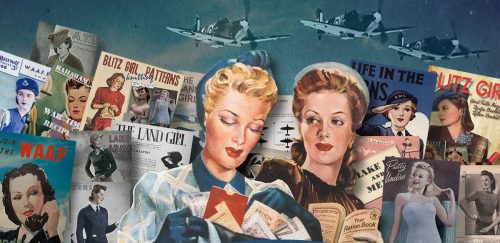 In the USA, the women of the United States Naval Women's Reserve (WAVES) and the US Coast Guard Women's Reserve ( SPARS) definitely had the edge for style and glamour, with their very own couturier, New York based Mainsbocher, whose winter and summer uniform designs made them the envy of all other women in service. Likewise the Women's Army Corps (WAC) had top designers like Philip Mangone,Russell Patterson, Maria Krum, and Helen Cookman all adding their touches. Numerous booklets were published to encourage women to join the WAC, extolling the comradery and of course the glamour of it all.
Download 1940s US Wartime Women Guides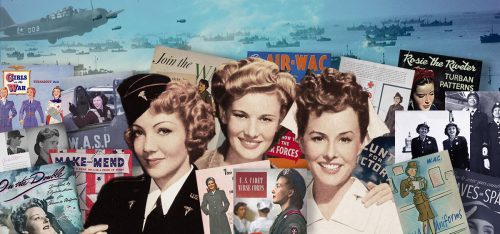 British Women in uniform.
1. The Auxiliary Territorial Service ( ATS)

2. The Women's Auxiliary Air Force (WAAF)

3. The Women's Royal Naval Service (WRNS or WRENS)

4. The Women's Land Army (WLA)

5. The Air Transport Auxiliary (ATA)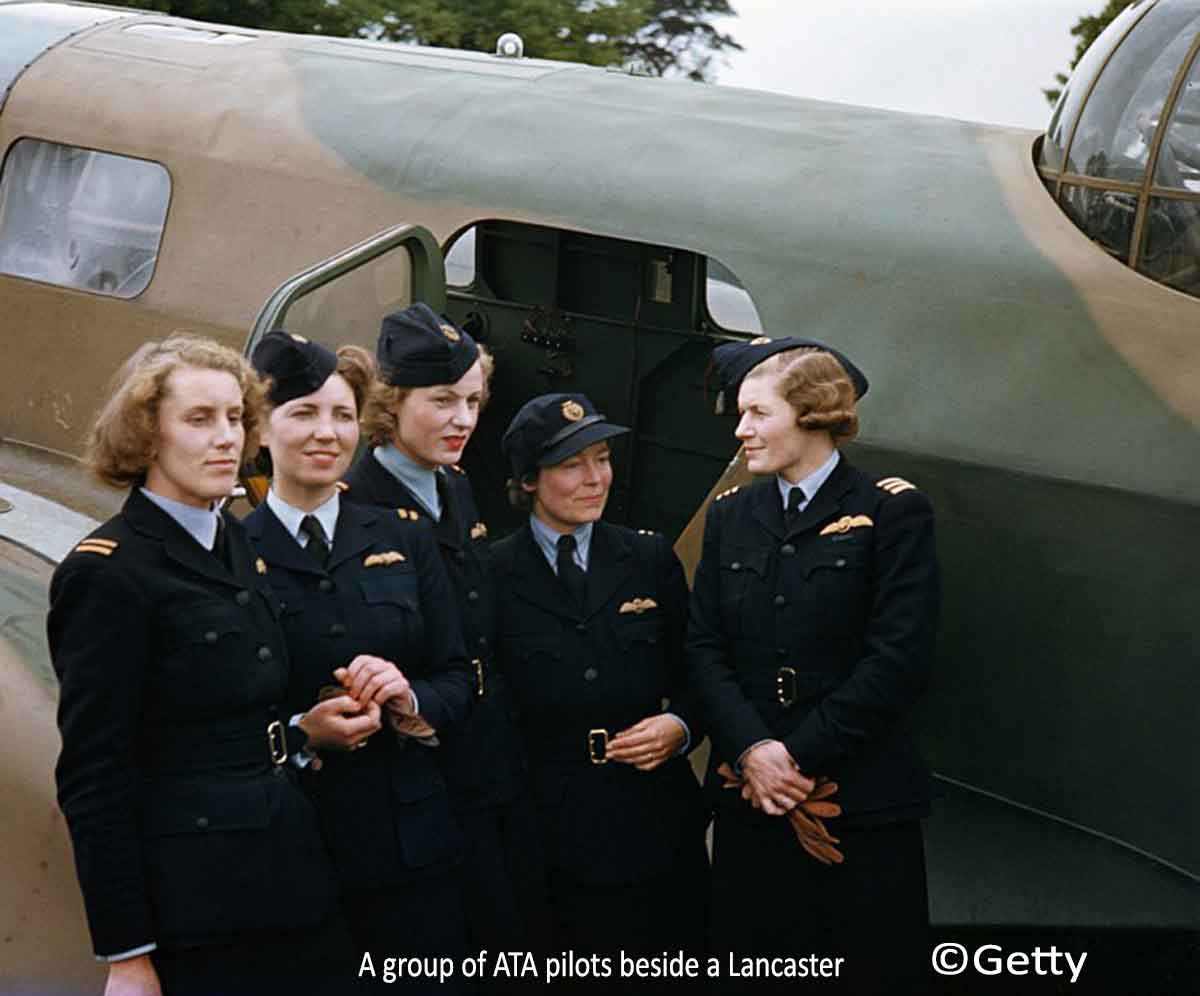 6. The Mechanised Transport Corps (MTC)
Australian Women in uniform.
1. Women's Auxiliary Australian Air Force (WAAAF)

2. Australian Women's Army Service (AWAS)

3. Australian Army Medical Women's Service (AAMWS)

4. Women's Royal Australian Naval Service (WRANS)

5. Australian Women's Land Army (AWLA)

6. Australian Army Nursing Service (AANS)
New Zealand Women in Uniform.
1.Women's Auxiliary Air Force (WAAF)

2.Women's Auxiliary Army Corps (WAAC)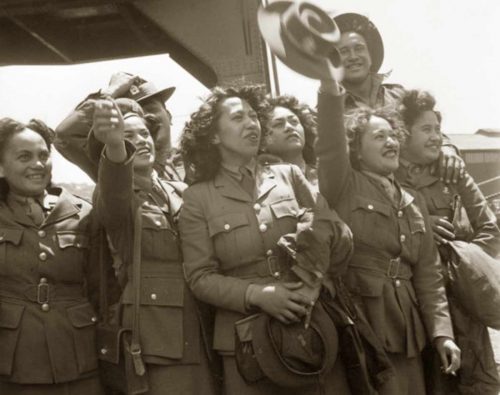 3.Women's Royal New Zealand Naval Service (WRENS)
Canadian Women in uniform.
1.The Canadian Women's Army Corps (CWAC)
2.The Women's Royal Canadian Naval Service (WRCNS or "Wrens")

3.Royal Canadian Air Force Women's Division ( RCAF)

4. Royal Canadian Army Medical Corps (RCAMC)
American women in uniform.
1.The Women's Army Corps (WACS)

2.United States Naval Women's Reserve (WAVES)

3.The United States Coast Guard Women's Reserve (SPARS)

4. Women Airforce Service Pilots (WASPs)

5.United Service Organisations (USO)
That's all ! ©Glamourdaze