1936 April styles feature –
Joan Crawford shows you a hat in blue suede, in a delicate light shade, Joan's favorite. The band is navy blue. The hat is from John Fredericks, at which shop she bought more than thirty items.
A tailored suit designed by Irene for Joan Crawford, is of black and white check. Notice the flap which covers the buttons and meets the fold in the skirt. Over her suit Joan wears a cape designed also by Irene. The novelty of it lies in the square built shoulders which suggests a Chesterfield. All very Joan and extremely distinguished.
"This is my absolute favorite at the moment," declares Joan. A black suede crepe dress with a cummerbund of deep red suede. The buttons are tiny rhinestones, the cape line hat is of black straw.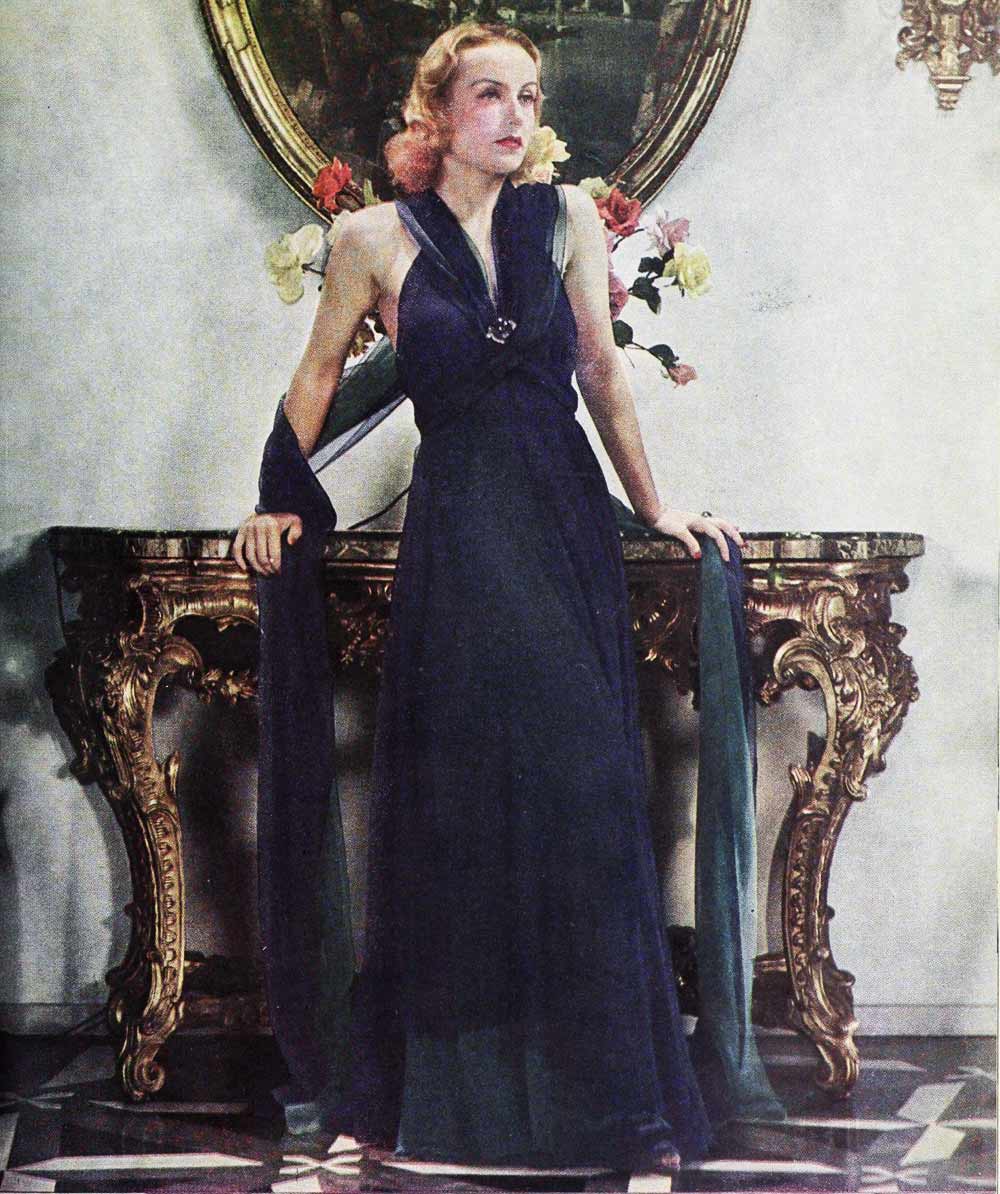 Layers of blue and green chiffon swirl gracefully when Carole Lombard dances in this lovely gown by Travis Banton of Paramount, designed for her own personal wardrobe.
A grey beige dress from Jeanette McDonalds's own wardrobe. Ecru lace edges the accordion-pleated apron sleeves and collar. Brown suede gloves, sable scarf complete the spring ensemble.
(right) Jeanette again chooses grey for what she calls her service dress, a smart one-piece sports frock, Irish green taffeta scarf, grey oxfords, gloves and bag. Glorious.
That's all !
©Glamourdaze 2017
Originally published April 1936.