Winter Hollywood Style by Edith Head 1942 –
Well hello to Barbara Stanwyck, who has more than a nodding acquaintance with skis in Columbia's "You belong to me." She makes a pretty cover in this bright number for the slopes.

Next she does a bit of interior decoration here in a gray gabardine ski suit with zipper-closed pockets, a reversible jacket and a lambskin coat that turns itself inside out to be a smart gray gabardine topper.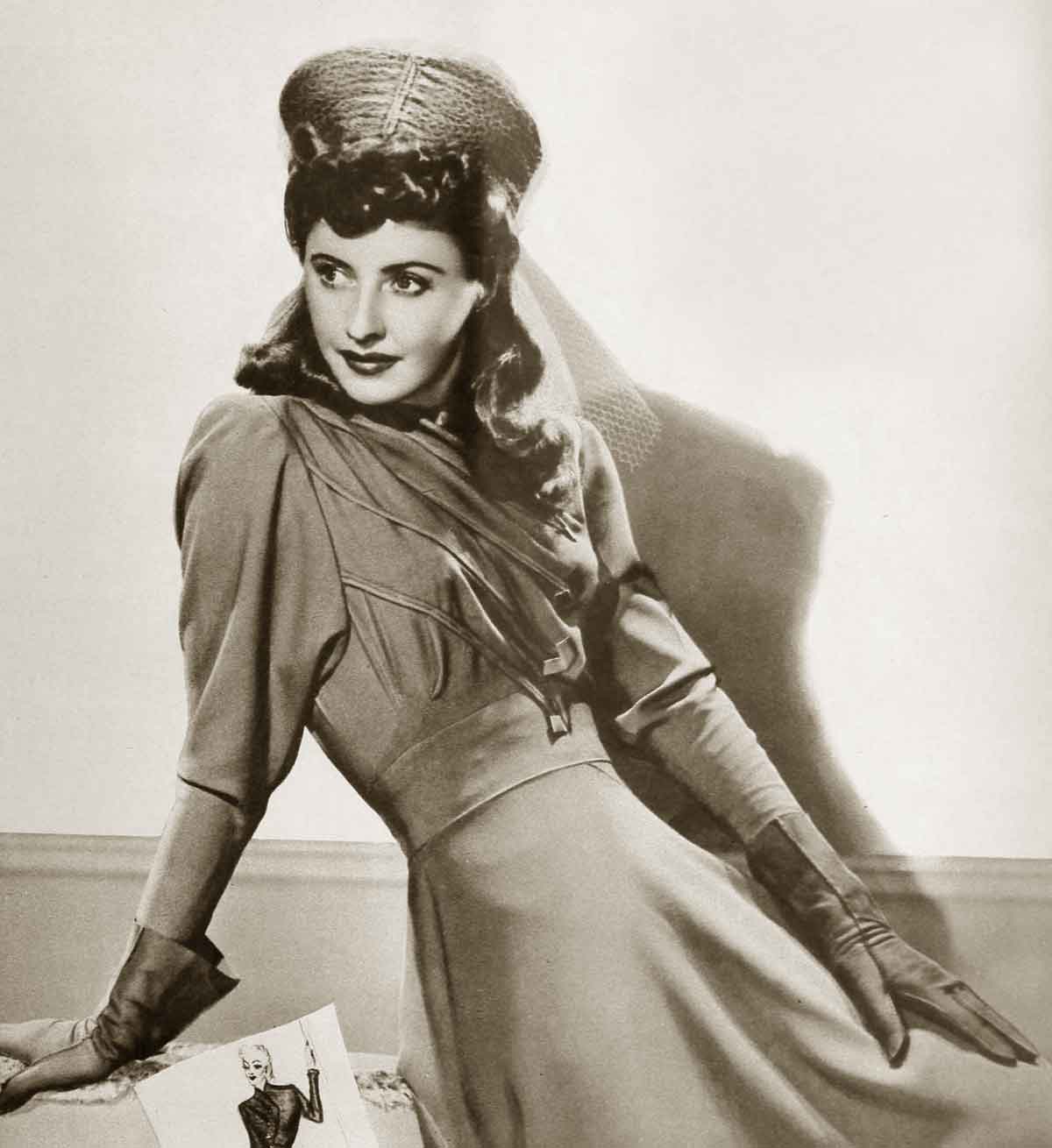 A 1940s dress with real ideas; slate blue, a bright note in any crowd. It's cross-over bodice has four fabric arrows finished with silver arrowheads. It's corselet waistline and skirt with overlapped folds will have you cutting a figure under the mistletoe. Miss Stanwyck pulls an all-one-color pose, wears slate blue gloves and hat and steals every fashion scene.

Miss Stanwyck makes fashion tracks in a two-piece of carmel and brown. Style tip-offs on top are the deep V yoke of the caramel jacket and the tie bow at the waistline. the skirt is dark brown wool, gored generously; the tie blouse is a contributing factor in this success send-off.
That's all !
Text ©Glamourdaze 2016
Photoplay 1942