Whilst the War Production Board had begun pushing sensible restrictions in women's clothing through its L-38 Apparel order, silhouettes had tended toward the slim side in tobacco advertising since the mid 1930s, particularly in Marlboro cigarettes, a brand, though chiefly remembered for its cowboy image of the 1960s, was originally marketed as a 'woman's cigarette' as 'mild as May'!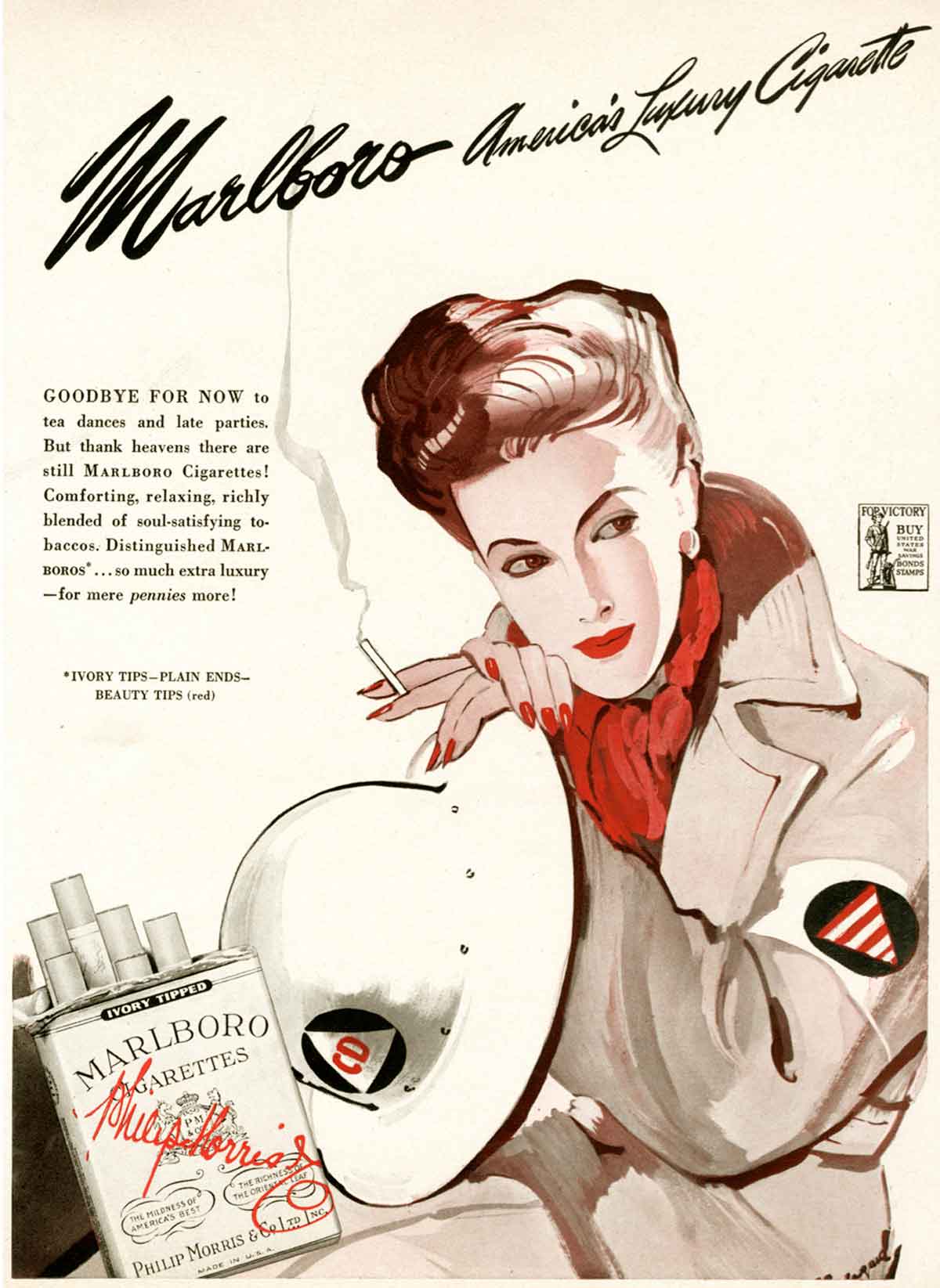 Billboard magazine in 1942 announced that there would be a fashion tie-in with Philip Morris & Company with the introduction of "The Marlboro Silhouette – Cigarette Slim", to millions of women that fall via a campaign conceived by publicist and stylist Muriel Johnstone. Her idea – 'To sell cigarettes through fashions' appealed to the canny Marlboro people. They could push their product by joining up with manufacturers of dresses, textiles and beauty products across the country including lipstick and nail polish!

The campaign was conducted in department stores across the US and on the pages of magazines and newspapers. The WPB order restricting pleats, fullness and so on, happily ( for Marlboro) furnished further inspiration for the "cigarette slim" campaign. The ads illustrated by Joseph Bolegard from the early 1940s all show languid and slim women smoking elegantly.

Each ad had the stamp "For Victory". The subliminal message being that by smoking Marlboro cigarettes, you were being patriotic ! Add to the well understood knowledge that nicotine sped up the resting heart rate and subsequently the metabolic rate, it was a win win all the way for the cigarette brand.

Old Magazine Articles have a rare Click Magazine preview of some of the 1940s clothing styles to be sold under the Cigarette Slim tag in the long ago fall season of 1942.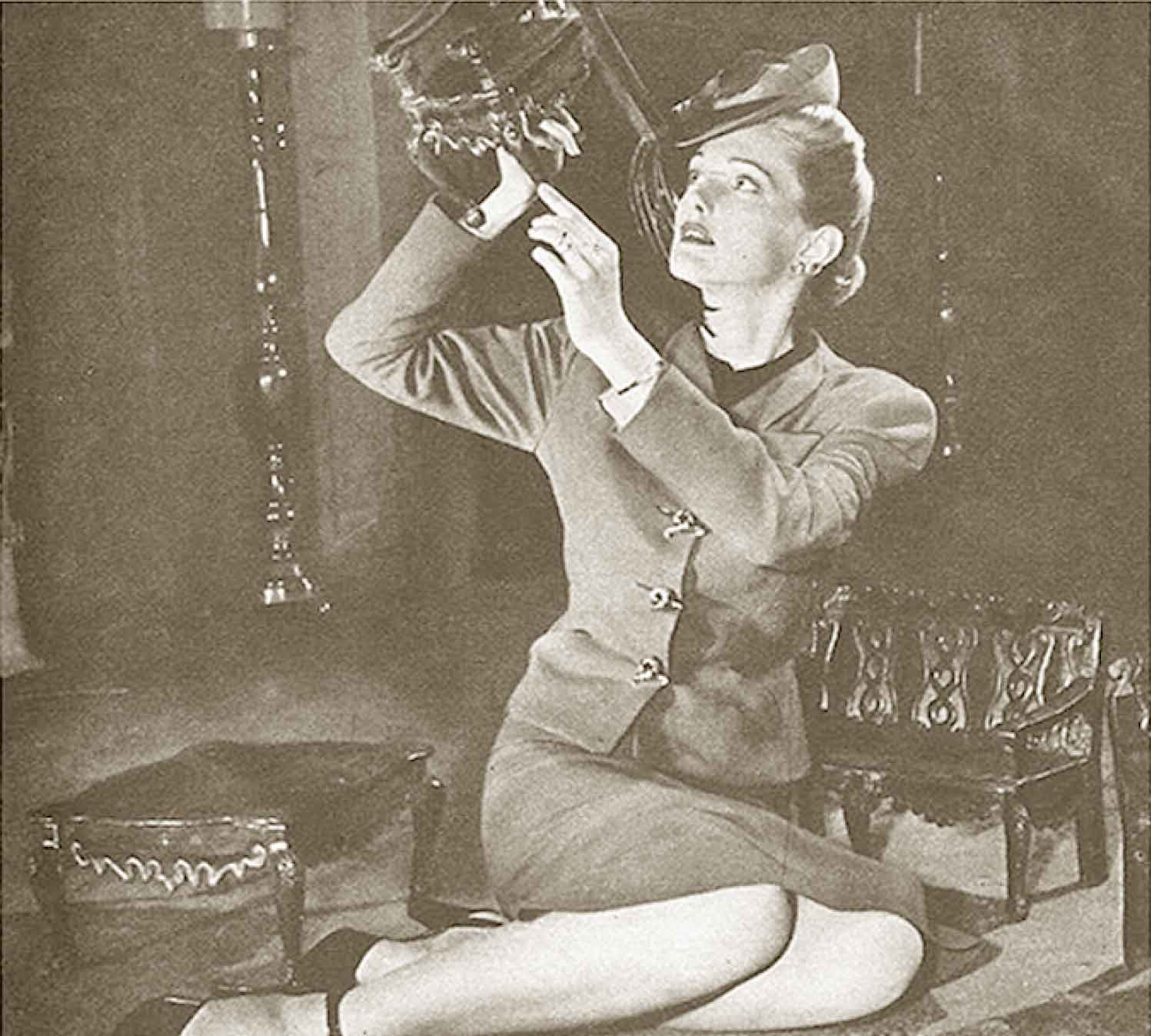 Other iconic brands like Camel and Chesterfield were not to be thrown by the inconvenience of a world war either and chose to go for the military recruitment idea in their ads, showing women in their stylish uniforms doing their patriotic duty in the WAVES, the WACS, the SPARS,and so on. Even Rosie the Riveter is seen sporting a ciggie!

That's all !
©Glamourdaze 2016
Read the Concise Illustrated History of 1940s Fashion – 1940 to 1949