Scant new French swimsuit arrives in the USA –
Louis Réard, the French auto-mobile engineer and now fashion designer may well be cursed by some women since his invention of the Bikini swimsuit. A scanty two piece which leaves little to the imagination and is all the rage in France.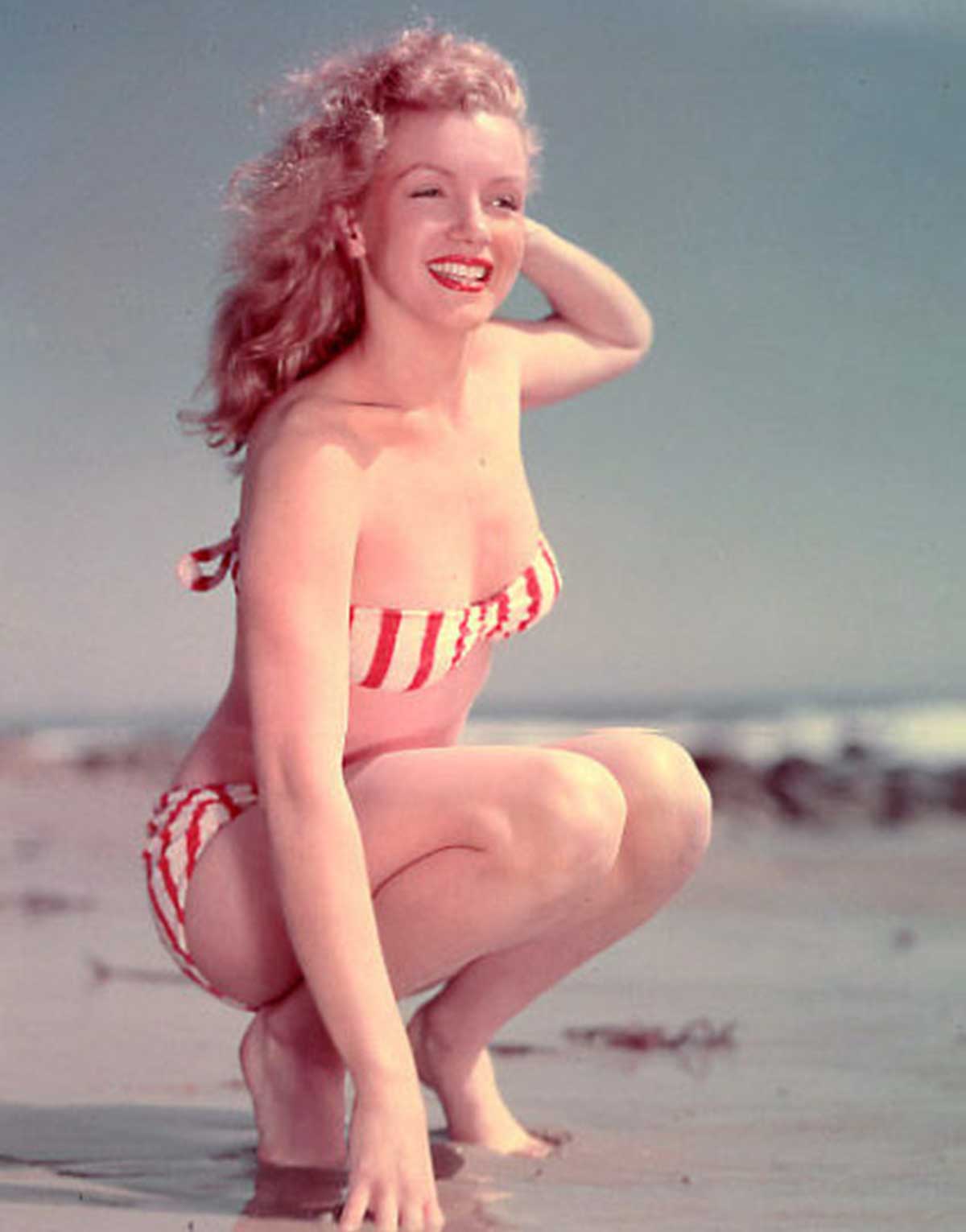 Hollywood has adopted it as we can see from some of these young actress hopefuls and if a girl has the figure, then the Bikini will certainly turn heads on the beach.
But recently at the Country Club Hotel in a benefit show for the Lou Costello Youth foundation, the display of Bikinis backfired somewhat.
The pièce de rèsistance was, the press agents said " the mass introduction of the new French bathing suit – the Bikini"
Rarely has a gallery of pictures been assembled which so clearly what was wrong with the idea. There were 18 uneasy models parading at the show and they were not exactly thrilled. Each girl wore a Bikini, and struggled all day long, hitching up their brassieres, pulling down panties and holding their breath and tummy's inwards, for enormous periods The girls were all awarded various titles as the day struggled on, like Miss Redhead, Miss Brunette and so on.
Whilst two piece bathing suits such as the pretty Claire McArdell two piece swimsuit above have been around since the 1930s, there is no denying that the Bikini is here to stay. But what of the glamour of the 1930s? Stripes of putty-colored flesh,shielded from the sun and the surprised eye till now, by sensibly designed  suits; are now to be revealed, and unleashed to the unsuspecting public !
Thats all !
©Glamourdaze 2016
Life 1949 and News Media 1949