You'll want a Slender Dress for Autumn –
By Elizabeth Madiera
Fashion Editor – Womens Home Companion
Fall Dresses 1953
Fashion in 1953 comes to a close, pivot around the narrow silhouette but this fall's clothes aren't too straight and strict. Designers have given them a new softness, a flexibility of cut that readies them for any woman's wearing !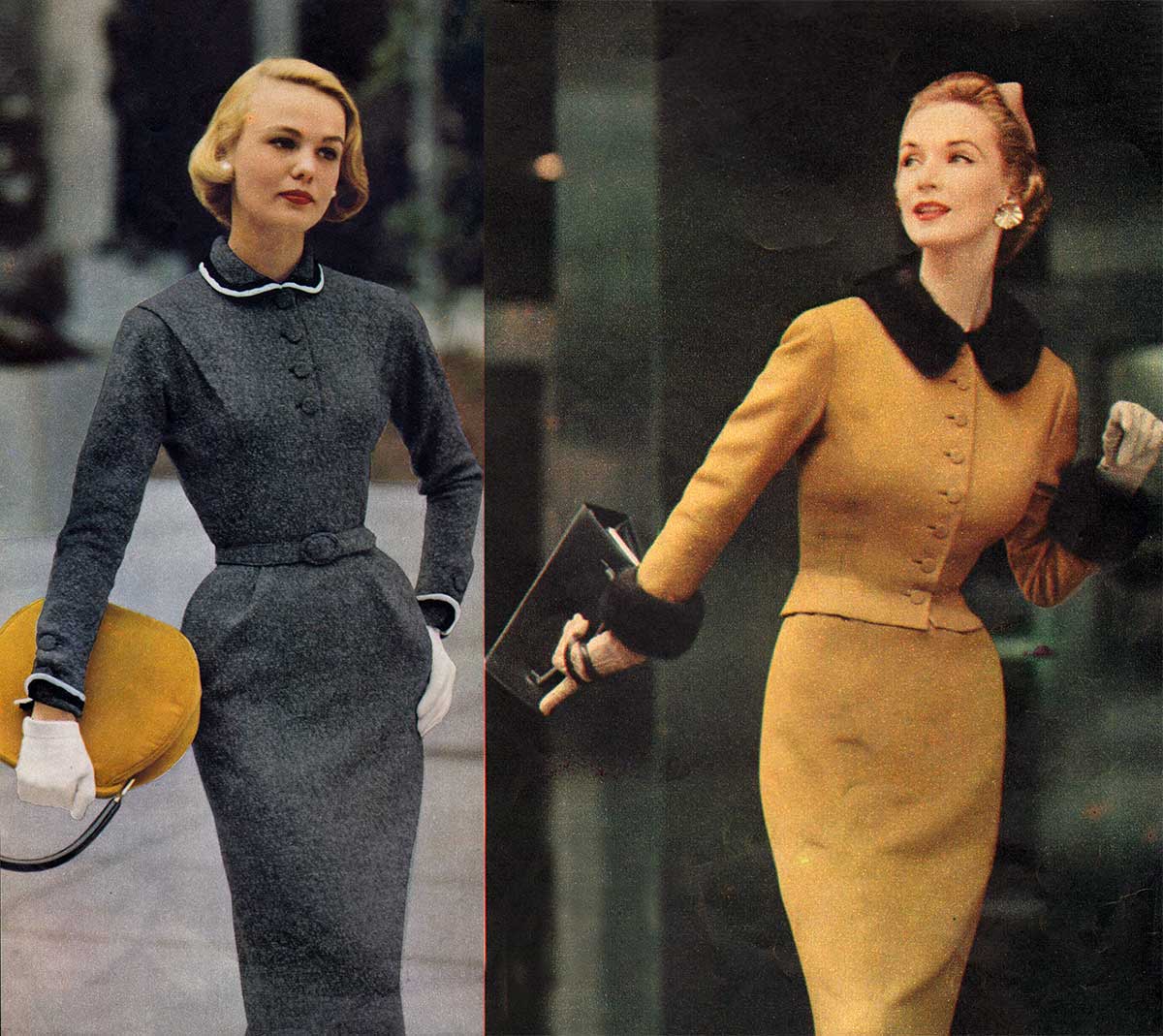 1953 – Fall Tweed Day Suit – Harvey Berin by Karen Stark
Most wearable black and white tweed, tucks to give a look of width at the shoulders, a kick-pleat to make walking easy, braid at collars, cuffs.
1953 – Afternoon and Evening Dress – Adele Simpson
Late-day elegance – fine broadcloth for afternoon and evening – the fitted jacket, mink-collared, covers a brief sleeved scoop-neck short dinner dress.
1953 – Fall Afternoon Dress – Jane Derby
Jane Derby's afternoon dress of silk satin, carnation-embroidered, has a shallow V neck in front, closes in a low V at the back.
1953 – Fall Dinners Dress – Nettie Rosenstein
Back fullness – dramatic variation of the slender line – and double collar give great style to Nettie Rosenstein's short dinner dress of jewel-toned barathea.
That's all !
©Glamourdaze.com 2018