The Art of Georges Léonnec 1920 – 1929 –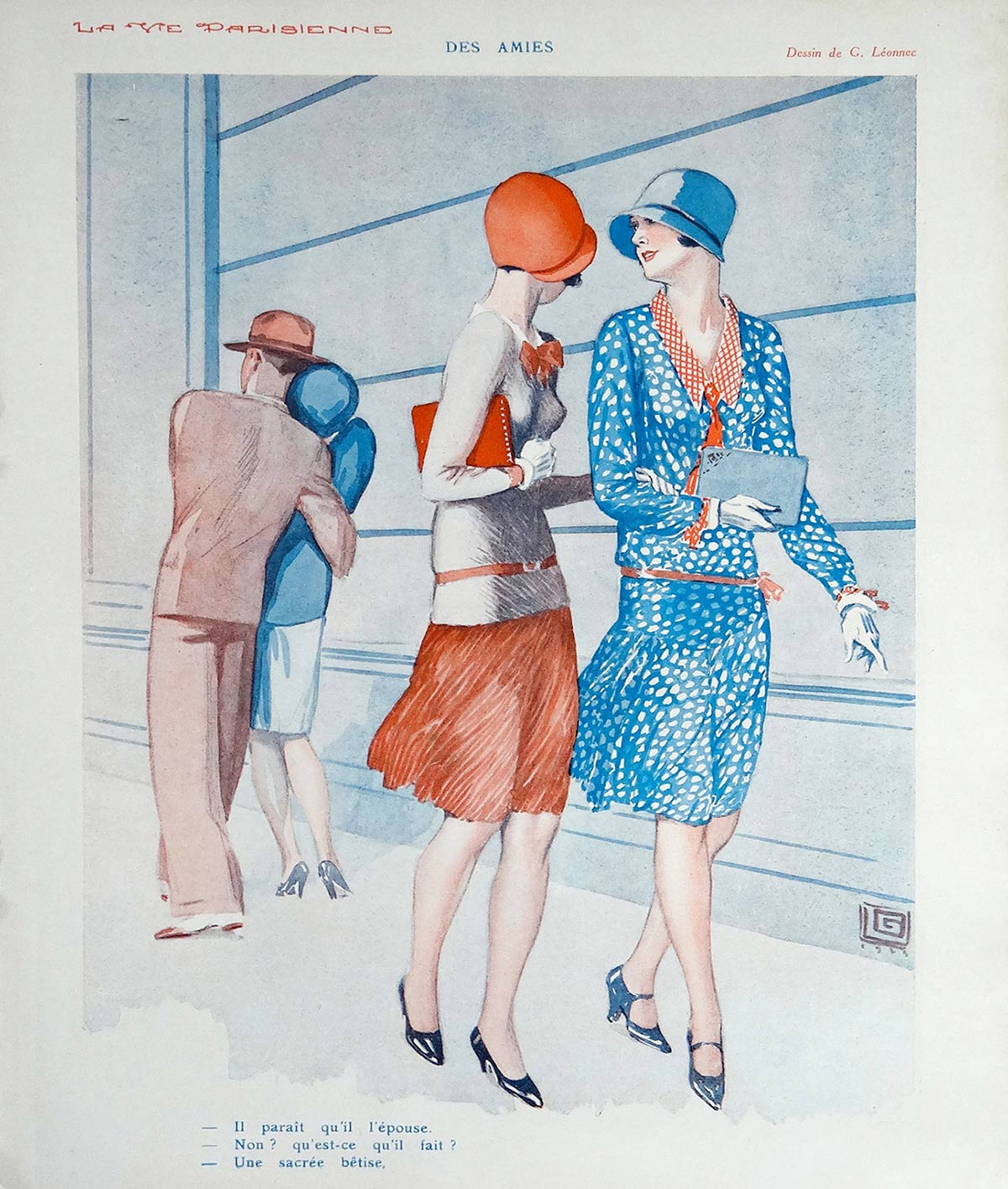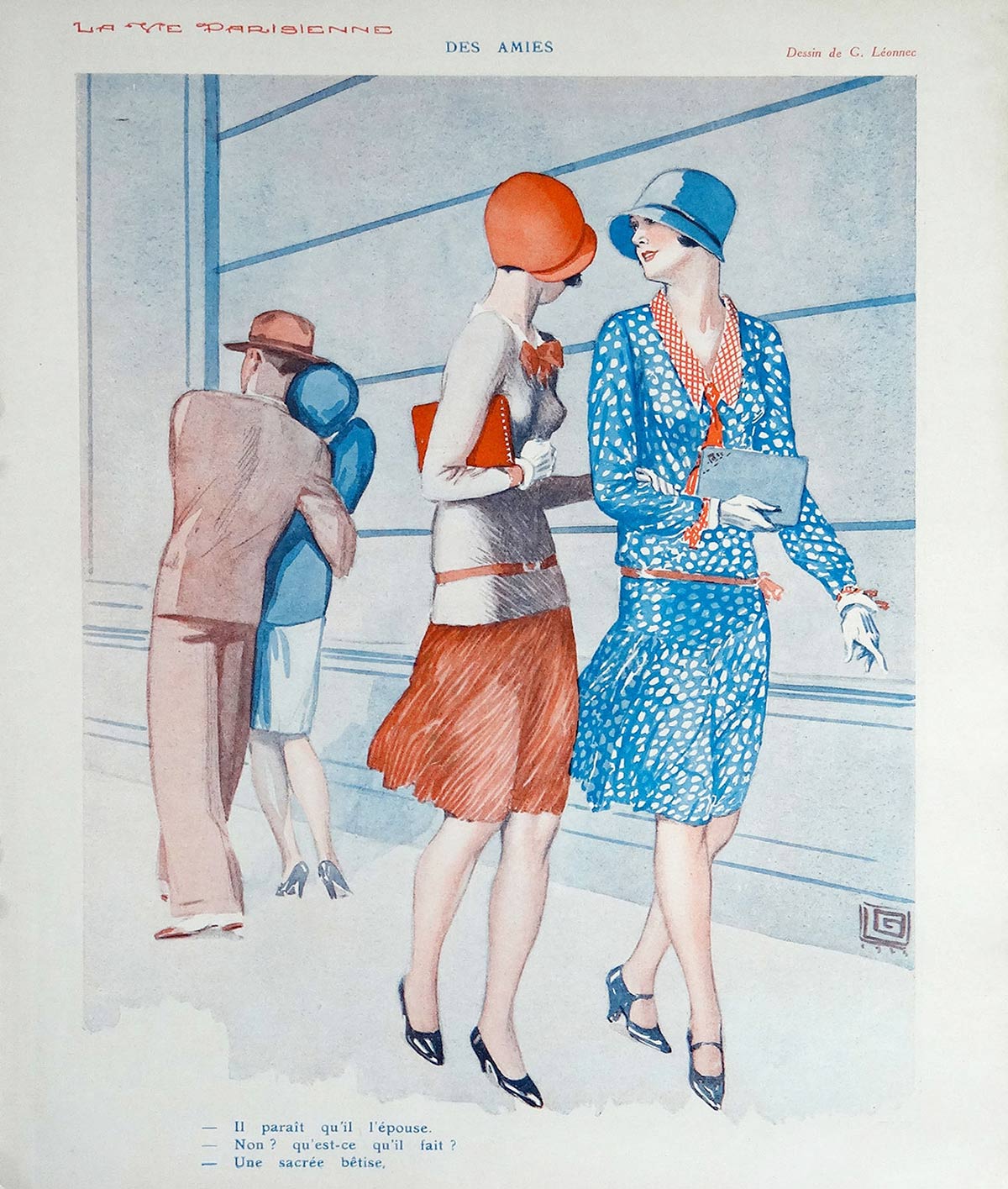 Hollywood actress Mae West was most probably a fan of La Vie Parisienne. Her Art Nouveau inspired makeup, hairstyle and curves set her apart from her contemporary's. She shamelessly echoed the Paris era of the pre 1920s. The risque magazine La Vie Parisienne best epitomized the era of the shameless flapper. Emerging from La Belle Epoch Paris, the traditionally conservative city had been given a new bohemian image thanks to artists like Toulouse Lautrec. The magazine featured the work of some great illustrators such as Chéri Hérouard, Maurice Millière, Georges Pavis and Léo Fontan among others, who went a long way in creating, albeit a little naughtily, the image of the young carefree single woman of 1920s Paris.
In this first feature we look at the work of Georges Léonnec with examples of his cover art from 1919 to 1929. Born in 1881, the son of cartoonist Paul Léonnec, Léonnec was expelled from the School of Brest because of his frequent lampooning of its professors. He began working with his father on various Parisian papers and then studied at the National School of Decorative Arts. In 1907 he began working for La Vie Parisienne, where he quickly became one of their most popular illustrators. He fought in the Great War from 1914 but continued to provide cartoons for various periodicals read by the soldiers. In 1916 he met and married model Hortense Le Rétif, who provided the inspiration for many of his most iconic covers in La Vie Parisienne.
That's all !
©Glamourdaze 2018