Corsets are back for Diors New Look –
Wasp-waists, which began their fashion history 3000 years ago, call for a special garment to keep milady's figure up to date with the New Look from Paris. Once they used torture instruments of wood and whalebone – today we have satin and lace !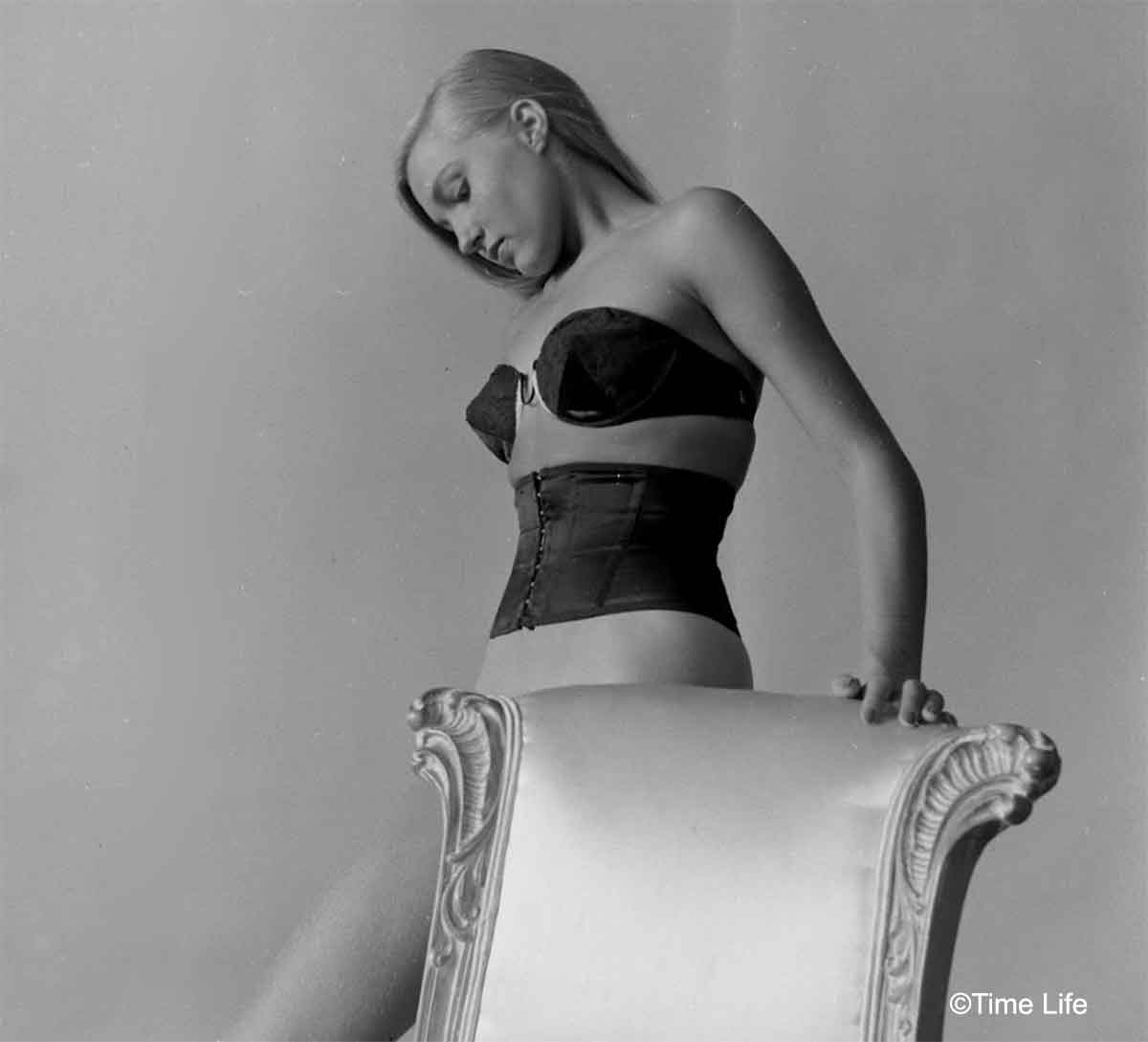 OO-LA-LA! Very saucy – but very chic. The French mademoiselle calls this waist hugger a guepiere or waspie, which adds a matching strapless and wired bra to set off the new line of her evening dress.
Dual purpose model subtracts from waist and adds to the hips. In the 17th century Queen Elizabeth wore a fantastic version of the same thing,called a farthingale.
This waist whittler serves a decorative and practical purpose, it adds the usual machinery for holding up stockings. But pity the poor male who sneaks an arm round an attractive waist to find a barricade of spring steel bones and elastic.
Outdoor girls don't take to tight lacing and waist pinchers for everyday wear, like Mlle Parisienne, but slender belts which decrease the waist and let the hips bulge unrestrained are sought for dress-up occasions.
That's all !
©Glamourdaze 2018
Images by Nina Leen Time Life