4 looks, 1 Decade: The 60's –
By Robyn Ashley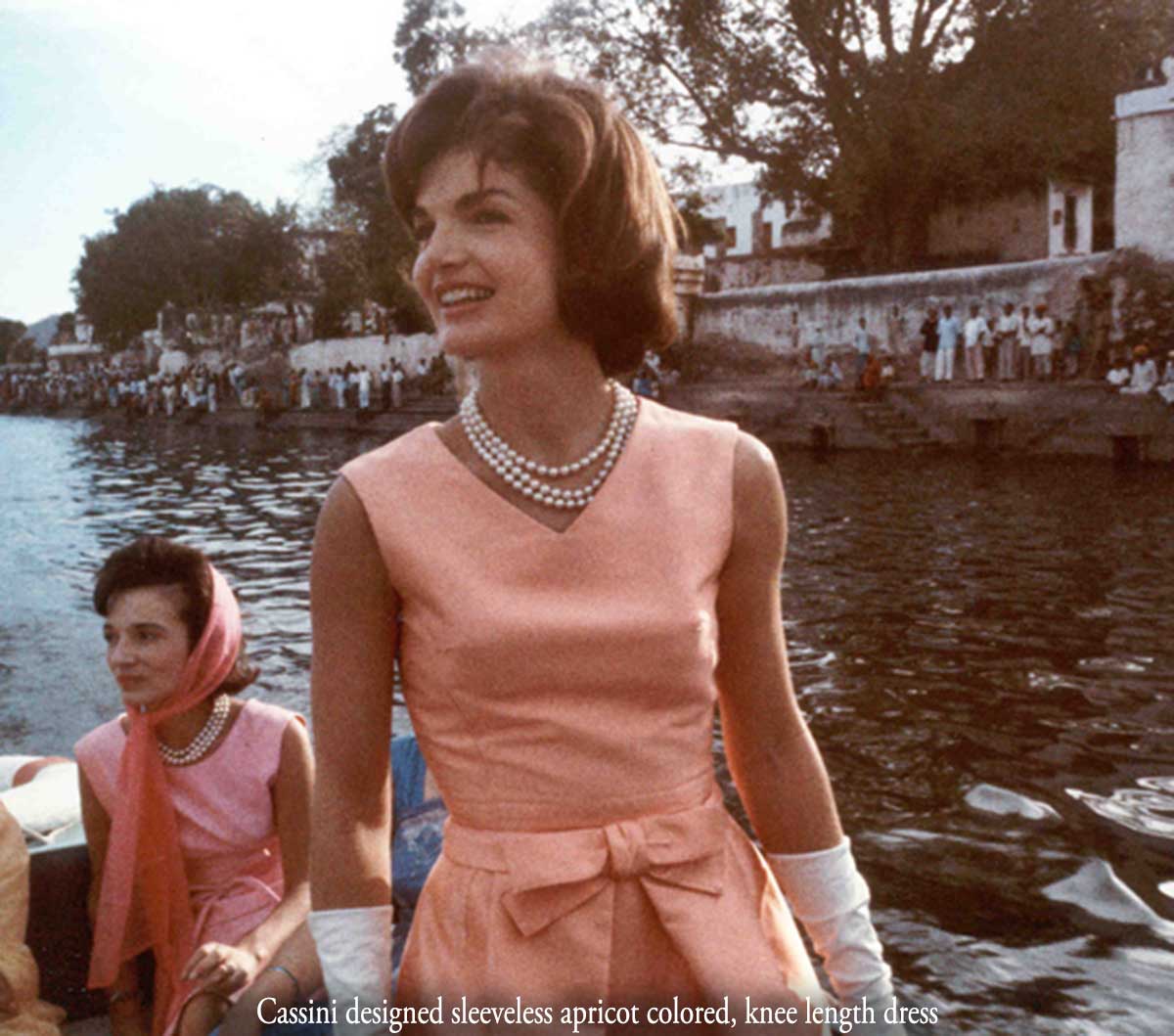 Mod, rocker, hippy, beatnik, Hollywood glam – it's impossible to define 1960s fashion through one style. In a decade of drastic and innovative developments in science and technology, a sartorial revolution was also stirring in the fashion world. London stamped its reputation as a cultural capital during this time, influencing global trends in music, art, film and – most importantly – fashion. British designer Mary Quant stunned the world with her 'invention' of the mini skirt, reflecting the new-found freedom women were embracing.
Like the styles of the decade, the accessory trends of the 1960s varied greatly: ranging from the elegant, matching adornments worn by Jackie O, to the striking, oversized pieces swarming the lithe frame of Edie Sedgwick.
Sixties style continues to be emulated today by high-end designers and high-street stores alike, though undoubtedly the best finds are originals from vintage shops, dealers and auctions. Here are four of our favourite accessory looks from Barnebys to transport you back to the swinging sixties:
Snake Charmer
Animal prints and skins were one of the key trends to emerge from the 1960s, with leopard print coats, crocodile bags and snakeskin shoes being some of the most iconic looks of the decade. The interest in exotic animals seeped into jewellery fashion, as seen in a 1964 issue of Life magazine (left above). These matching Trifari wrap bracelets (right above) are embellished with vibrant red and green stones, and finished with finely-worked textures scales on the head and tail. Continue the theme with Kenneth Lane's jaguar head evening bag (middle above), featuring a white sharkskin exterior, leather trimming and a beaded gold corded handle.
Gold Finger
Precious metals, such as gold – although still extremely popular at this time – faced competition from bold creations fashioned from cheaper, man made materials. These products were more accessible, affordable and exciting amongst youth culture, introducing new designs that had not been created before. The gap between the designs of fine and costume jewellery soon began to close; one popular style, the oversized hoop earring, became available in almost every material and colour, from 18 carat gold to orange Bakelite. In the 1960s, Chanel sold these large gilded hoop earrings, marked with the iconic interlocking 'C's. Pair with a structured lucite Wilardy bag in this delicious caramel-swirl colour.
Baroque 'n' Roll
Already by the 1960s, silk scarves had been produced by the leading fashion houses for many years, with Hermès producing its first scarf in 1937. The scarf continued to be a staple of women's wardrobes during the sixties and a firm favourite amongst celebrity fashionistas. Rather than simply being an accessory to tie around the neck, the latest fashion was to wear the scarf around the head with every outfit from bikinis to skirt suits. Fragments of elaborate patterns teased onlookers, as demonstrated by the August cover of Vogue from 1963 (left). This baroque-style Hermès scarf from the late 60s creates a sense of grandeur in rich blue and luxurious gold colouring – perfect with some matching twisted rope earrings from French jeweller Mellerio Paris.
Pearly Queen
The rejection of traditional jewellery for modern designs of brightly-coloured beads and plastics subsided by the end of the 1960s, with precious metals and gems once again becoming popular. Around this time, British actor Richard Burton gifted the La Peregrina Pearl of Queen Mary to his then-wife, Elizabeth Taylor (left); in recent years, the pearl sold for an eye-watering $11 million. Elizabeth Taylor, Jackie O and Audrey Hepburn were some of the many famous fans of multiple strand pearls, like these South Sea pearl necklaces with white gold and diamonds clasps. Channel the simple and effortless glamour of Hollywood's starlets by accompanying your pearls with a chic French black satin evening bag.
Barnebys is the largest search service for art, antiques and collectables, with around half a million unique items from over 1,600 auction houses and dealers around the world.
That's all !
©Glamourdaze 2017