A beautifully illustrated and lovingly restored e-publication of an original 1920's makeup guide for women in 1925, this little book is filled to the brim with advice for young ladies in an era when women first began to experience the true feeling of liberation, and of their own feminine power.
Download beautifully restored 1920's makeup guides direct to your device. Genuine beauty advice from a time machine flapper
Authored by 1920s socialite Marjorie Oelrichs – not only is it a pure delight to browse for any vintage beauty or make-up enthusiast and those searching for authentic advice on vintage 1920s make-up looks, but it is also an important historical record of beauty modes and feminine ideals of that era. In it you'll learn some of the following important beauty points on eyes, lips, hair, face and lots more: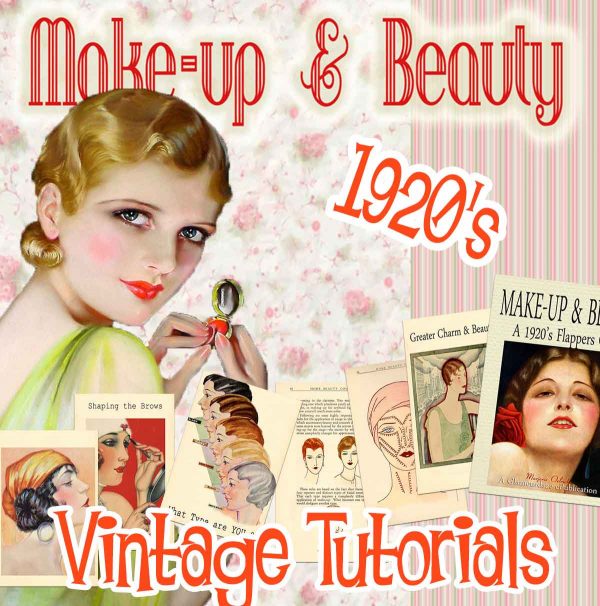 What beauty type are you?
Making your arms and hands beautiful
Right make-up for your color type
Corrective make-up techniques
How to care for and dress your 1920s hair.
The 1920s philosophy of beauty.
1920s eye makeup
and so much more!
Any self respecting Flapper would want this book !
Treat yourself or a flapper friend to this little treasure box of female wisdom from the glorious age
of the 1920s.
You can also get the Vintage Make-up Guide Bundle, which includes all 1920's,1930's, 1940s and 1950's guides. A real bargain!
More posts on the way about our other fabulous vintage make-up guides from Glamourdaze.