Shop Vintage 1940s Ladies Shoes  –
If you're one of those ladies who is busy rummaging in charity stores for that perfect pair of vintage style shoes, then it's time to stop.
Why not pick up a perfect pair of high quality reproduction 1940s era slingback shoes , pumps or sandals ! But where can I find them you gasp? Well, before we tell you, why not drool over these stunning archive images of ladies shoes from the Swedish Nordic Museum,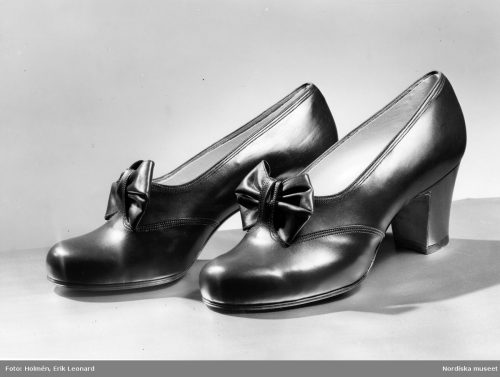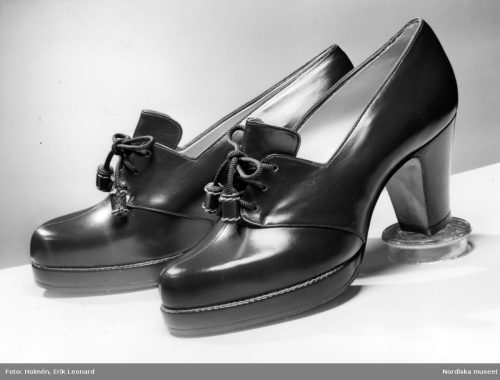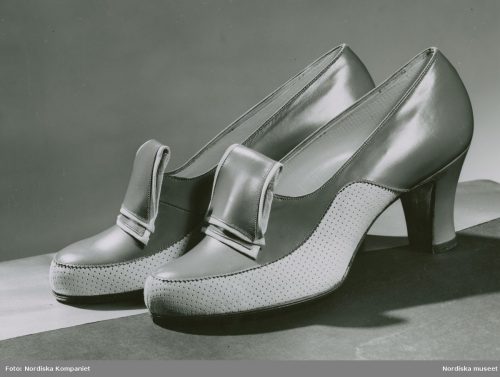 Vintage Inspired Shoes – Royal Vintage
Ok, now that those got your mouth watering, here's where you can go find the genuine article. Whether you're a flapper, a 1930s Hollywood starlet or a 1940s pinup Queen, Royal Vintage Shoes is your one stop store.
Royal Vintage Shoes is possibly one of the only sources available today of beautifully recreated shoe designs from the 1920s, 1930s, and 1940s which not only look stunningly authentic and worn in, but because of their luxurious materials feel instantly wearable.
They'll capture your heart !
We've picked four of our personal favorites to feature here. Below left: Dolores 1940s Slingback Shoes in Green. Left: Classic Marilyn 1940s Pumps by Royal Vintage. Your legs will look elegant but your feet will be so comfortable.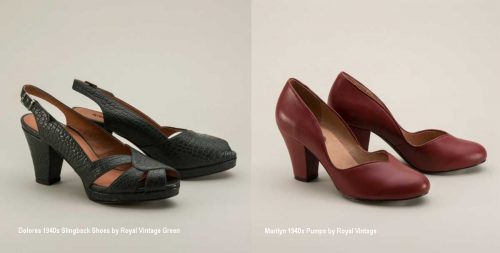 Below left there's the 1940s Gatsby Two-Tone T-Strap shoes in Black-White or Red and White. Right: Rita 1940s Cutout Platform Slingbacks.
Now back to the Nordic Museum of 1940s shoe styles for some more mouth watering. !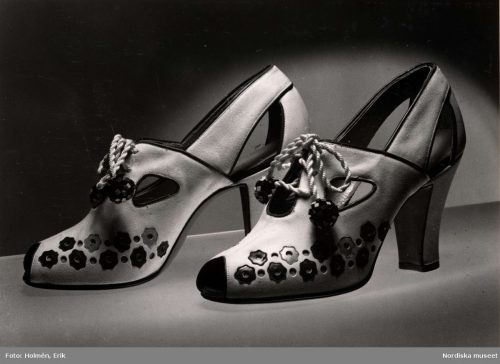 That's all !
©Glamourdaze.com
All archive images courtesy of the Nordic Museum