A look at the life of a 1950s Photo journalist –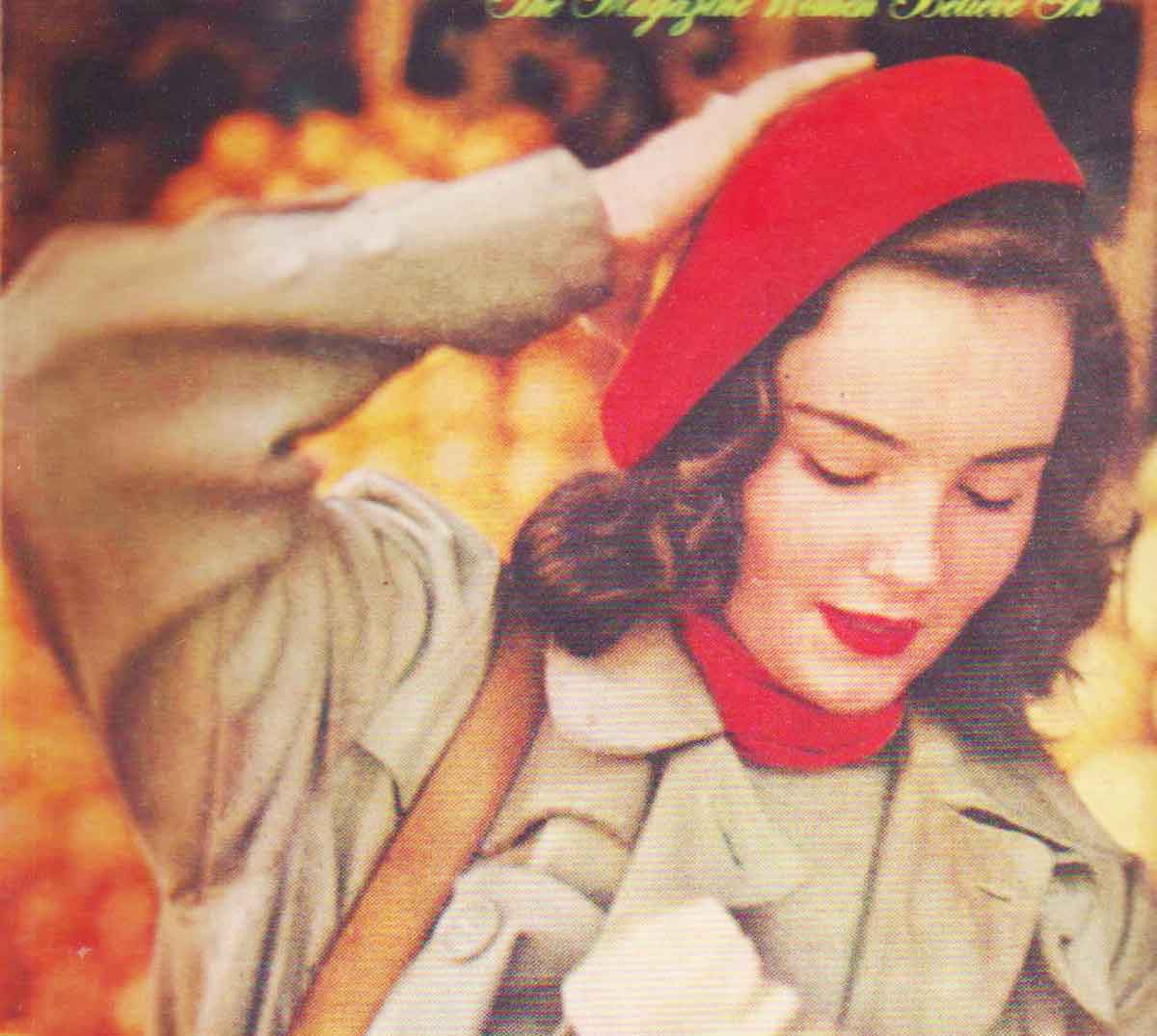 Photographer Ruth Orkin directed a little remembered docu drama in 1956 called Lovers and Lollipops. It inspired director Todd Haynes to make the Oscar winning film Carol. A prominent member of New York's Photo League, Orkin was a pioneer in street photography. Glamourdaze takes a look at her work.

Ruth Orkin, daughter of silent film actress Mary Ruby, started her photo journalist career in 1939 when she took on a staggering bicycle trip from LA to New York to see the Worlds Fair. She documented her entire journey. Having recognised New York as the hub for photographers, she settled there, earning a living as a freelance photo journalist.

Her cover photo for Ladies Home Journal in 1950 of a New York City housewife named Geraldine Dent, taken at a fruit and vegetable stand finally made her famous.
Picture Editor of The Ladies' Home Journal – John G. Morris.
"I proposed a series of covers which would feature women who had never modelled. Most of the photos we received were imitations of precisely the kinds of covers we wanted to get away from, however photographer Ruth Orkin, came through with a set of 35-mm transparencies of a New York City housewife named Geraldine Dent. We used it for the March 1950 issue, and it sold out—in fact, the Journal's circulation hit an all-time high. I think it was the first time a 35-mm color slide was used on the cover of one of the "slicks."

The following year Orkin would photograph a series of iconic photographs in Italy. Model Ninalee Craig ( or Jinx Allen as she called herself) quit her New York job and went touring 'alone' in Europe. A highly unusual thing for any single girl to do at that time.


Following a Life magazine assignment Ruth Orkin met Craig at the hotel where they were both staying in Florence for $1 a day, and the two became firm friends.

Orkin began photographing Craig as they both toured Florence taking images of her shopping flirting with men in cafes and so on.The most iconic snap was "American Girl in Italy." Though it caused a stir for its supposed objectivity of women, it was in fact a set up after several hour of silliness.

In 1953, Orkin co-directed Little Fugitive with her boyfriend and future husband, photographer  Morris Engel .
followed in 1956 by Lovers and Lollipops. Both films were shot in docu drama style with a hand-held 35 millimeter camera. ( sound later dubbed on). These movies were highly influential to later directors like François Truffaut, and Martin Scorsese .

Ruth Orkins career continued till her death in 1985.
See and read more on this fascinating woman at the Ruth Orkin Archive, curated by her daughter Mary Engel.
You can purchase highly prized photos printed from Orkins original negatives!
That's all !
©Glamourdaze 2016