1930s Tips to guard your skin against the elements –
"O Wind, if winter comes, can Spring be far behind?"
I suppose that Shelley, being a poet and romantic, could visualize budding blossoms, even while still facing the cold blasts of winter.
But us ordinary mortals find it harder.
Now that the biting cold and blustering wind is upon us, we look in the mirrors and become alarmed at the chapped lips, red nose, and generally weather beaten face staring back at us.
Fall calls for patching up the ruins of summer. Winter, with its sharp winds and sleety days, is for certain skins probably the worst time of the year.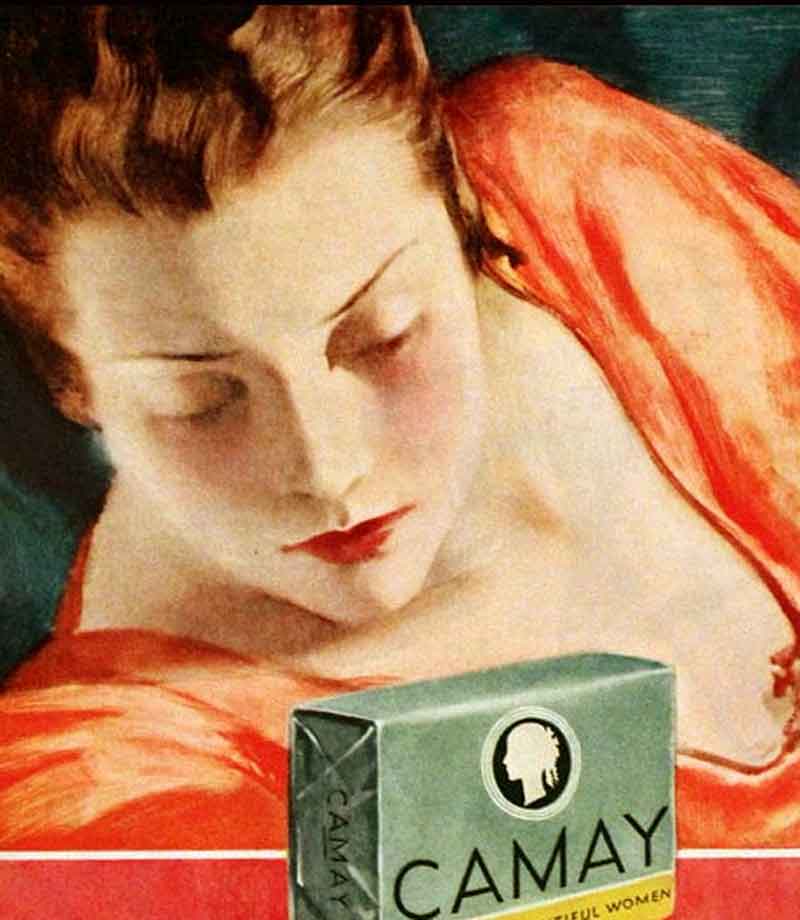 The trend this winter is toward lubricating soaps like Camay and creams from brands like Dorothy Gray. They nourish as well as cleanse skin, both prior and after make-up application.
While this writer recommends Mothers tip of a daily glass of water and carrots – there are four things a girl needs if she wants a fine-textured skin, without a trace of the lines that too much biting wind can trace on her face – a cake of complexion soap, a jar of cleansing cream, a jar of nourishing cream, and a bottle of skin tonic.
At night, wash off all your make up with lubricating soap.
I recommend Palmolive soap, but any soap with some moisturiser will suffice. Then follow with cleanser and nourishing cream.
In the morning, before applying moisturiser, apply a mild skin tonic to tighten the pores. Then apply a thin film of cream and dust over with powder.
You can now apply your make-up
You're ready to face another day of winter !
That's all!
©Glamourdaze 2015
Picture Play 1932
Download direct to your phone, tablet or desktop – beautifully restored original 1930s make-up guides.