Besame Lipsticks – Glamorous Lips in Classic Colors.
Step in to spring girls with some daring lipstick colors from Besame Cosmetics Besame's delectable 1940's style  lipsticks are for the true vintage girl. Enriched with vitamins – including green tea, your lips will thank you daily for it.Here's  a quick peek at the palettes now available.
Bésame Red – True Red, cool base, not warm. Like a navy red, bright and vibrant.
Carmine – Orange red color, changes depending on skin tone. Semi-matte, vibrant, more neutral orange, not too yellow. A red-orange that is very becoming on warm and olive skin-tones.
Cherry Red – Deep rich dark cherry shade. Can be worn as a stain, gives a nice rose color. Cool deep ripe cherry color very flattering to medium and olive skin tones.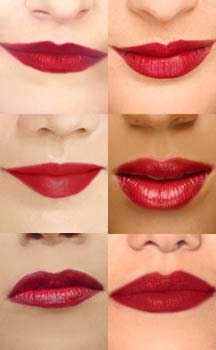 Merlot – Brown red color, semi-matte. Great neutral red for daily wear. Subdued brick red.
Chocolate Kiss – Milk chocolate brown. Great neutral, good on light skin, redheads and medium skin. Semi-matte finish.
Portrait Pink – Light baby pink. Very pale pink, good on light skin tones. No shimmer, opaque, soft pastel shade.
Dusty Rose – A natural rose shade, neutral, great for everyday use. Best on lighter to medium skin tones.
Red Hot Red – Bright and bold, a bit warmer than Besame red, and Marilyn's favorite.
Red Velvet – Deep, rich red flattering on most skin tones. Great for office wear or everyday red, neutral and not too bright.