AI restored snowball fight in the 1920s brought to life by AO neural networks. Filmed in 1929 in Lake Placid, New York state.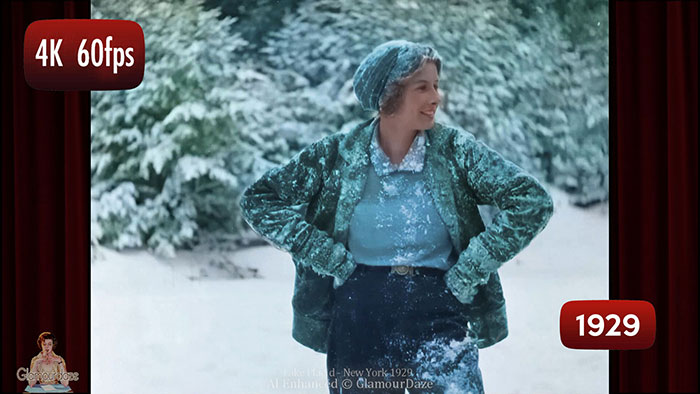 Time travel back to 1929 for some friendly snow frolics in Lake Placid New York State. AI restored, upscaled and colorized to 4K 60fps clarity with sound. A group of young 'society' friends lark about in the thick New York winter snows of of beautiful Lake Placid.
Watch AI Enhanced Snow Fight 1929
With thanks to the Moving Image Research Collections. University of South Carolina.
Filmed on December 31, 1928.
Society snowball fight–outtakes. (Fox Movietone News Story 4-819.) Fox Movietone News Collection.
That's all ! © Glamourdaze