Time travel back to 1948 for a vintage Christmas experience. Snow covered hills, a log cabin and a family decorating a Christmas tree.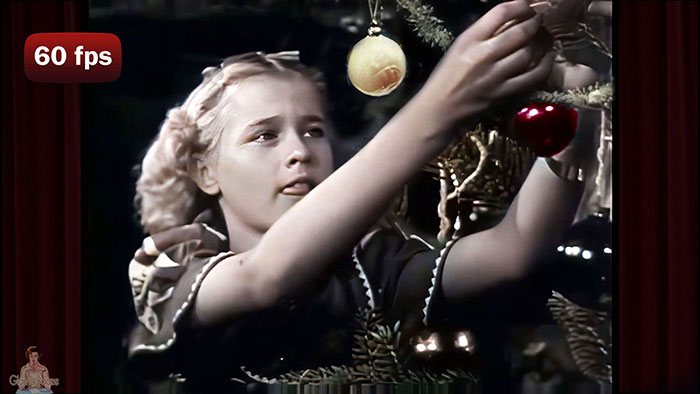 AI Enhanced Christmas Film from the 1940s
Filmed in 1948 this is an ai enhanced edit from a 1948 film short called A Christmas Rhapsody. A lovely snowy scene in the mountains, and a family decorating their Christmas tree in their snow covered log cabin. You'll not find anything more festive than this old Christmas movie.
AI enhanced by Glamour Daze
Original footage
A Christmas Rhapsody 1948
Encyclopedia Britannica Films 1948
Archival footage supplied by Internet Archive (at archive.org) in association with Prelinger Archives.
Encyclopædia Britannica Films was the top producer and distributor of educational 16 mm films in the 1940s and 1950s. Similar to Jam Handy and Coronet Films, their films can still be found in college libraries across America.
That's all ! © GlamourDaze