Mesmerizing AI Enhanced street style in the 1930's. Using AI upscaling, to 4k and 60 fps. A rare time capsule, now with added life and sound.
AI upscaling – Street styles in 1938
Filmed in 1938/39 by Ivan Besse, who ran the local cinema in Britton, South Dakota.
I love the way they break out in smiles when they realize they are on camera. Their willingness to be filmed by the well known Mr Besse, represents a very different and less suspicious era. Long before smartphones or the internet, to be in a 'moving picture, was still a novelty.
It's a lovely glimpse of the street style of ordinary women during the pre war years.
The original footage was preserved at the Prelinger Archive in 2001, and we published an edit here ten years ago in 2010. We first published an edit ( of the women) on our YouTube channel back in 2010.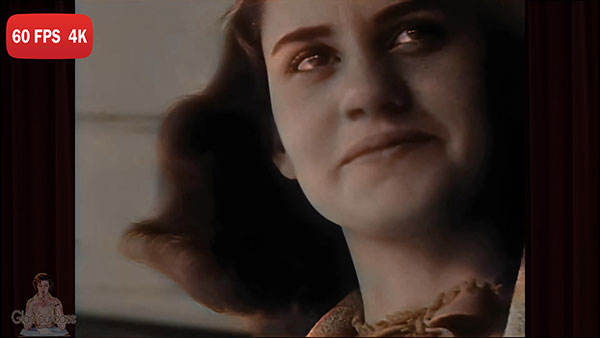 AI Upscaling Deep learning process
Frame interpolation – from 24fps to 60fps, using Dain, a deep learning AI process.
Upscaled from 480p to 4K resolution using Topaz Gigapixel.
Colorized using Deoldify, an open source Colab application.
New ambient soundtrack created.
That's all ! © GlamourDaze