Wig hairstyles chosen by actress Leslie Uggams for her 1960's beauty book Leslie is best known for her starring role as Kizzy in Roots.
I've already mentioned how much I enjoy experimenting with new hairstyles. Whether it's my own hair or one of my wigs.
I like smooth, casual styles and formal updos. I like them equally as much, and which one I wear depends on my mood and the moment.
When I'm at home or going to an informal party, I wear my hair down with full bangs and smoothly turned under at the ends. For a special TV performance when I wear a long gown, my stylist usually creates a beautiful updo – large curls piled high on my head and long airy bangs.
Wig Hairstyles popular in the 1960's
When I wear an evening dress, my stylist usually creates an updo like this one below.
This short auburn wig below, is a lifesaver when I don't have time for a trip to the salon.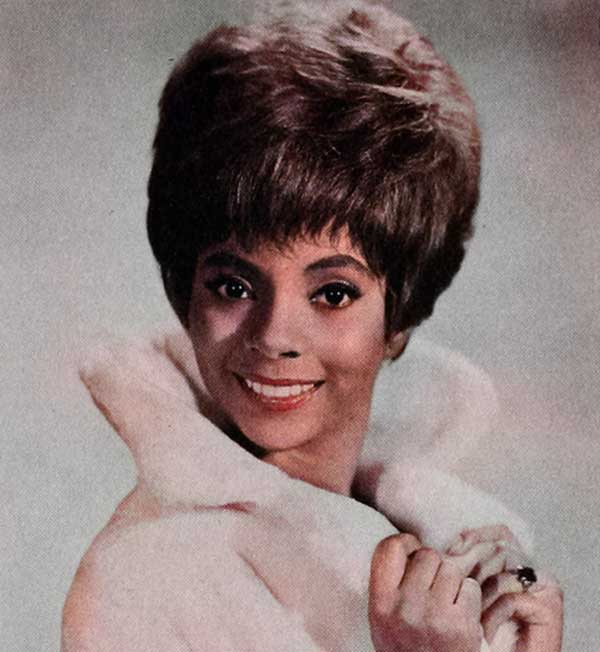 When I tire of bangs, my stylist sweeps them back from my forehead and fashions a band of my own hair to keep them in place.
You can work through all sorts of witchery through strategic styling and effective hair care. Skillful use of cosmetics helps in the transformation, too, for there has always been a magic connected with makeup and the power it holds. A wise girl uses it to enhance, rather than detract from her young natural beauty.
That's all ! © Glamourdaze
Leslie Uggams 1960's beauty book can be borrowed at Archive.org.