Singin' in the Rain remains not only a masterpiece of cinema, but is an unmatched tribute to 1920's flapper style. Costumes designed by Walter Plunkett.
Singin' and Dancing in the Rain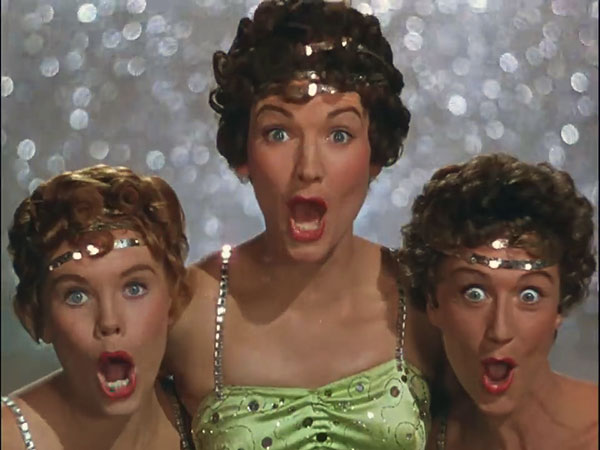 As one who loathes musicals, I have to admit to having a special place in my heart for this masterpiece of cinema.
I defy anyone not to be knocked sideways by its sheer life affirming energy. Flawless in every detail, Singin' in the Rain features the cream of Hollywood musical and dancing talent in 1952. With a razor sharp script from Betty Comden and Adolph Green, and iconic re-imagining of classic songs, the film hilariously recounts Hollywood's uncomfortable transition from silent films to 'talkies'.
With truly unmatched choreography and dancing. Singin' in the Rain remains a classic and a must see movie before you die.
Beautiful Girl – The 1920's Fashion Show
The tongue in cheek take on a 1920's fashion wardrobe from Singin in the Rain. To be taken with a pinch of salt of course. Costume Designer: Walter Plunkett.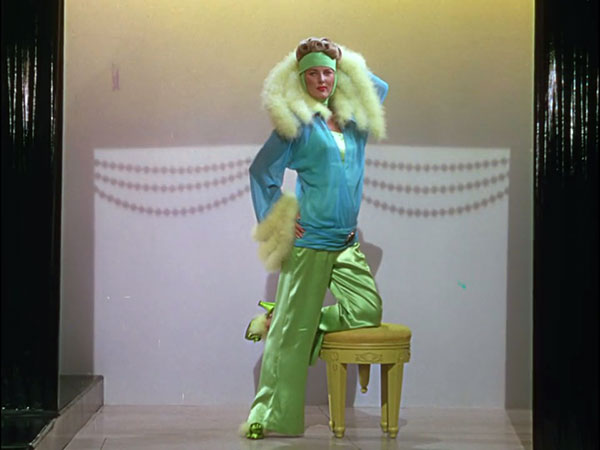 Not withstanding the rest of the films colorful take on 1920's fashion, this 8 minute long sequence ending with the 1920's fashion show is a feast for the eyes. A tribute to the Busby Berkeley style production numbers so popular in the early 1930's. Over the top and a delight to watch for it's outrageous Technicolor style and 1950's inspired bubble gum pop.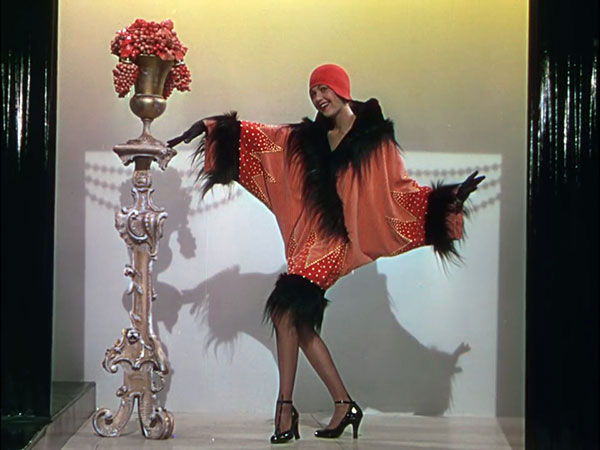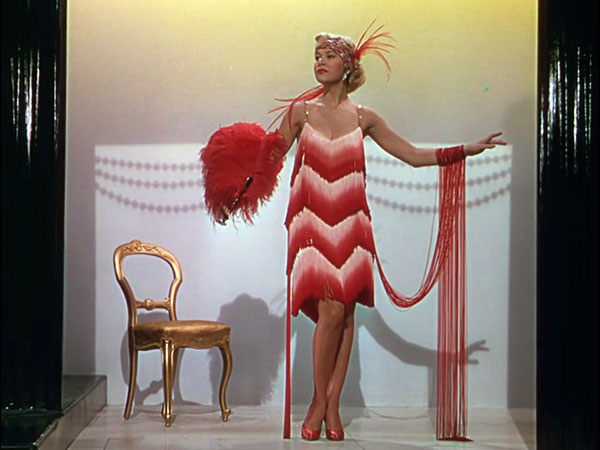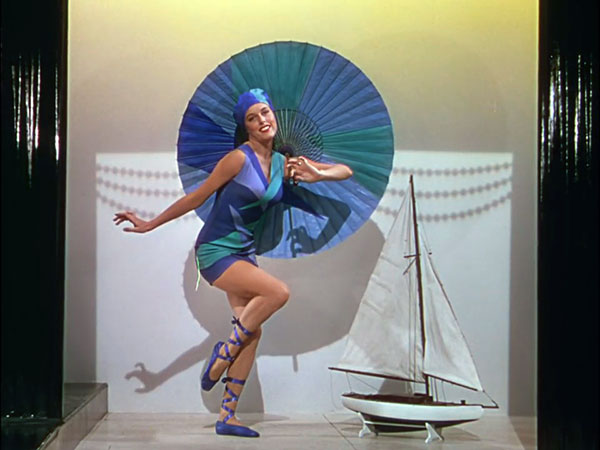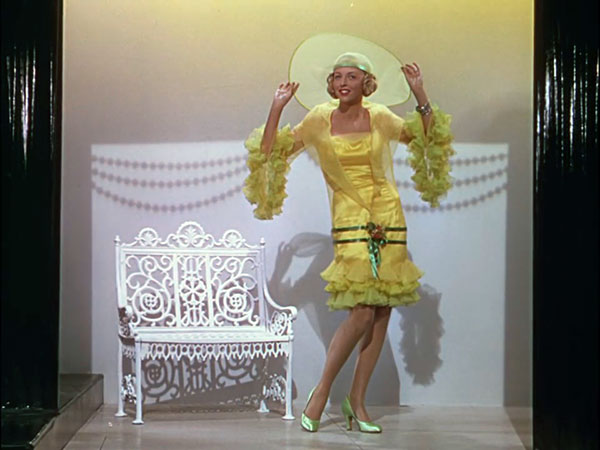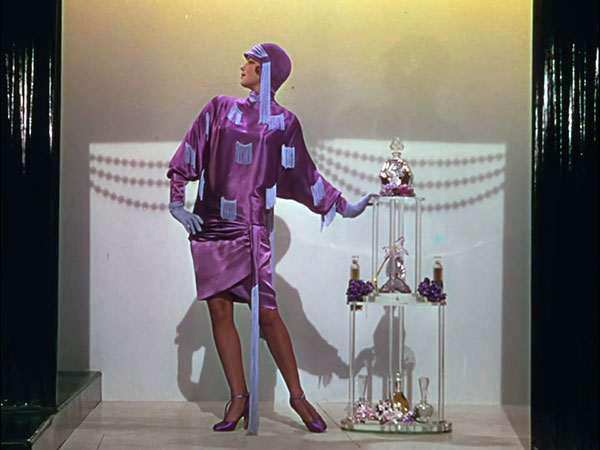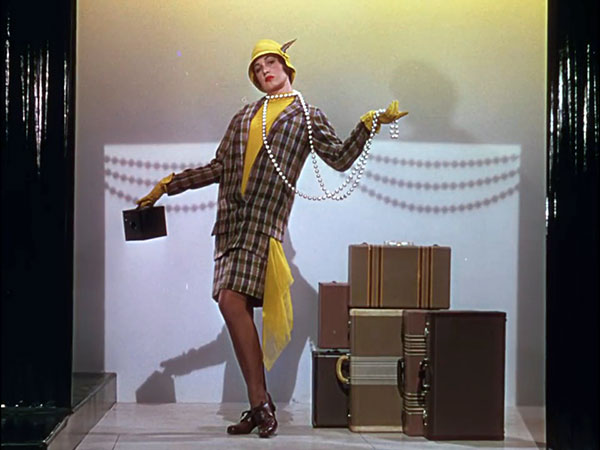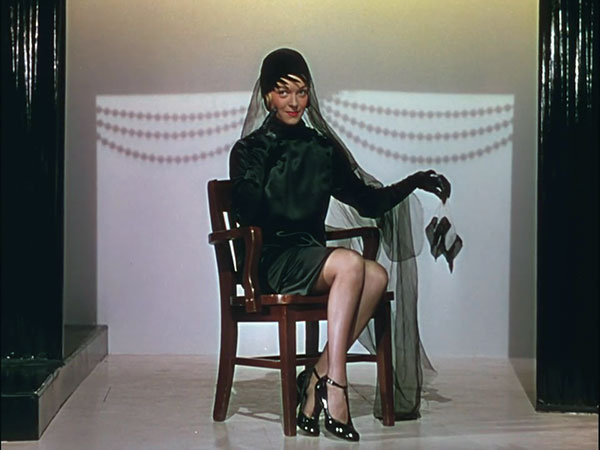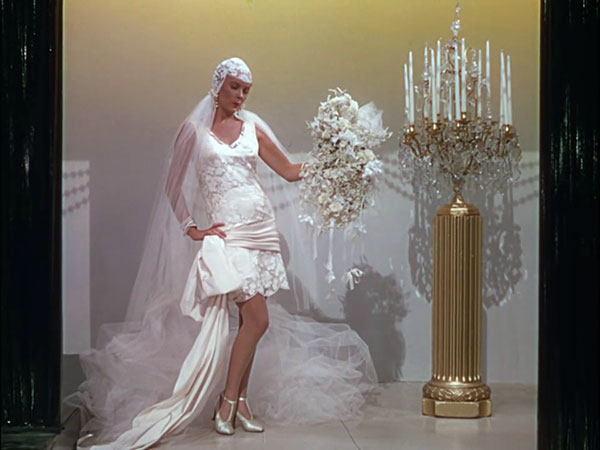 1920's Flapper Style Highlights
Other notable fashion highlights of Singin' in the Rain include the opening movie premiere sequence at Grauman's Chinese Theatre, where a variety of eye popping outfits step out of black limos.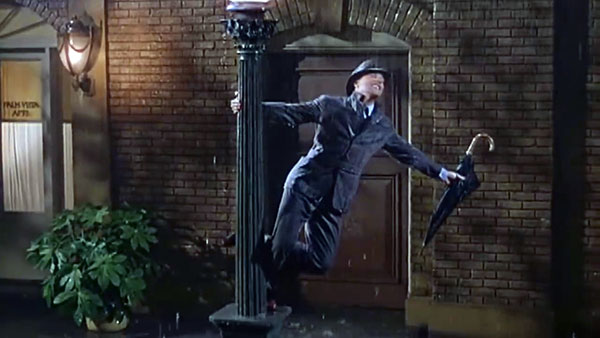 Debbie Reynolds Ziegfeld Follies outfit : All I Do is Dream of You. Gene Kelly's rain dancing suit : Singin' in the Rain song, Debbie Reynolds cute blue grey drop waist dress with Art Deco zigzag design, pleated skirt to the knee and matching shoes : Good Morning song. Cyd Charisse's various mouth watering gowns : Broadway Melody song.
That's all !
©Glamourdaze