Learn this easy 1940's hairstyle trick by Tia Semer, with just  a comb, some bobby pins, a hair brush, side combs and hairspray.
When you think of 1940's hairstyles, we conjure images of complicated vintage waves, victory rolls, pompadours, pin curls, bangs, up-dos, and up-do with bangs. Add to that the myriad of hair accessories like snoods, braids, ribbons, bows, turbans and scarves.
A simple 1940's hairstyle trick in just minutes
A quick and easy 1940's hairstyle trick you can do from Tia Semer of Glamour Daze.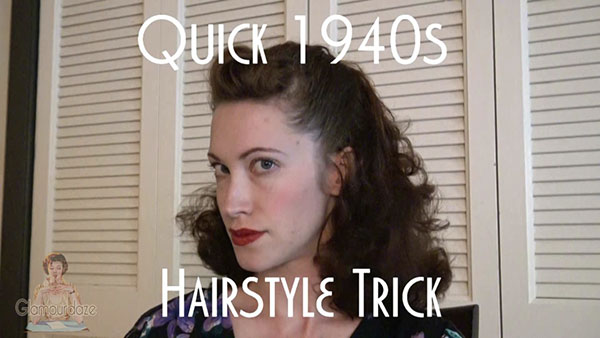 What you'll need: Bobby pins, a comb, a brush, side combs and hairspray.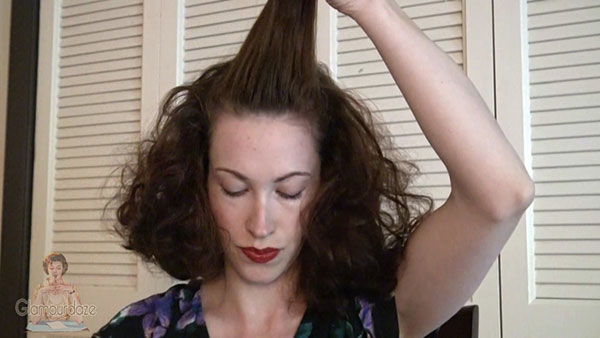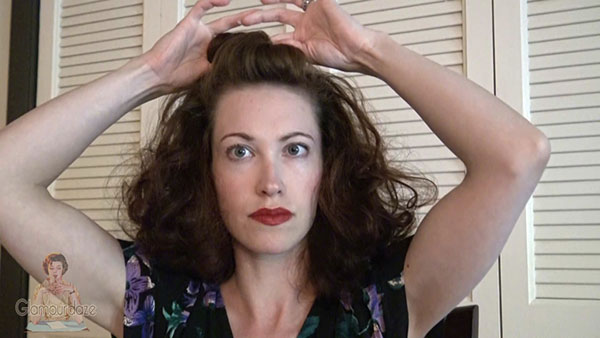 That's all !
©Glamour Daze
Pin Curls and Victory Rolls – How to do 1940's Hairstyles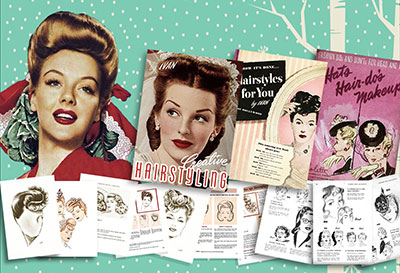 Vintage 1940's hairstyle tutorial books. Direct to your device.
Learn the classic pinup hair secrets of the 1940's and the 1950's as actually followed by women of that era. How to do pin curls, victory rolls, hair bangs, bumper bangs, pompadours, hair waves, bobby pin hairstyles, hair parts, and the little known middy haircut, which formed the basis of many 1940's hairstyles for short and long hair.
If you're looking for the perfect vintage hairstyle for your wedding, these books are for you. If you love rockabilly hair, these books are for you. By top Hollywood hairstylists like Ivan Anderson.