In 1942, the outdoor girl dressed good and warm
Winter underwear in 1942. The silhouette for 1940s foundation wear is breathing room for waistlines, beautiful, uplifted bosoms and a return to the straight and narrow for hips.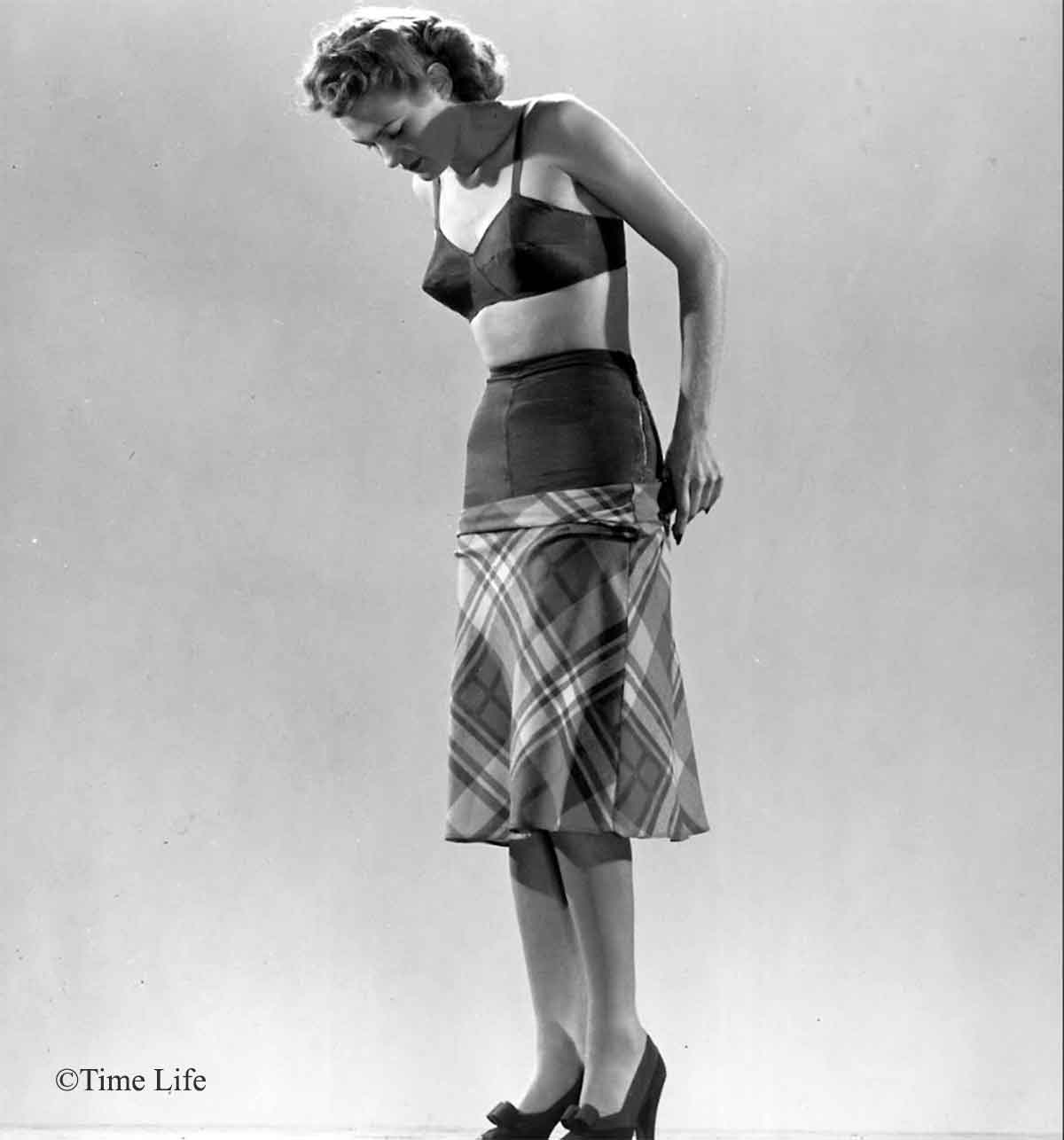 Life Magazine in 1942 reports on ladies underwear for the 'sports girl'. Photographs by Gjon Mili
The female hothouse plant, that frail vessel of womanhood that existed a generation or two ago, has completely disappeared.
Today women hold slalom prizes and are acknowledged to be the finest skaters. They go outdoors well dressed, and warmly dressed.
On the shelves of department stores and specialty shops appear such undergarment nifties as flannel-lined brassieres and girdles. head to toe skirts and drawers.
The girl in our featured photograph ( above) is taking no chances. For instance, she's chosen matching flannel- lined bra and girdle for extra warmth in the winter chill, worn under an all wool skirt.
Perfect insulation with knitted cotton one piece vest and drawers.
This girl chooses this flannel lined girdle. A best seller this year. They ward off chill in winter workouts.
Two piece skating outfit washes easily, dries quickly and needs no pressing. The underwear is breeze proof and made of wool and Nylon.
No bulk, no sag or droop to these ankle length tights. ( note – this is quite an early reference to the term 'tights' for women's leg wear!)
They may be worn over ordinary hosiery for street and taken off indoors. Red is popular among skiers.
That's all !
©Glamourdaze 2019