Inside Story of  a Costume Designer –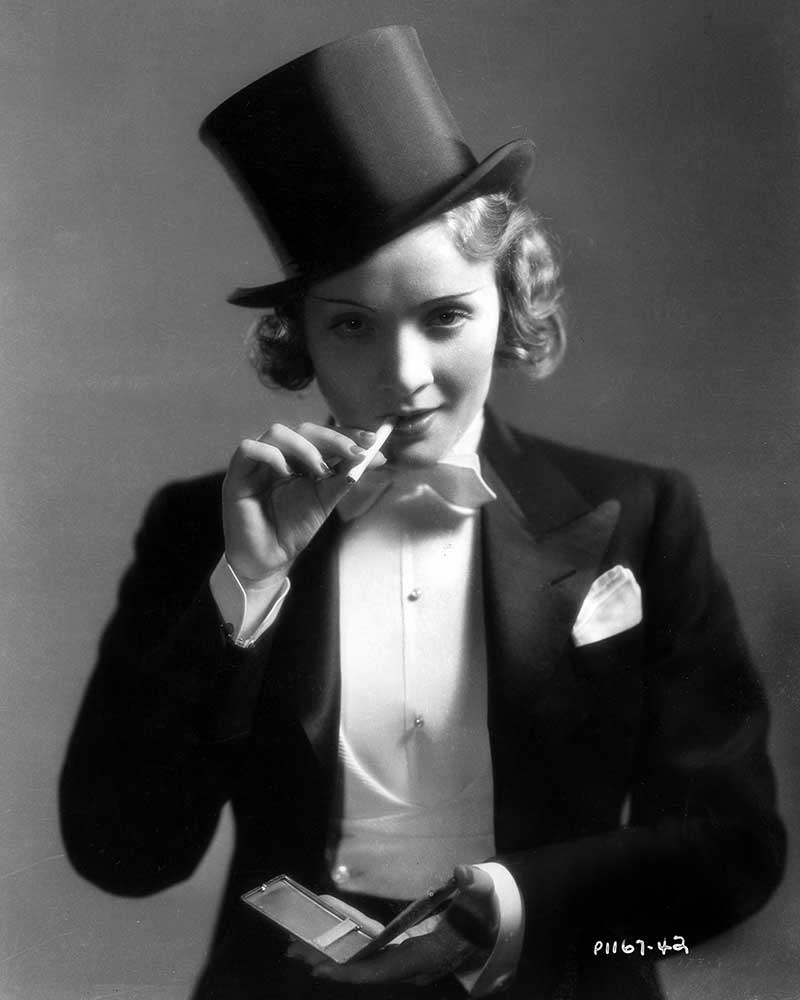 by Judy Lang Hunt.
Reminisces from one of the great Hollywood fashion gurus Travis Banton and how he helped some of Tinseltown's' most glamorous women find their style, and more so, influence fashion trends across the globe.
Way back in 1925, I started harassing Travis Banton for this confession of his fitting room secrets. It's been my pet project and it only took me eleven years to get it. At that time he had been Paramount's head costume designer for just 12 months and he shook his head with disdain. And so he continued to shake his head at me in 1926 ( Pola Negri had him skipping merrily that year), during 1927 ( Clara Bow was just beginning to give him the jitters), during 1928 ( there was Nancy Carroll), and during 1929 ( there was still Nancy Carroll and the Depression too).
By 1930, we were almost friendly and he promised then to give me the "dope" some day when he was in the mood. Well, it took another six years before that mood overtook him.
Deep and lasting friendships were forged with many of the magically lovely women that swarmed through his busy life. A few he disliked, and one, he loved. Now, Banton admits, that twelve years ago he arrived in Hollywood with the wrong attitude. He was certain, it seems, that it would be a jolly lark and all the feminine stars were sweet natured young ladies who would be enchanted to have him correct their abominable taste in clothes.
For 12 years Travis Banton has dealt in beautiful women. Since 1924, his businesslike office in the Paramount studio wardrobe building has fairly reverberated with the clamor of gloriously proportioned creatures, demanding the utmost from his talent to clothe them in beauty.
Nancy Carroll
A dozen years of this, Banton insists, have familiarized him with every possible caprice, whim and vagary within the emotional range of women. And yet he was pathetically unprepared for Nancy Carroll. There was nothing in his first meeting with Nancy in the winter of 1927 to warn Banton that he stood on the brink of a four year war. Certainly he expected no trouble from this unknown little person plucked from the morass of Hollywood because a rotund set of Celtic features made her ideal for the title role in Abie's Irish Rose .
Because she was unnaturally silent during the first fittings, Banton thought her tortured with shyness and tried to be friendly. He can laugh now at this drollery. Her shyness he soon discovered, was a grim taciturnity in which Nancy chose to fortify herself until a frock was completed. Invariably, when the final stitch, tuck and seam was finished Nancy found the frock "unbecoming, the color was wrong, the neckline ..impossible, the hemline preposterous, the waistline to this or that, and off the frock would come and out the door she would march!"
Both Banton and his assistant, a young Edith Head, got to know every gesture of this routine by heart.
But the skirmish of the "black lace dress" was the funniest of all the Carroll capers. The frock had been ordered for one of Nancy's big scenes in The Dance of Life 1929. Banton was dragged from his bed at three o'clock one chilly morning. "Something was terribly wrong with the black lace frock."
Still foggy with sleep, Banton arrived on the set to find miserably parading the black lace costume that had somehow become ill-fitting and wrong. "You're right," Banton agreed with Carroll. "You can't possibly wear it, you've got it on backwards!"
"When my next contract came up I insisted on a clause which gave me complete authority over screen wardrobes of all the feminine Paramount players!"
With this shining new weapon in his pocket, he waited for the next scuffle.
There was however still another red-head in Banton's life – now one of Hollywood biggest names – Clara Bow.
Clara Bow
Banton finds it next to impossible to describe his mixed feelings for Clara Bow. "Clara made me suffer, she caused me sleepless nights, endless anxiety and yet i truly adore her," Banton declares.
" Her taste in clothes was, how can I best describe it .. truly noxious!"
Miss Bow thwarted every move he made to improve it. " She was a rapture to dress when I first saw her in 1925. her figure was superb, her face a luminous blaze of vitality and a glorious spirit!" After the record shattering success of It (1927) when Clara Bow was the practical dictator of fashion, with her introduction of Banton's famous Little Black Dress to the screen, he decided that something drastic would have to be done about her clothes. "I banished the bangles and socks for starters!"
She would sing and hum continuously as Banton feverishly worked his magic on her. "Before she would leave for a shoot, I would say to her, remember dear, no earrings with this simple white crepe dress. Two huge ornaments dangling from the ears will ruin this costume!" Bow would not enchantingly in agreement and depart. But it was always the same. The next days rushes would show Clara emoting with a heavy shoulder-grazing earring!
When Bow became a little too curvy for camera angles, Banton ordered some girdles for her. Each gown would be dutifully fitted over the foundation, but by some mysterious process they would disappear just before Clara was called for a "take."
It was the same with her skirts. She could never resist the temptation to pull them up around the waistline so that the hems of her frocks always flirted with the very tops of her knees, and gone was Bantons perfect line in design for Bow's figure.
Lilyan Tashman
But a designers life is not always peppered with trouble, there were many stars such as Lilyan Tashman who deferred to Banton totally in his choice of dress. In her Travis found a woman with a frank and lusty interest in clothes, one who coveted the "best dressed" title, and worked seriously toward that goal.


But only after a shaky start ! It was 1930 and Banton suggested dispensing with the Chanel silhouette of the 1925 to 1929 period ( you remember those funny looking hip length waistlines and short skirts we thought so grrrrrand. Even the intrepid Lilyan drew back from this.
"And what do you suggest in place of the current mode?" she inquired coldly.
"Something drastically different," Banton challenged her. "A change is in the air, waistlines are bound to go up to where they belong again and skirts, at least those on evening gowns, will go down to the floor again. Why not be the first to start this fashion, or are you afraid?"
She was, but it ignited her spirit. She did warn him however "If you're wrong, I'll be your enemy for life!" Three months later when Hollywood, New York and Paris were ringing with the clamor of women demanding new Tashman frocks, she paid a solemn visit to Banton's fitting room.
"I'll never doubt you again!" she said. Lilyan Tashman remained faithful to this promise until her tragic early death in 1934.
Marlene Dietrich
That look, that direct gaze at the camera, it's unforgettable in Morocco 1930. In Marlene Dietrich, Banton found a true professional, who respected all she worked with. Her role for her first film gave Banton plenty of scope. The white tie and tails ( Marlene's suggestion) caused a cinematic stir which still resonates. He continued to dress her for some years, notably in 1932 in one of her most luminous roles in Shanghai Express (1932)
She wore a black dress which literally exploded on the screen with its black coq feathers, sleeves and shoulders. A veiled skull cap finished off the costume, creating a look that was breathtaking. Also dressed in this film by Banton was the beautiful Anna May Wong.
Finally, Banton admits that even a Hollywood designer is not always proud of his handiwork. Take, for instance, the first ( and so far the last) frock he made for Greta Garbo. he confesses frankly that it was the ugliest gown he ever had the crass nerve to put on a woman. Nine years ago when Garbo first came to Hollywood, Mauritz Stiller, the director, arrived at his home one night with a bulky package under his arm. He pulled out a man's robe of brilliant yellow and purple brocade. The garment was Stillers, he explained but Garbo loved it and he thought it would be a great surprise to turn it into a gown for her. Happy to oblige, Banton made a dress out of it to Garbo's measurements. "It was .. pretty awful looking," he admits. It was delivered thankfully in his absence. He was vastly relieved about that, " because I knew it was a hideous gown!"
That's all !
©Glamourdaze 2018