Vogue Magazine of December 1940 –
Fearless 1940s coats and 1940s wool dresses to please the eye and warm the heart ! Vogue Magazine 1940 for winter coats and dresses. The skirts were slim and pleated. Hair was swept up in a pompadour and hats were large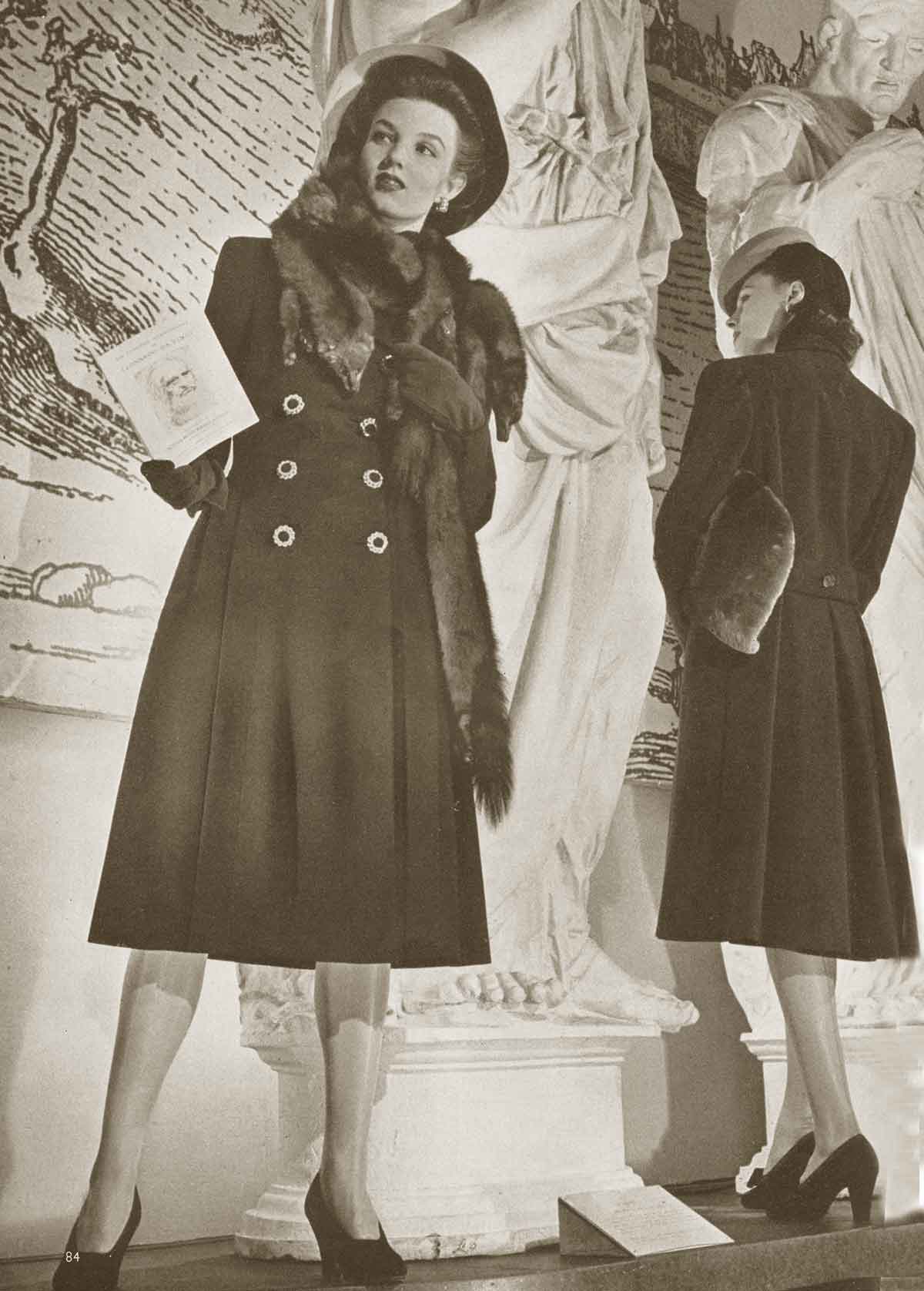 Snapped at the Leonardo da Vinci Exhibit, at the New York Museum of Science and Industry – these fur-less coats, to go with your wool dress.
First: Afternoon coat of brown wool. Beige felt bonnet. Best store; Ransohoffs.
Second: A casual reefer of Rodier's blue chinchilla cloth. Warm as a hearth, with wool dresses. Impressive as a stock certificate; with fur touches. Felt hat. Best store; I.Magnin.
A wool dress meant to join forces with the brown afternoon coat modelled above. Of Heller's navy-blue wool jersey – brown and blue being, currently at Marshall Field department store.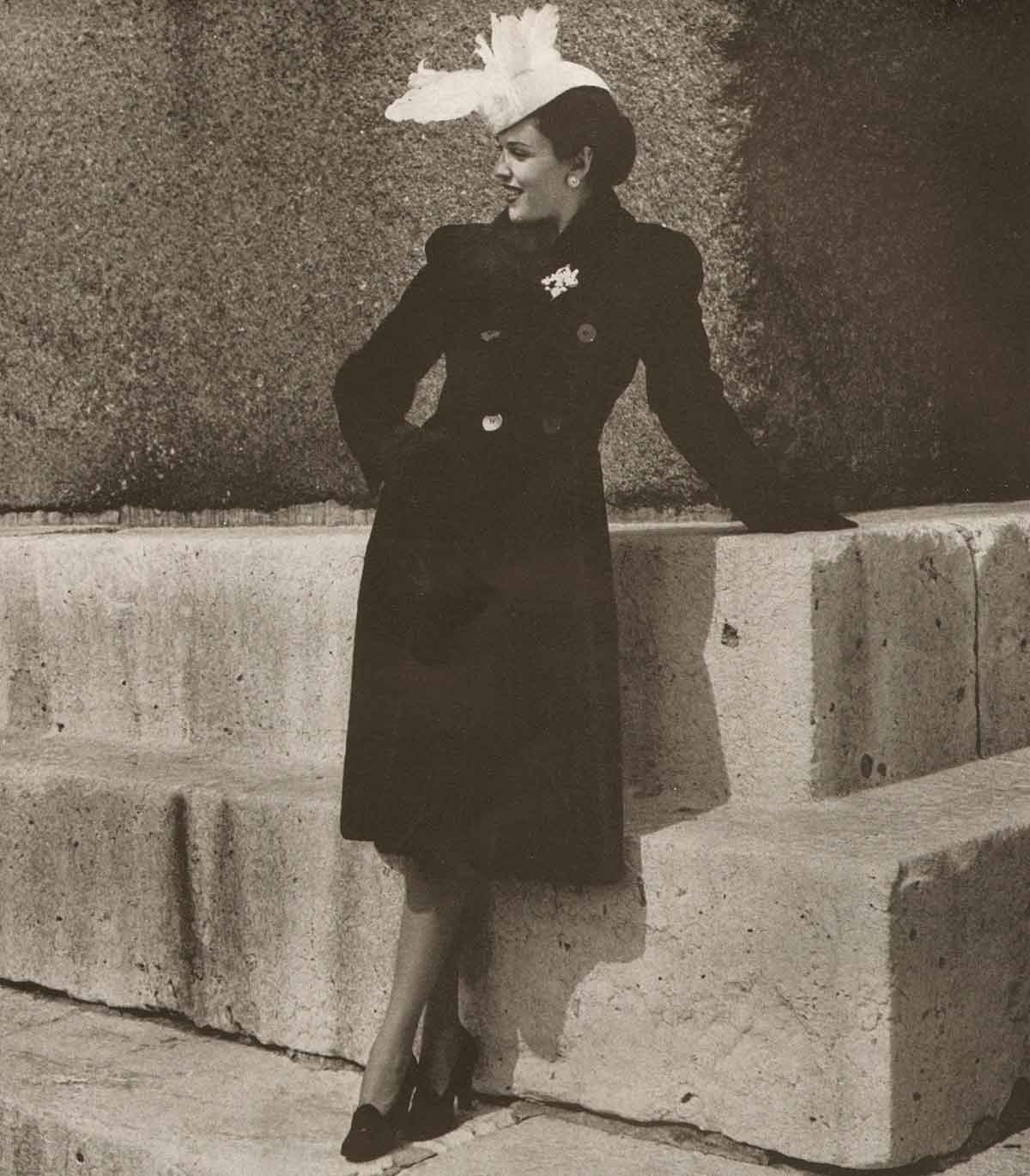 Sleek black Alaskan Sealskin treated like cloth; i.e, a double-breasted bodice – double pleated skirt – lines that fit, then flare – cutting a good figure for any chilly day in town. Sally Victor's white hatter's plush hat – to show one of the newest ways to accent a black coat. Coat from Revillion.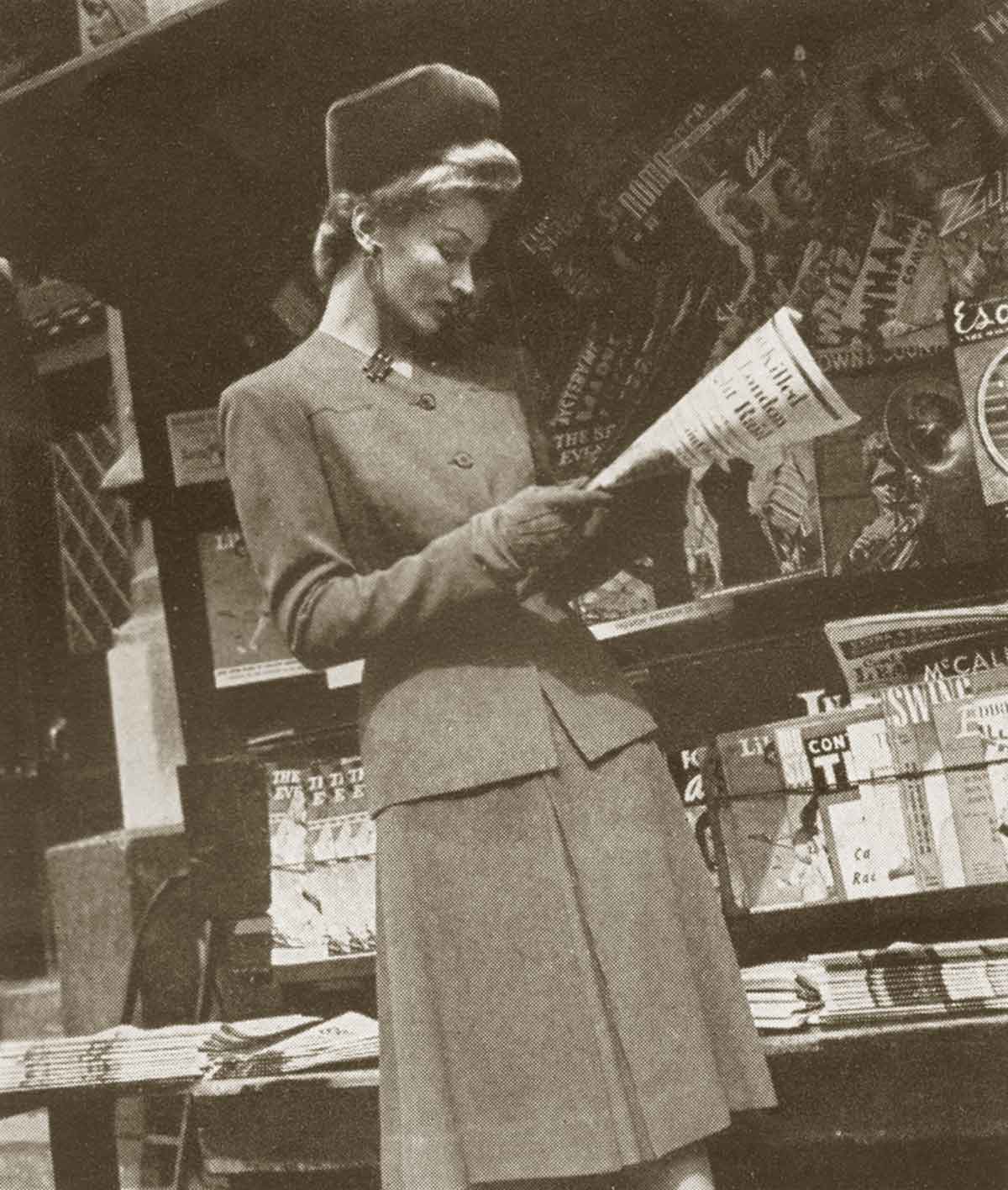 A suit dress of Hockanum's beige rabbit's hair, to collaborate warmly with the fur-less coat above. A Vera Maxwell design at Lord & Taylor.
A dress of Hockanum's brown Barathea – revival of an old fashioned wool – to team with the reefer coat above. A Vera Maxwell design from Lord & Taylor. Blue and tan beret.
That's all !
©Glamourdaze.com
Originally published in Vogue's beauty issue – Dec 1940.