Cheap Dresses in the era of high inflation –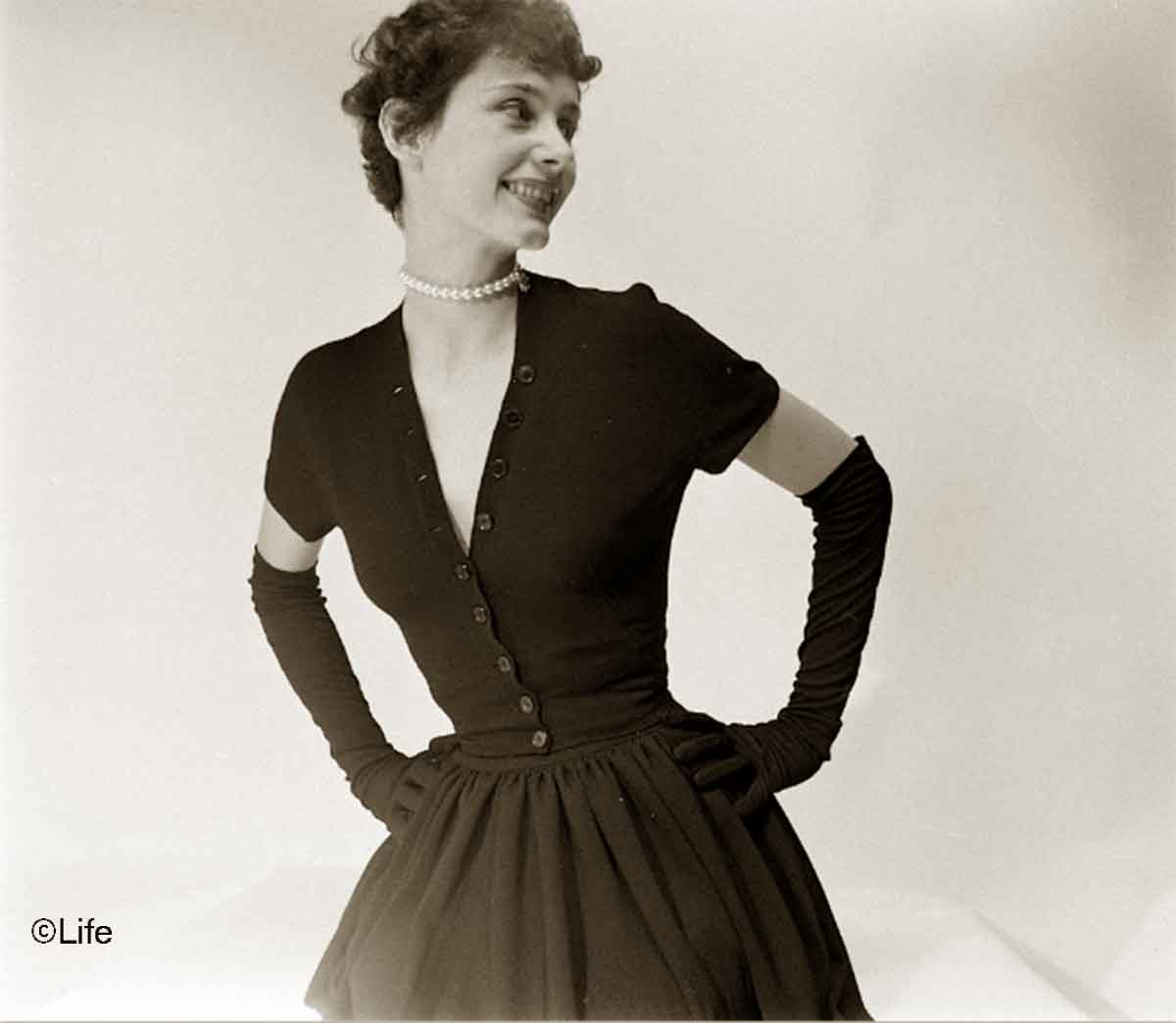 It's 1948 and Life magazine sets out to discover just how well dressed US women can be during a period when inflation is battering the family budget. The answer appears in these pictures of dresses which are on display in department stores across the country and all of which cost $20.00 or less ..some much less.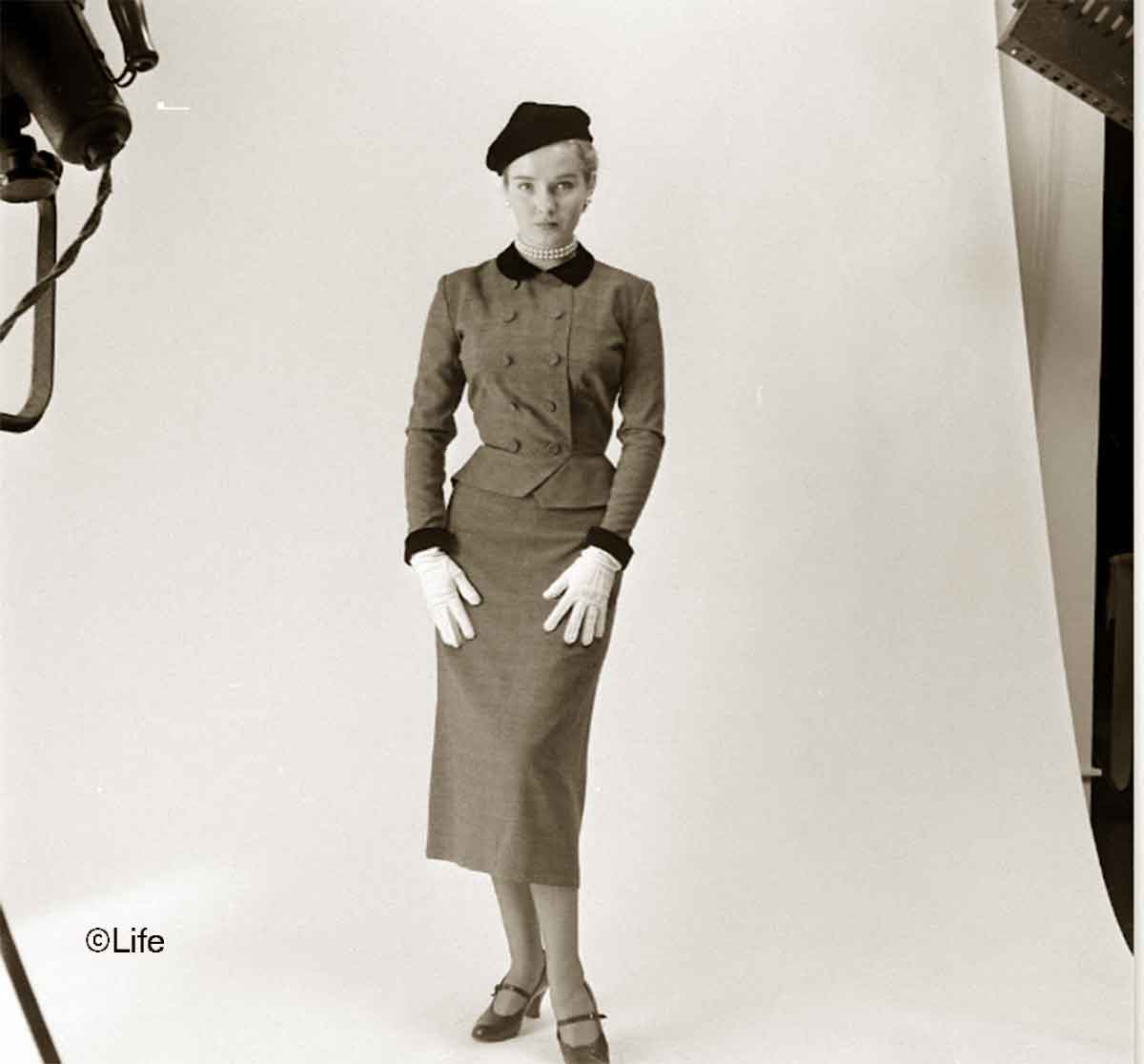 Despite their modest prices they reflect every facet of the season's newest styles. There are office and sports dresses, street suits, afternoon and cocktail dresses, short evening dresses and full formals !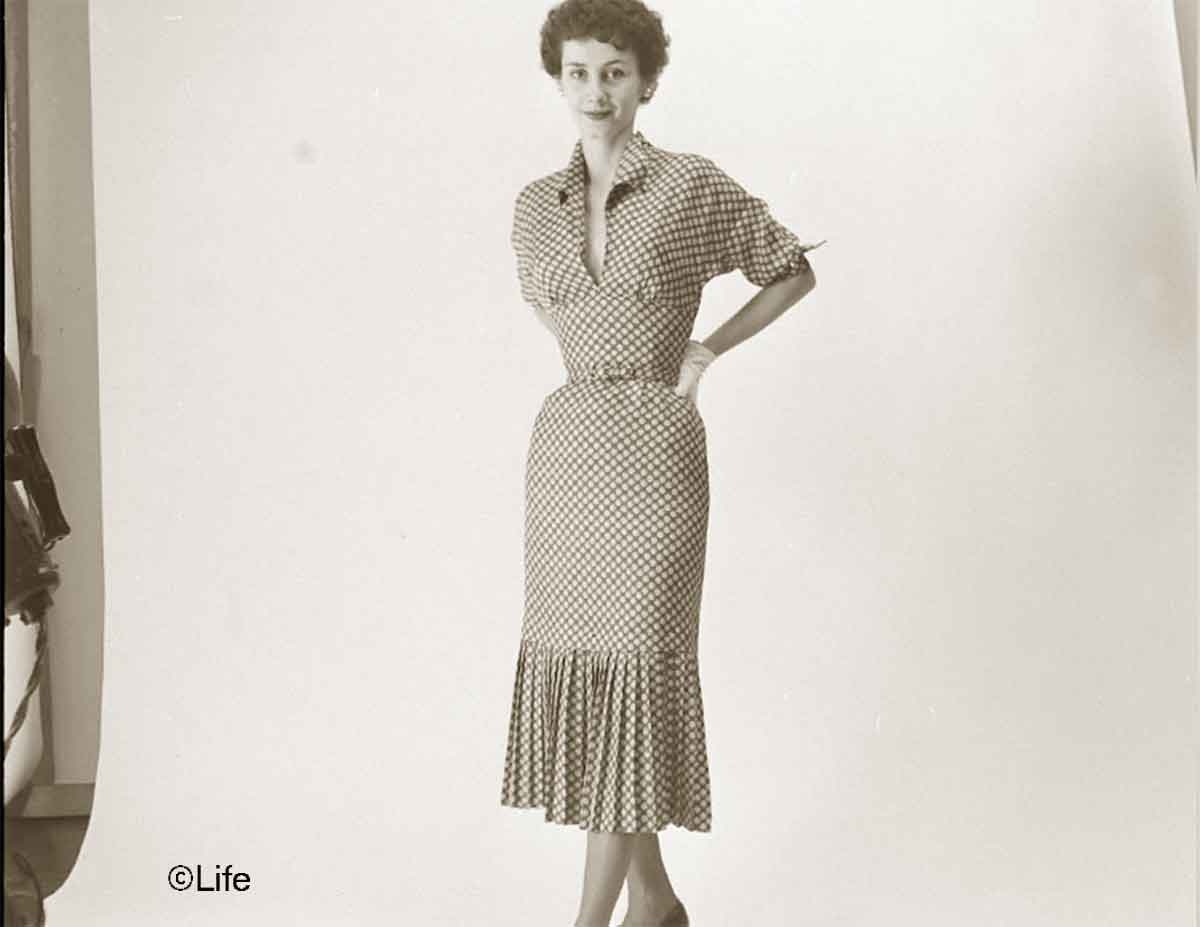 They come in almost every fabric that is new and currently smart: wool jersey, the new paper taffeta, satin-striped fabrics, 100% wool and velvet.
The styles are the same as those introduced in the salons of the world famous couturiers this season – high waisted, peg-topped skirt, the off-the-shoulder smart evening dresses, the plunging and chin-hugging necklines and the'back interest' dress.
Here they have been photographed, not with costly accessories but with ropes of pearls and scatter pins that cost just $2.00 each, and the season's highly successful beret hat, available in velveteen, plaid and plush at under $7.00
That's all !
Web Text ©Glamourdaze 2016
Life Magazine 1948