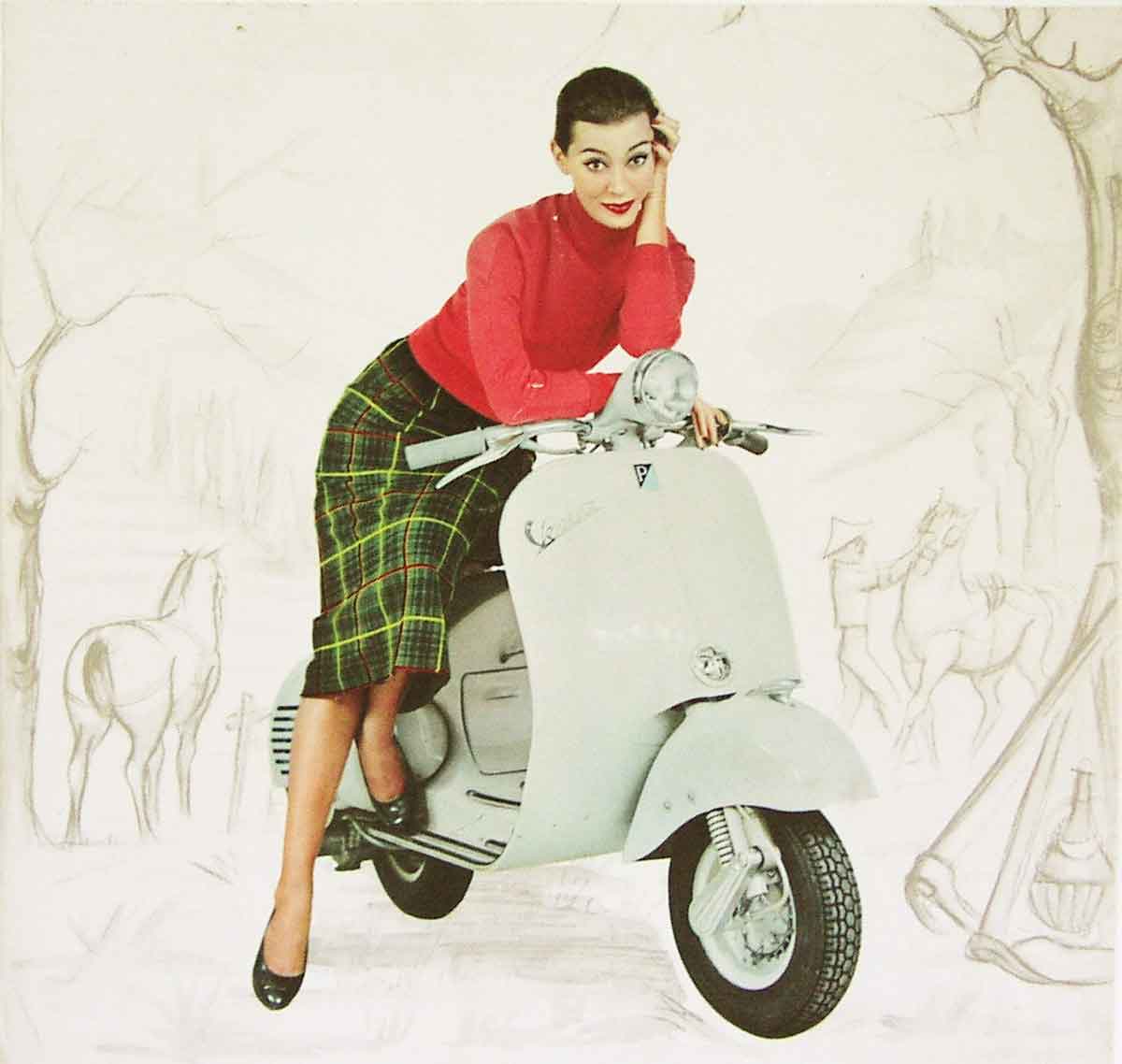 No one could have predicted that a small diminutive scooter produced in 1946; inspired by the little remembered MP 5 or Paperino scooter, (used by US military to navigate around bombed out Italian streets), would become a cultural phenomenon, propel Italian street style to the forefront of world fashion, and affect cultures as diverse as the Mods of England to post colonial India.

"It looks and sounds like a wasp!" industrialist Enrico Piaggio told designer, the distinguished aero-engineer Corradino D'Ascanio.
And so it was christened the Vespa ( Italian for wasp).
D'Ascanio had earlier worked on the Lambretta for Ferdinando Innocenti, but the two men fell out, and D'Ascanio went on to create the Vespa for Piaggio, beating the Lambretta to the production line by a year.
Not a fan of motorcycles, D'Ascanio changed everything with the Vespa, building a stress bearing body, putting the gear lever on the handlebar, a seat that was actually comfortable and safe.
Despite some initial negative reactions to the drawings presented by D'Ascanio, Enrico Piaggio started mass producing them from the get go, with an initial run of two thousand Vespa 98 followed in 1947 by the Vespa 125.
The Vespa was almost an instant hit, especially with women who found they could ride in skirts on its simple step through frame. Vespa Clubs popped up all over the place.
Synonymous with freedom, the Vespa made a huge cultural mark in 1950s films and advertising.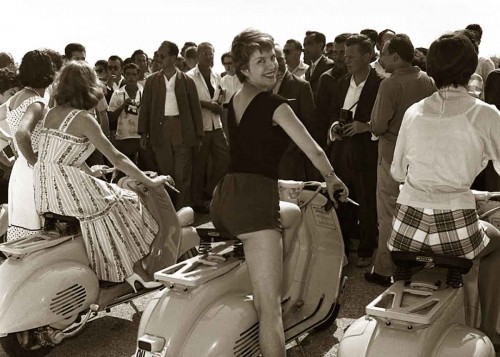 By 1952, Life Magazine reported "Now the Vespa scooter, the Model T of Italy, is cracking the U.S market. A thousand scooters have been shipped to Sears Roebuck and 5000 more are on order!"
Its glamour was cemented by the success of the 1953 film Roman Holiday which memorably featured Gregory Peck touring the streets of Rome with a young Audrey Hepburn.
It's still a pleasure to watch to this day, perhaps because it captures the freedom of youth so beautifully.
The Vespa became the emblem for all things Italian and fashion magazines increasingly headed south to Milan and Roma for their style spreads.
The fact that its design has essentially remained faithful to the 1946 original, the Vespa has retained an ageless chic.
That's all !
©Glamourdaze 2016