Ruth Hall models latest mid winter fashion and beauty –
1930s Beauty report from Carolyn Van Wyck
Already crowned Miss 1932, all the fashion periodicals are falling over themselves to photograph and dress the lovely Ruth Hall. Here she models two smart mid winter ensembles for Glamourdaze.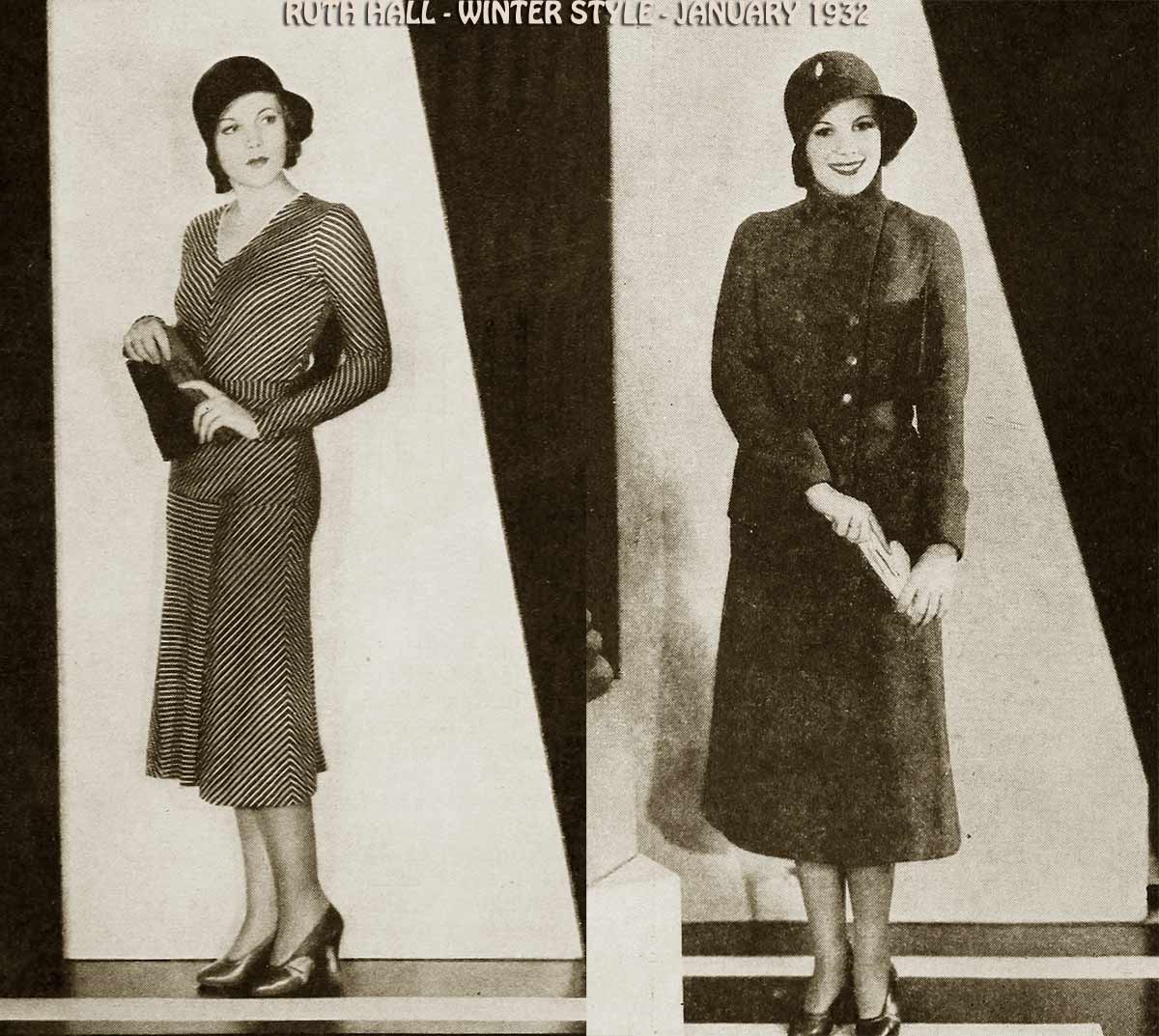 Firstly to the left, for the cold January days ahead, a smart street dress that trims itself. A black wool striped in white. The stripes run every which way which makes for a very unusually smart effect. A black felt hat, suede bag and shoes trimmed in lizard complete this stylish costume.
To the right, rows of buttons are Ruth Hall's bow to the military in the trim suit of nubby woolen in Spanish tile. The skirt is circular and the jacket may be worn opened at the throat.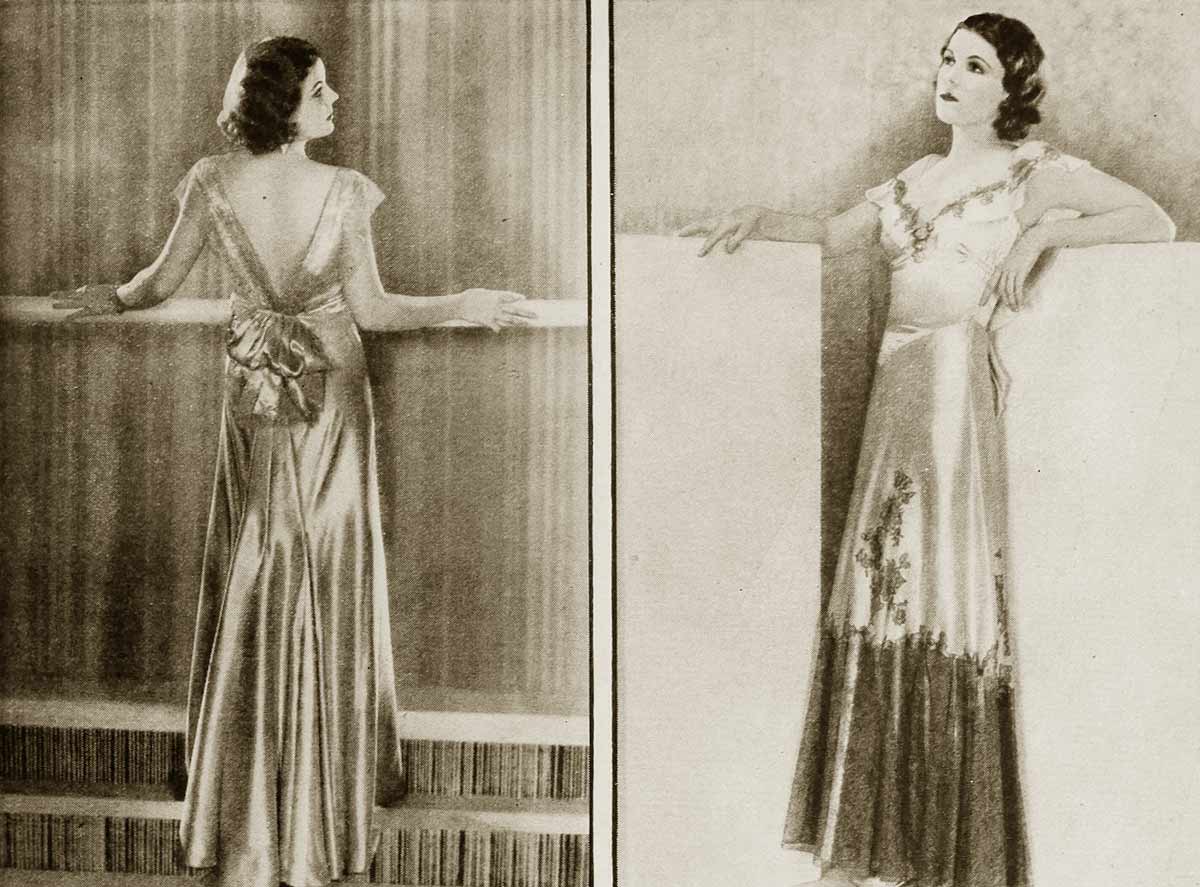 Two gorgeous satin evening gowns. To the left, Miss Hall poses in lustrious heavy satin combined with sheer lace. The V line at the back is repeated in the seaminga of the skirt and the cut of the bodice.
To the right, combining the old and the new in a startling effect. Miss Hall wears this picturesque evening gown of bisque satin appliquèd in brown lace. Fitting snugly through the bodice and around her hips, it flares into fullness at the hem. The lace is appliquèd too, on to the narrow bertha collar that falls over the shoulders to form a suggestion of sleeves. This lovely gown was designed by Viola Dimmitt.
Winter Eyes for 1932.
With winter now at its darkest, a girls eyes need to be more definite looking. Ruth Hall shows you how;
1. Miss Hall creates a clearer eye contour by applying natural shadow
2.Next, Ruth adds depth with a light toned pencil. She then extends the brows, which all face types should do.
Next its Mascaro, and Ruth shows us a Hollywood secret – she dampens her mascara brush with her saliva instead of water.
That's all !
©Glamourdaze 2015
Photoplay 1932
Related articles across the web