Jean Dessès joins the ranks of the great designers –
The top models drooping in dresses by Dior, Fath, Desses, Balenciaga, Balmain, Schiaparelli – the best of the buyers and fashion editors from around the world spent a hectic week – and as it turned out for most but the adventurous few, a week of collective relief as there was to be no "new look" explosion as there had been a few years ago in 1947. Silhouettes had changed little. The female form itself was to be the line. Skirts followed the same lengths.
Perhaps the busiest woman in Paris was Vogue fashion editor, Bettina Ballard, who laboured for 18 hours a day, with the strategy of a field-marshal
She sat through 14 collections, chose the 122 models who were to appear in the March / April editions of Vogue.
Diplomatically wearing something from each designer at his or her respective showing, Bettina however did not have time to purchase something for herself before whizzing back to New York to prepare for the new issue.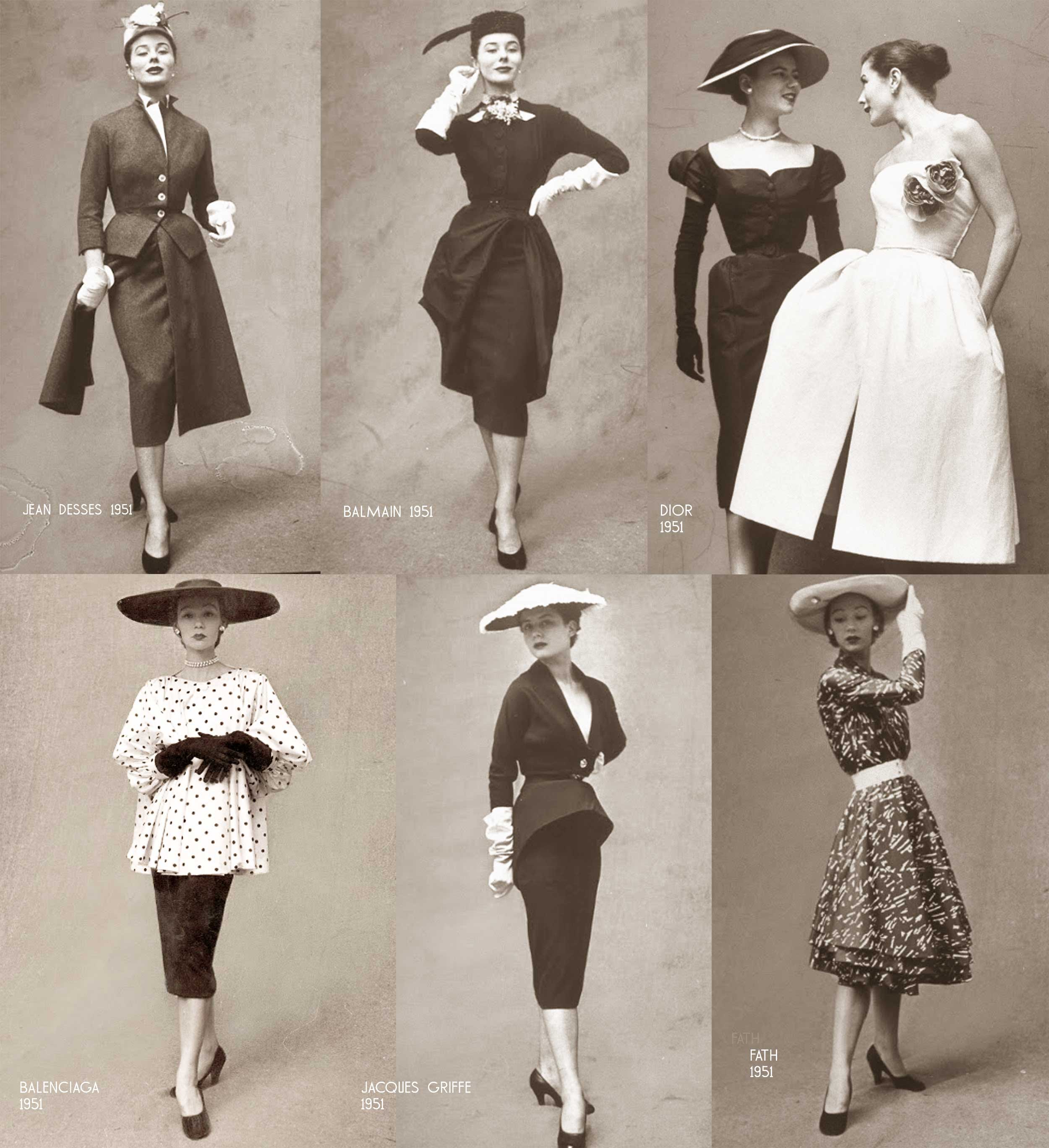 Here we feature some of the stand out dresses of the collections.
The biggest hit by far this year is No 127 by Jean Dessès, who spent some considerable time in the US, studying taste and manufacturing processes. No.127 is made up of largely familiar elements, had one new device, the divided over-skirt.( see image above – top left)  With it, Dessès jumped up into the top ranks with Balenciaga, Dior and Fath.
Prints had a high style renaissance, featured by Dior in 30 dresses. Schiaparelli summer frocks for the gamine figure were another stand-out.
That's all !
Original report – Life magazine 1951
Imagery – Time Inc / L'Officel de la Mode
Related articles across the web