A hit amongst barbers and brunettes –
When the stars of Italian movies began sporting short, shaggy haircuts that looked – well – messy but undeniably chic and interesting, they touched off a ground swell of imitative barbering that this summer is equalling if not surpassing the poodle hair cut mania of 1952.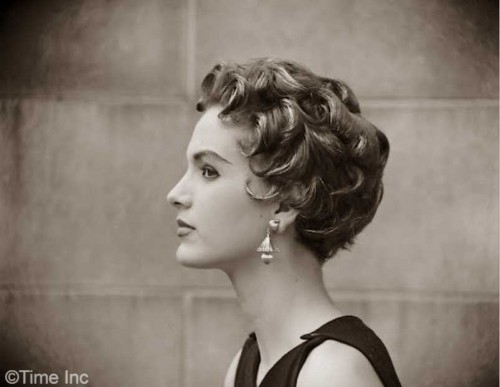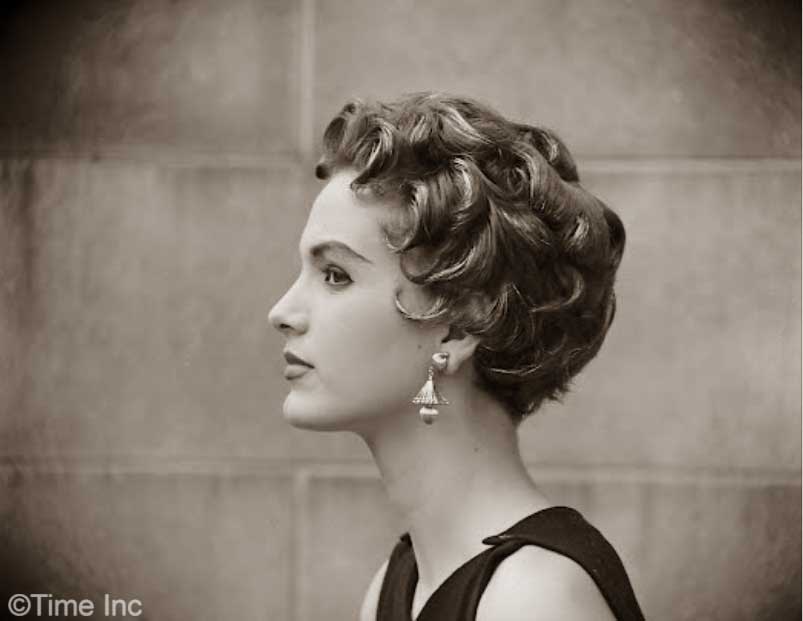 The uniformly short, curly poodle looked much the same on everybody but especially favoured blondes like Lucille Ball.
However the new Italian cut hairstyle can be varied to suit individual faces ( see top image), and because of it Latin look, it favours brunettes, bringing them back to a position in popular beauty standards that they had lost to bleaches.
The Italian Haircut in the Movies
Gina Lollobrigida in her first appearance in an English language film this year is John Hustons Beat the Devil. She is particularly striking with her Elfin like Italian cut hairstyle.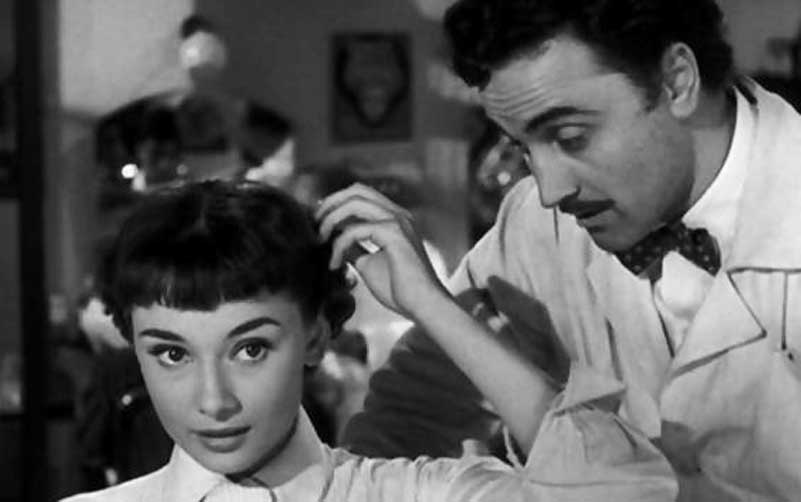 In this years sure to be a smash movie Roman Holiday, due for release in August, you will see Audrey Hepburn famously getting her long hair cropped to a short pixie cut, a less curly version of the Poodle cut and another style of Italian cut . It is sure to create waves – especially amongst brunettes!
The Italian cut is shaggy, tousled in appearance, but sculptured, with deep waves on the crown, spit curls framing the forehead and cheeks, and a carefully ragged nape.
Like last years poodle cut, this haircut required constant clipping. Its origin draws inspiration from the sculptured locks of rich ladies who turned faces in Ancient Rome.
The fashionable New York hair salons of Enrico Caruso and the newly opened Marcel are spitting out the new Latin cuts on a veritable assembly line.
That's all !
Text © Glamourdaze 2015
original report Life Magazine July 1953
Free – Ten 50s Hollywood Hairstyles How to do – booklet