Illustrated transcription from a makeup video tutorial from 1969 –
Thanks to Skip Elsheimer of AV Geeks for discovering and sharing the rare find.
written and narrated by beauty consultant Marla Craig.
See the video and check out the full lavishly illustrated transcription of the Vintage 1969 makeup Tutorial.
2- Complexion
A beautiful complexion is one part makeup and nine parts cleanliness.
When you want to remove makeup – use a cleansing cream.

Then proceed as usual – cleaning your face with a mild soap. Then with your fingertips, gently work the lather into your skin, giving your pores the deep down cleaning they need.

Pores are openings in our skin through which oil or perspiration flow. If an opening becomes clogged up, the oil is trapped and hardens, forming a blackhead or a pimple. The best remedy? – cleanliness!

After washing rinse of all the soap with lukewarm water and pat – not rub, your face dry with a clean towel.

Never use alcohol for cleaning. It robs your skin of special nutrients.

It is very important to avoid excesses in exposure to the elements, above all – the burning sun.
Always protect your skin with a suntan lotion. Too much sunbathing ages your precious skin.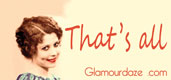 Read our full illustrated 1960s makeup history pages.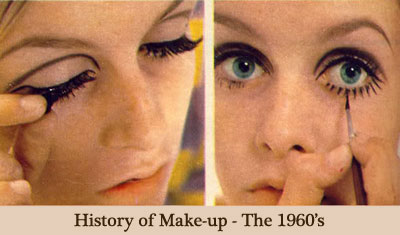 Visit Vintage Makeup Guides for instantly downloadable beauty guides from the 1920s to the 1960s.