Whatever decade is your personal favorite – you need to know about Fashion Lines and which is the correct one to choose for your figure when buying .Here we explore some vintage 1950s dress fashion advice from Dora Lewis, whose excellent but rare 1950s fashion book Clothing construction and Planning is still available on ebay if you look hard enough. . The sister post to this and well worth reading worth reading is 1950s fashion – the correct silhouette for your figure
What does ' Fashion Line' mean?
Do you realize what 'lines' mean as far as fashion is concerned?
You may have noticed that, at the beginning of any season, advertisements call attention to the new 'lines' that will be fashionable for the current season.
In fashion in the 1920's, the lines ignored the fact that women have waistlines and rounded contours. The styles were 'straight', box like silhouettes, that drew attention away from a curved figure. Extremely flared skirts were the vogue for fashions in the 1950's, or pencil thin 'gamine' lines.
There are four basic 'lines' of fashion to watch out for and that still hold true to this day.
1.Vertical Lines – stress an up and down movement – so they generally emphasize height. When vertical lines dominate in fashion, they are likely to create a rather severe or dignified effect. They appear unbending and reserved.
2.Horizontal lines – stress a side to side movement.When they dominate in a fashion season – they create an illusion of width and shape. the line we are most pleased with visually.
3. Oblique lines – These are slanting lines which suggest fluidity of movement.used as transition lines, they draw together both vertical and horizontal lines. Depending on the angle – oblique lines increase or decrease width and height.They can be quite startling.
4.Curved lines – can be long and flowing, large and full, or small and puffy. Long flowing curves are usually the most graceful types of lines.
They emphasize the lovely contours of a perfect figure.Not surprisingly – oblique lines tend to be the most popular – as they are the most adaptable – according to a woman's particular figure. But designers just can't resist including the 'curved line' on the catwalk – with the full knowledge that their models have perfect figures to show the designs off to their best.  But rarely do you see them becoming a la mode – worldwide.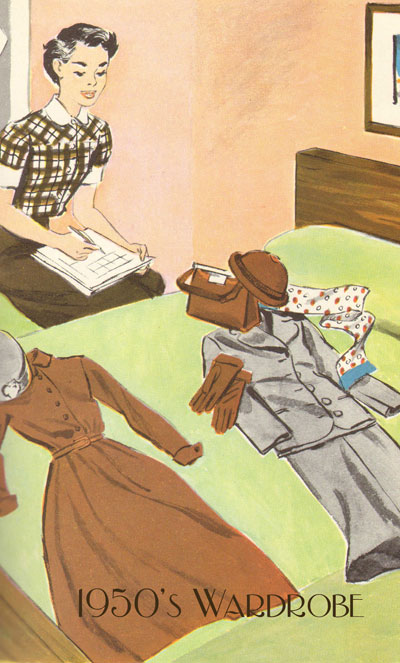 What is the correct fashion  'line' for you?
These then are the lines that you will see – as you wander through the clothing department stores each season. So it does help to know what you seeing. many women fall for the fabric or colors – without giving a thought to the 'line' of the skirt or dress they feel the urge to buy – and whether it is the right garment to drape over their specific shape of body. Skirts can be straight and slim, flaring and triangular, or rounded and full. Waistlines can go up or down. Shoulder lines can be puffed, sloping or squared. within the silhouette – you see other lines. vertical lines form seams, darts, tucks, pleats, and various types of openings. Oblique lines are found in pointed collars, yokes or vestees. Curved lines define round collars, pockets, yokes, draped effects, scalloped edges, and so on. Horizontal lines are found in the shoulders, waist, hem, hips, or pockets – the lines w tend to see most often.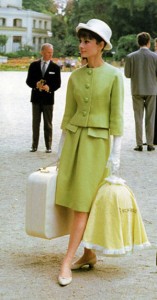 So choosing the right lines for you can make you a fashionista in every sense of the word. Regardless of your figure – you can look stunning. In any 'makeover' TV program – this is what a fashion consultant immediately looks to do.
lines may be used to camouflage or improve any faulty proportions in your figure. For example – an emphasis on vertical and oblique lines would give the short stocky woman added height; horizontals and full curves would camouflage the lean look of a tall angular person.