Short history of the iconic 1920's flapper.Where did she come from, the dresses, hats, hairstyles, make up looks and swimwear styles.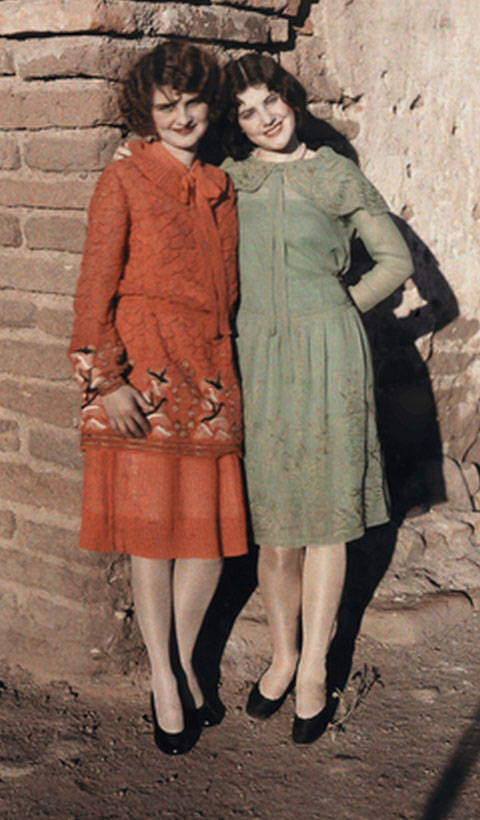 Where did the 1920's Flapper come from?
In 1929, a famous New York Times article by Mildred Adams declared ' The Death of the 1920's Flapper' and in many ways, her declaration was true. " Time had once again caught up with women's liberation in fashion. Hems of skirts began to drop to more conservative heights, and feminine curves were back in mode."
The emergence of the ubiquitous 1920's flapper girl has several sources of origin. In England, the trauma experienced by the post war generation was reflected by the desire to break free from the social mores of class and wealth. For women, this manifested in a swift change in 1920's dress and style.
Hair was shorter, skirt hems rose, and corsets were banished. Those early bright young things, in their fringe flapper dresses, comprised a mixture of classes for the first time.
1920's Flapper Style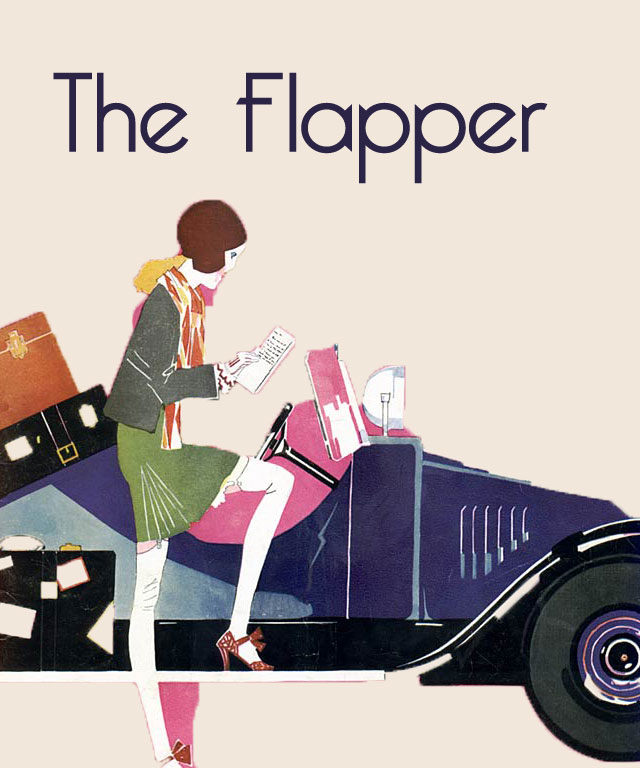 The Flapper defined the style of the 1920's,with her flat tomboyish silhouettes and her Parisian inspired cloche is often misrepresented . The typical retro flapper dress is more of a retro 1960's reproduction, replete with fringed beaded dress, cigarette holder and badly fitting bobbed wig and feather!
In reality, the flapper (a derogatory term for women of loose morals etc ) was a newly liberated woman, freed from the  Gibson girl corset and s-bend silhouettes of the Edwardian era, and the constraints on her lifestyle that such clothing, inflicted on her.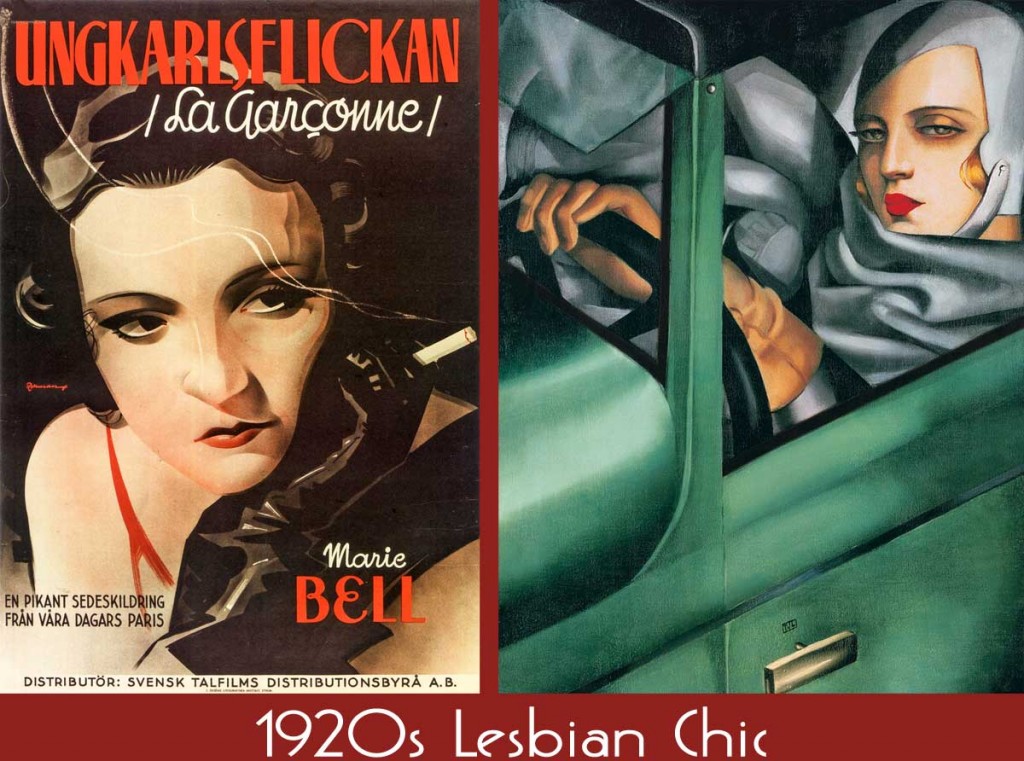 The infamous La Garconne [ Bachelor Girl ] novel by Victor Margueritte, with its beautiful and risque illustrations by Kees van Dongen, and its risque story line of its heroine – Monique, who dressed like a man, smoked cigarettes and has multiple sexual partners of both sexes, perhaps copper fastened the image of  the 1920's flapper.
Art Deco artist Tamara de Lempicka also made the image of the garcon / lesbian by choice type flapper famous through her stunning paintings.
Influence of WW1 on Women's Style
The First World War, was where it all really began. Red Cross uniforms were simple, understated and prettily functional.
Hair was cropped for practical reasons, and remained short thereafter. The older generation back home clung tenaciously to their corsets and Gibson Girl dresses, but their days were numbered.
Throughout the war, the silhouette stayed human, skirts widened for more free movement and the one piece gown took center stage. The changing styles of young women was captured accurately in the brilliant 1970's TV period drama – Upstairs Downstairs, where the young Georgina, wonderfully portrayed by Lesley-Anne Down, evolved from war nurse to frivolous flapper.
One of the seminal Television moments of the 1970's in Britain was Georgina's dramatic change in the post war years a risque and party going 1920's flapper.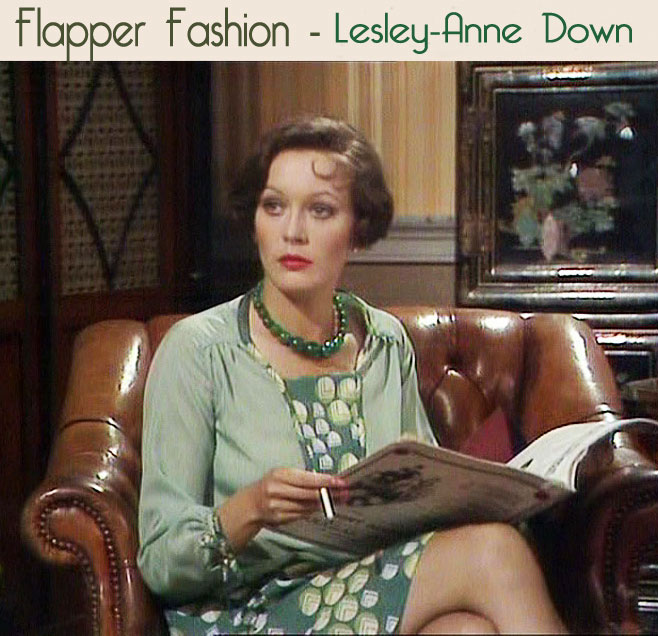 In truth, though the war played it's part – it was art, design, theater, and the exciting and glamorous new films from Hollywood, that all had an influence on the fashion and beauty styles of women throughout Europe and the USA. The History of Make-up from the 1920's onward was revolutionary, with the name of Max Factor and brands such as Maybelline, forming the vocabulary of every young woman.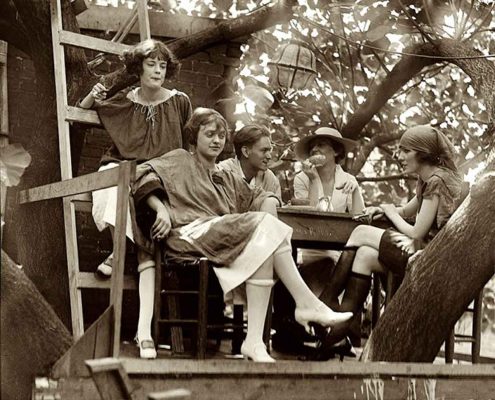 The health and fitness craze which swept the western world, had boarding school girls marching in line around the school grounds; actress Isadore Duncan, with her loose Greek inspired robes, encouraged normally respectable middle class women to leap about in 'nature dances' and tableau's.
The demand for loose clothing, offered fashion designers the chance to 'liberate' women's dress.
1920's Designer Fashion
Paris designers like  Madeleine Vionnet, who had introduced the Chemise Frock  in 1915 when she worked for Callot Soeurs and whose 'bias cut' helped create the sleek body clinging 1920's dress style, and the young Coco Chanel, who adapted Vionnet's chemise dress with the drop waist look by 1918, heralding the Flapper Dress ]and had turned the walking suit of the late Victorian era into a more fashionable day dress, caused a storm with their new and exciting lines.The new automobile demanded that a woman's skirt have a 'slit' to allow her easier access into the dreaded contraptions. Corsets began to loosen up and in some cases disappear, in favor of the corselette.
1920's Fashion in Color film
1922 – The 1920s Dress drops briefly to the ankle again !
Paris, under the influence of silk manufacturers, brought out new longer length skirts.
Mildred Adams described these frocks so .
"New York women, on a hot summer day, swathed to the toes, frequently ripping their dresses whilst dashing for a bus."
The fad didn't last the year.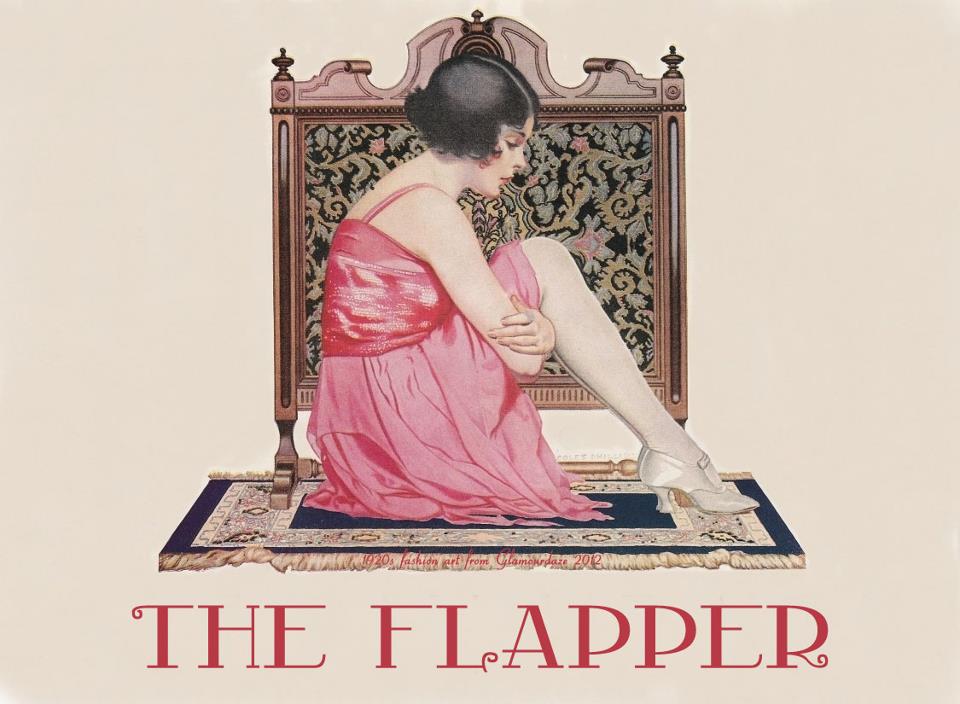 1920's fashion – The Paris Exposition of 1925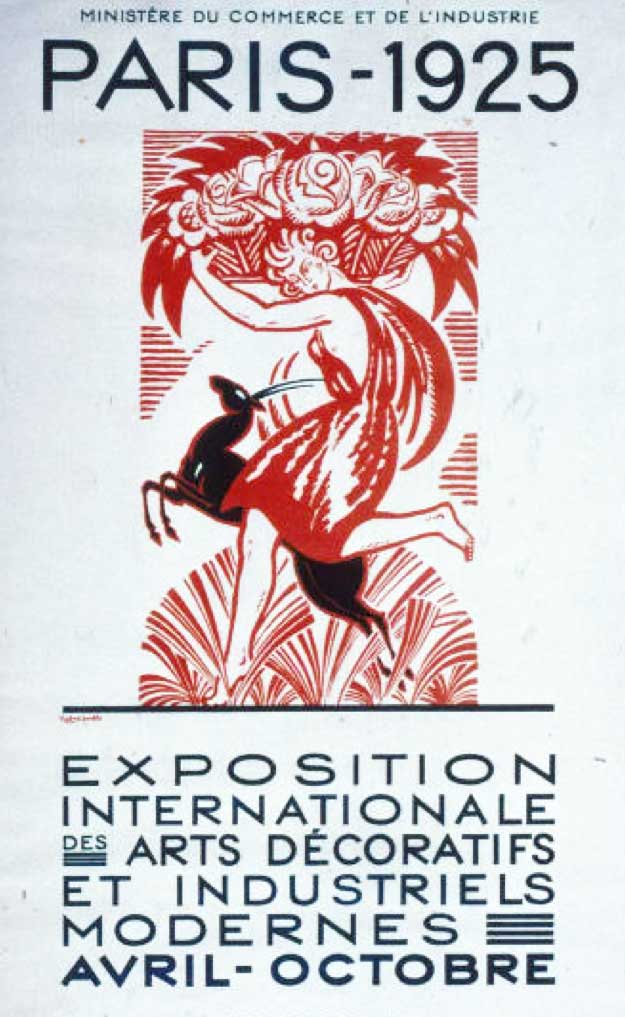 The "Exposition Internationale des Arts Decoratifs et Industrial Modernes"  put Paris firmly back in the fashion firmament. The Art Decoratif mode which influenced its leading designers such as Jeanne Paquin, Coco Chanel and Madeleine Vionnet, later became known as Art Deco – termed many decades later in the 1960's by British art critic and historian, Bevis Hillier. One notable designer at the 1925 expo was artist Sonia Delaunay, whose colorful geometric shapes in clothing; from coats to swimwear, caused a stir.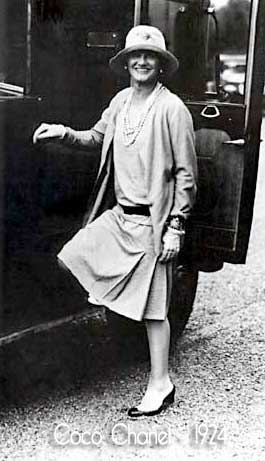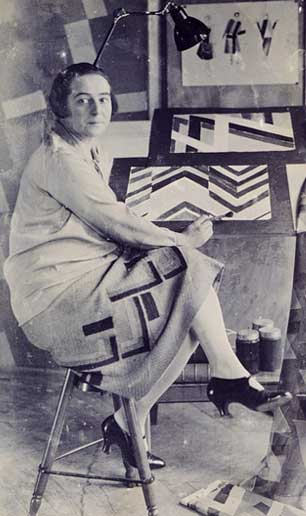 From 1925, skirts were climbing steadily and ' the Flapper went out shopping for her crown'. For the first time in history it was smart to be practical – and to wear clothes that demanded less care. Women's magazines were filled with patterns based on the 'new Paris styles' and if a girl could sew, all she needed was the proper material and a large table, on which to lay out her new future dress.
The 'One Hour Dress' – written by the famous Women's Institute fashion writer – Mary Brooks Picken became a hit among home sewers.
The Rise and Fall of the Hem – 1920's Dresses
By 1925, skirt hems had risen by up to 16 inches, just above the knee.It is this hem length that defines the flapper dress, and not the tardy retro 1960's mini version. 1920s Skirts and dresses were weighed heavily with beading. Evening frocks in the early 1920's were quite short, and it is in this period that the ' flapper' image took hold.
By 1929 however the hems, along with the Wall Street stock exchange – virtually fell to just above the ankle again and remained there until the late 1930's when designers such as Elsa Schiaparelli helped bring back more free form clothes to fashion. Evening gowns by 1929 had also returned to more opulent affairs and nearly always reached the floor.
1920's Style timeline – 1921 compared to 1929:
Images from L'Officiel de la Mode Archives

From these: 1921 Day Outfit and Evening dress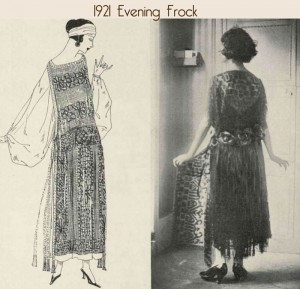 to these: 1929 day outfit and evening frock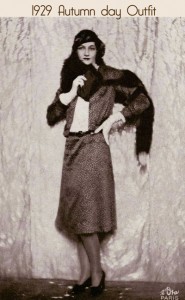 Check out our complete post:
1920's Fashion – A Visual Timeline from 1921 to 1929.
1920's Shoes
The Mary Jane ankle strap shoe was the most fashionable shoe of this era. T-bar shoes or others styles with buckles and bows also became popular. the main aim was to allow easy movement – especially when dancing !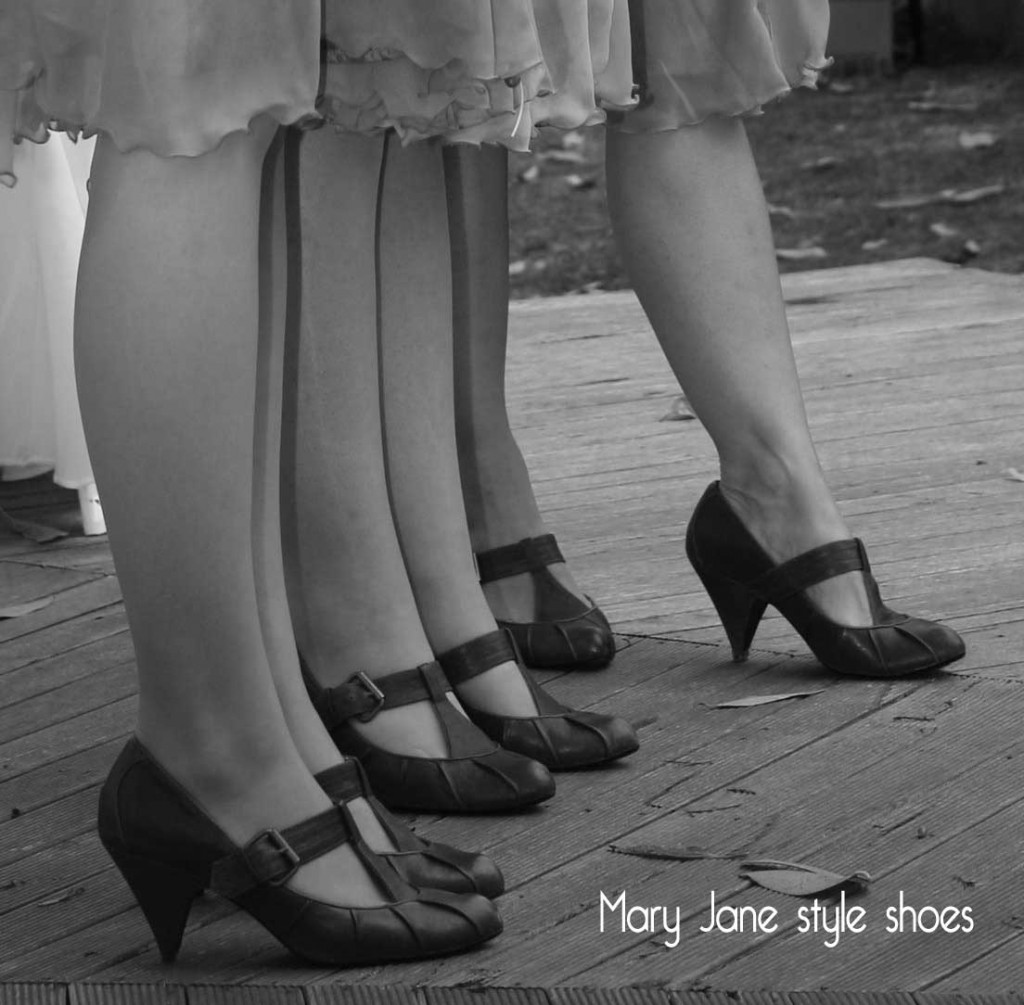 For genuine vintage inspired 1920s shoes – check out Royal Vintage Shoes.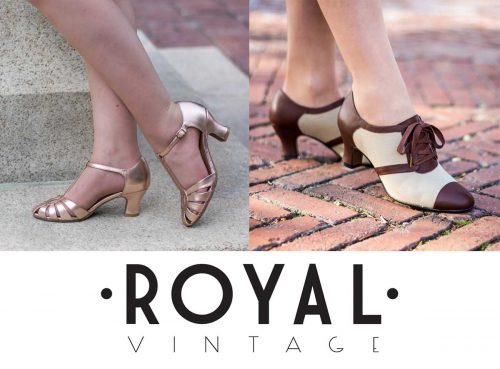 The changing shape of the 1920's silhouette
The Garcon look – flat chested and boyish, had only a brief fling – lasting in all from 1924 to 1927 ! Busts were pulled in with the infamous Symington Side Lacer. The main bra to speak was the four sectioned lace bandeau bra, but camisoles were often more popular. The aim during these few short years was to look as boyish as possible.  Between 1920 and 1928 – the sales of corsets declined considerably. But by 1928, corsets made a return with major brands competing like Spirella and Maidenform. New softer material such as lastex began to make girdles and corsets actually wearable without squeezing the life out of its wearer. By 1930 the feminine curve was back in vogue again.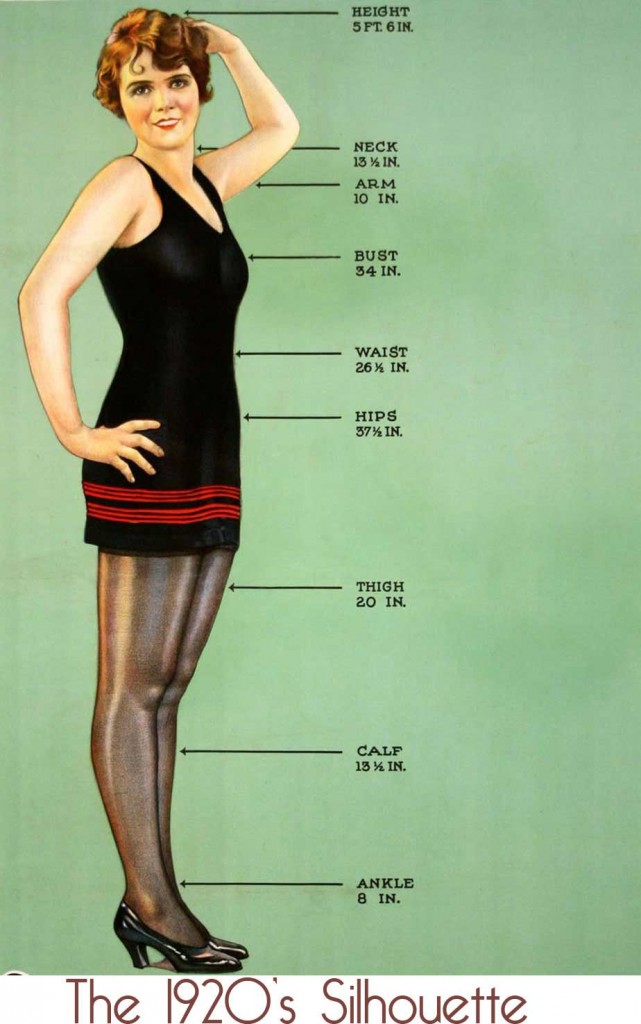 1920's Swimwear

The iconic Jantzen Swimsuit, came in answer to the new fitness craze which swept the world after the war. It was an elasticized revealing and skintight one piece and a revelation.Women of a daring disposition could not wait to jump into them. They first appeared in beauty pageants in the early 1920's and very quickly a swimsuit mania swept across the world.
One left over from the 1910's was the wearing of rolled stockings with your swimsuit, when not bathing. The result was a glamorous beach look that has found few contenders since. This look disappeared fairly quickly by about 1925, and the sleeker swimsuit look with bare legs was preferred.
The early 1920's Flapper Swimsuit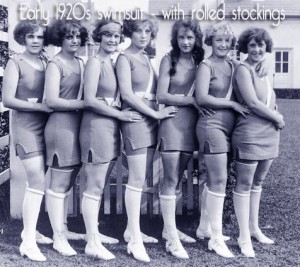 The Late 1920's Swimwear Look.
The 1920's Flapper Make-up look
Dark kohl eye shadow seems to be the standard retro version applied now for the Flapper make-up look. But this style takes more from the Hollywood vamp look of the period. The average 1920s woman who dabbled with this ' dangerous' new accessory, tended to go for a more understated look. White flawless skin was the aim, with a healthy rouge flush and just a dab of lip color.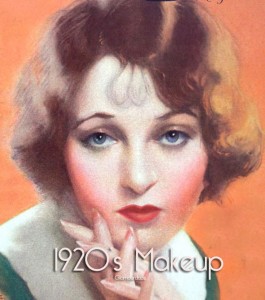 Lipstick was still looked on as an accessory only worn by 'loose' women'. On the other hand, mascara was extremely popular with the Maybelline brand out selling all others.They did after all invent it !
Excerpt from Wild Women 1922 – Janet Lee
" If I ever find any of you using face paint in this house, I'll take you in hand." pronounced my father at the dinner table." Powder's bad enough – I've stood for that, too much of that in fact, but we'll have no ' Painted Ladies' in this house!" I stood up, regained my composure, and swept majestically from the room.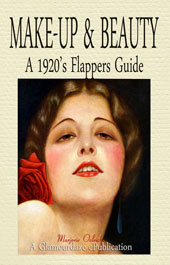 Download beautifully restored and original 1920s make-up and beauty guides, as actually taught to women of that glamorous era.
The 1920's Flapper Hairstyle – Crops and Bobs
The 1920's hairstyle was in a single word – short ! Bobs, crops and shingles were the order of the day and were quite severe until the late 1920's, by which time, softer more waved alternatives began to tempt women back to slightly longer lengths.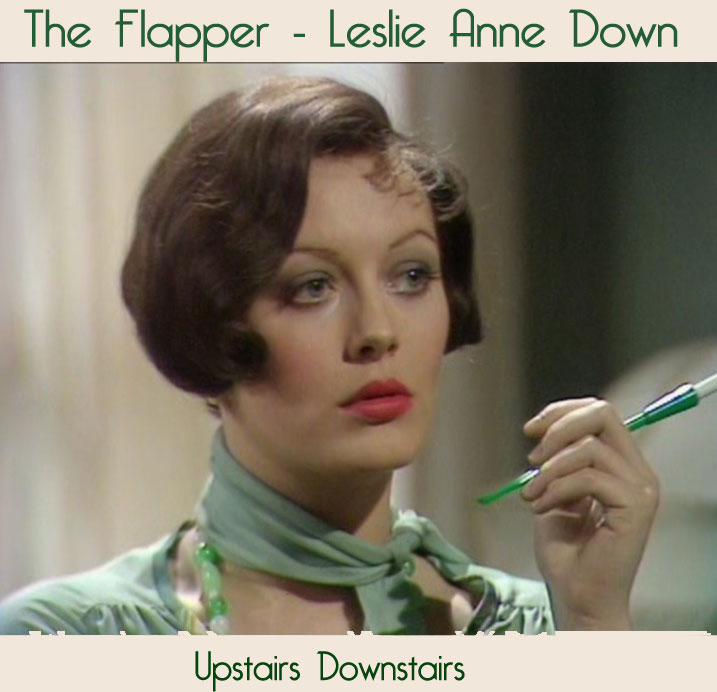 The Cloche hat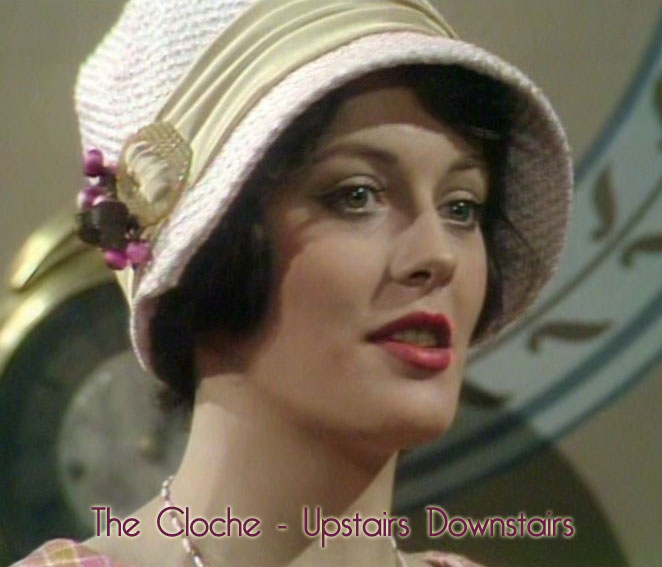 Caroline Reboux, the "Queen of the Milliners." is generally credited for inventing the famous bell shaped Cloche hat. As early as 1921, she responded to the new Eton crop style haircut favored by many Parisian women, by  creating a hat to fit snugly by placing a length of felt on a customer's head and then cutting and folding it to shape. The style took off and became an iconic image of 1920's fashion. By mid 1925 – with hair cropped close to the scalp –  cloche hats almost resembled bathing caps.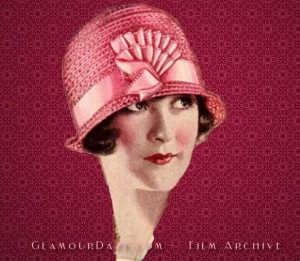 By 1929, with longer hairstyles back in fashion again – the Cloche regained a brim of sorts. The cloche hat reached its zenith in popularity by 1932 and along with the Flapper herself – finally faded and disappeared.
That's all !
© Glamour Daze
See also:
History of 1920's Fashion
1920's Fashion in Color Photographs
1920's Fashion – Women's Dress and Style
Also:
The Flapper Slang Guide.