Annual Clothing Plan and Budget 1947 –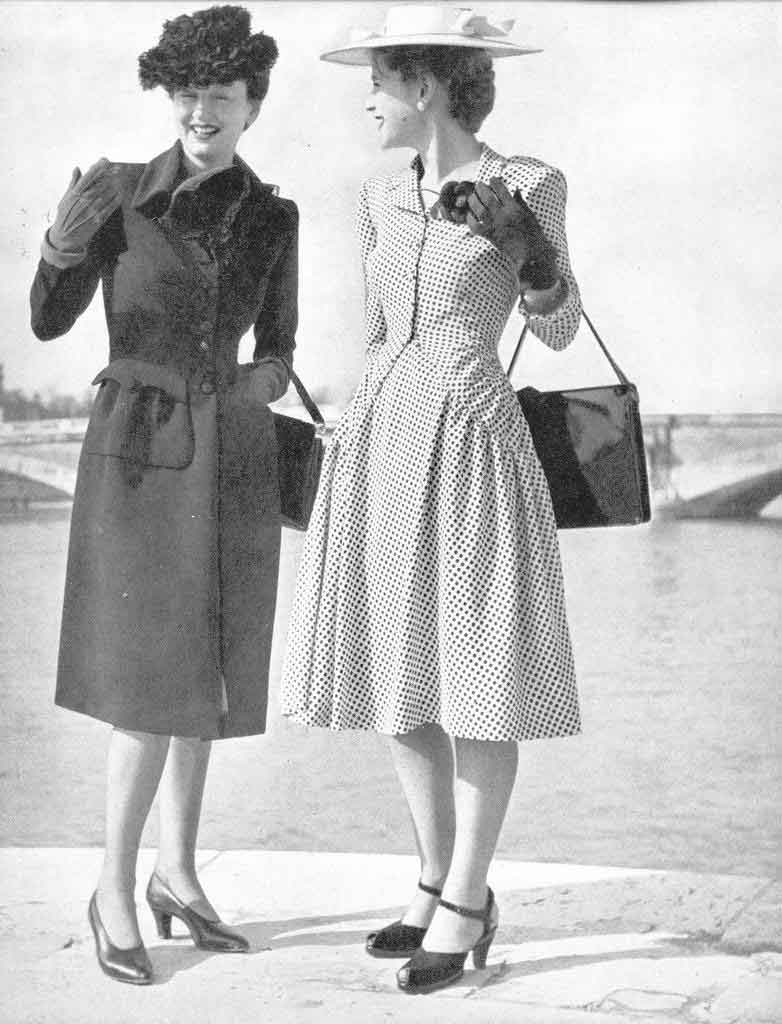 Now see the lavishly illustrated concise history of 1940s fashion !!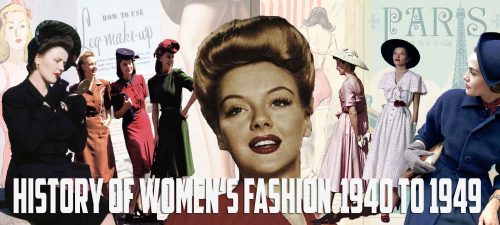 A typical yearly clothing plan for a 19 year old San Francisco woman in 1947 for 1940's dress, hats, underwear, shoes, stockings, gloves,handbags etc. The chief fabric is the new Rayon !
It's an interesting insight not only into the normal clothes a fashionable young woman of moderate means would wear in the post world war two years, but of the actual cost !
Even with the limited budget, a 1940's woman still managed to be glamorous
1 Straw hat
1 Winter coat
1 Summer coat
1 Evening Dress – rayon
2 Afternoon dresses – rayon
2 Street dresses – wool
2 street dresses- rayon
2 house dresses – cotton
Paris Evening Dress – 1946 [ not made from Rayon of course ! ] Many women of a sewing disposition would attempt to copy these with patterns,
Typical Street Dresses from 1947
2 Slips – rayon
2 Girdles
3 Brassieres
3 Panties – rayon
2 Pairs of Street shoes – Oxfords
1 Pair of Dress shoes
Henry Fonda started out his film career as a shoe fitter to Barbara Stanwyk !
1 Bathrobe – cotton
3 Pyjamas – cotton
3 Pair of Stockings – rayon
1 Pair of Slippers – leather
1 Pair of Galoshes
2 Set of Gloves – leather
1 Handbag
Total purchase cost annually – $ 112.00
Annual maintenance costs
Cleaning and pressing – $ 2.20 total
Heels – 5 replacements at $ 1.35 total
Toe Tips – 5 replacements at $ 1.70
Half soles and heels – 1 replacement $1.37
Clothing budgets is not a term that modern women in the developed west tend to think about these days, but back in the frugal post depression and war years, it was a necessity. These budgets for women were usually published in magazines by budgeting experts and were for anything from one year up to three years.
That's all !
Original source material – Clothes for Girls -1927 by Elizabeth Todd
©Glamourdaze 2010
The 1940s Make-up & Beauty Guide
Other 1940s related posts – 
The Easy Guide to 1940s Fashion – Women's Dress and Style
1940's Fashion Wardrobe Plan – How to dress Accurately
1940's fashion in the War Years
1940's Fashion after the War
1940's Fashion – Betty's Winter wardrobe Plan
A 1940's Housewife's Daily Routine
1940s' Make-up Guide
Vintage Make-up Tutorial Film